Hear the word Monaco and what do you think of? Glitz, glamour and the high life. It's where the rich and beautiful go to play, and we can't help but want to be part of it. Monaco is very much on "the wish list" and we've been doing some research to find out the best spots to visit. Here are our top five reasons to visit Monaco.
Cruise The Coast In A Super Car
The French Riviera is famous for its coastline. Stunning Mediterranean waters sit below winding roads, framed by picturesque views. Two James Bond films have been shot in this stunning location, Goldeneye and Diamonds are Forever. In 1995's Goldeneye, Bond races his Aston Martin against a red Ferrari along the Mountain Roads, and much of the film itself is set in Monaco.
Now, we're not suggesting a race in a fast, expensive car, but the idea of cruising in a super car does sound rather fun! Also, there are so many impressive cars in Monaco that you'll feel left out if you don't have one. There are a number of companies, such as Europe Luxury Car Hire, that will hire you a fancy car to enjoy the scenic routes. We can't decide which one is best, but there is something romantic about an Aston Martin – and if it's good enough for Bond, it's good enough for us.
Image Credit: LifeinRiviera.com
Watch The Formula 1 Grand Prix De Monaco
The Grand Prix de Monaco has been running since 1929, and it is considered to be one of the most prestigious and important races in the world. The Formula 1 race is held on the actual streets of Monaco which are narrow, have tight corners and a tunnel – it is certainly one of the most demanding tracks in Formula One.
The Grand Prix de Monaco usually takes place in May, which just so happens to be a great time of year to visit. We want to go and enjoy the race, but we also want to visit some of the famous nightspots that spill out onto the racetrack itself such as La Rascasse, Jimmy'z, Black Legend and Moods.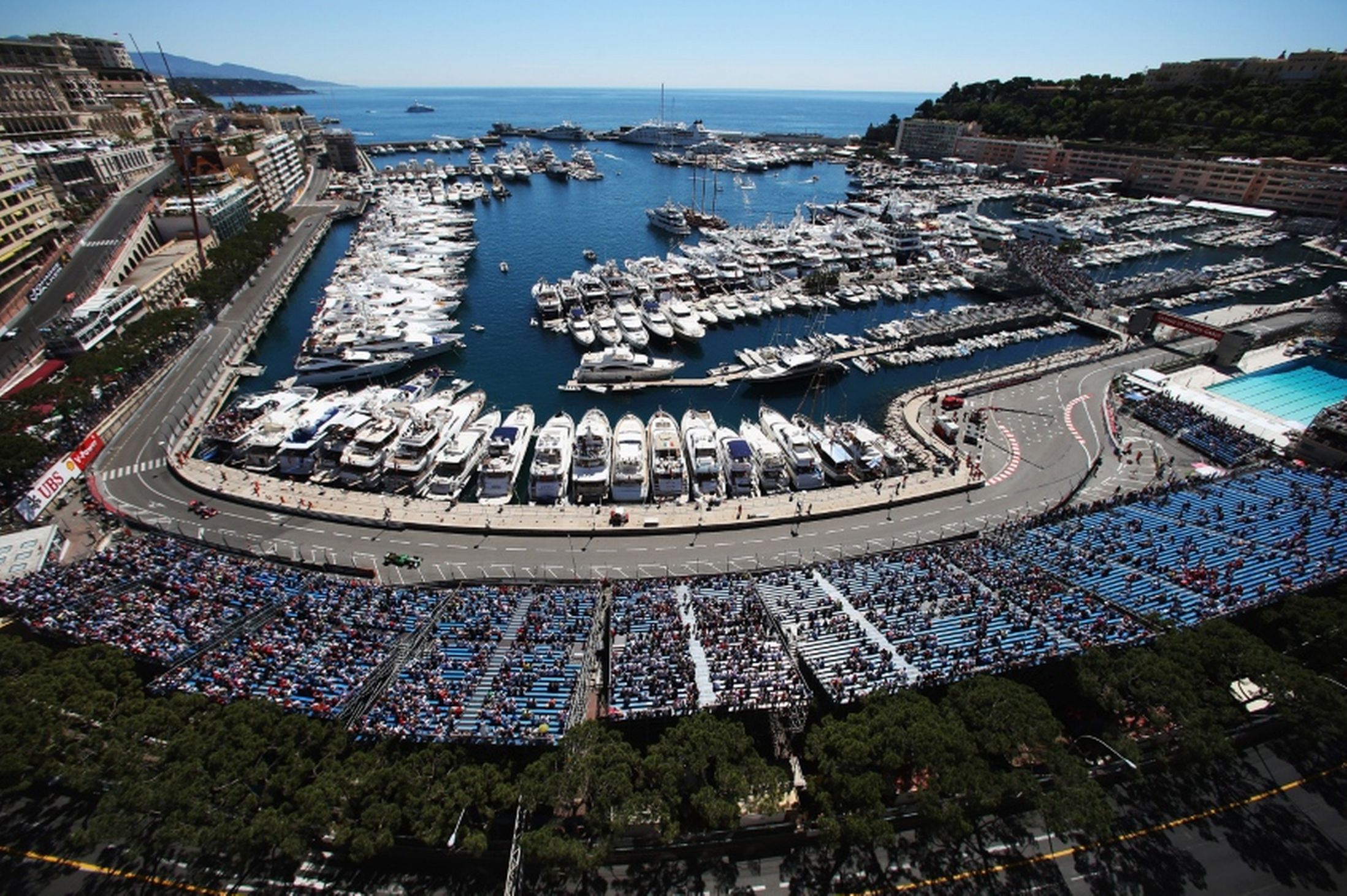 Image Credit: f1madness.co.za
Take a Flutter at the Casino de Monte Carlo
 Another famous pre-, post- and during Grand Prix destination is the Casino de Monte Carlo, which is also featured in several Bond films. This holiday has a theme: Bond, fast cars and gambling – it's sounding great so far.
Built in the early 19th century, the Casino de Monte Carlo was the vision of François Blanc, founder of the Société des Bains de Mer. However, it was actually the brainchild of Princess Caroline, who was looking for ways to increase revenue to save the House of Grimaldi from bankruptcy. The new casino brought roads and better hotels to Monaco, helping to make it the resort destination it is today – thank you Princess!
It is considered one of the most beautiful casinos in the world and draws in the glamorous crowds to match. It also plays host to the world's richest poker event every Spring, the EPT (European Poker Tour), which in 2016 had a prize pool of more than €5.6 million shared between the best poker players. We're probably not ready for that game just yet, considering there were 564 competitors who probably are better in poker than we are (but then again, it's never too late to start practicing!)
Image Credit: commons.wikimedia.org
To Go Diving Without Getting Wet
Diving is great, and there are some amazing spots to give it a go, but sometimes you wish that you could see all the mesmerising the sights without getting wet. Well, in Monaco you can do that, at the Oceanographic Museum and Aquarium. This impressive building was built in 1910 and sits atop of a sheer 280-foot cliff.
Once inside the Aquarium you can go for an adventure under the sea. We've heard that the basement tanks are the place to go to visit colourful reef fish and coral. If we visit we're definitely going to the top of the building to take in the beautiful panoramic views over Monaco.
To Eat Europe's Best Brunch
Everyone loves brunch, and although an American institution, it's now spread worldwide as a must-do weekend activity – especially when you're on holiday. Each Sunday, The Monte Carlo Bay Hotel host their own brunch and according to sources it's meant to be a delectable culinary experience, prepared by chef Marcel Ravin. The brunch is held at the hotel's Blue Bay restaurant from 12:30 to 15:00 on its sunny terrace, and you are welcomed with a glass of Tattinger champagne at the door – brunch, Monaco style. They call it "bubbly brunch" thanks to the champagne that accompanies it.
The Monte Carlo Bay Hotel is only 3km from the Prince's Palace and 4km from the Oceanographic Museum – so brunch and then a nice walk to our next activity sounds like a solid plan.
Image Credit: https://www.montecarlosbm.com/
 As we've been researching we have found absolutely loads of things we want to do in Monaco. It seems like an incredible place to visit. We imagine just wondering the beautiful streets and watching the rich and famous strut their stuff would be a holiday in itself – but we can't wait to try out these five activities and many more, we definitely won't be forgetting to take some brilliant photos!