Many people automatically assume that taking a vacation is going to be great. Sometimes it is, but sometimes it isn't. Just because you're in a new place doing new things doesn't mean you're guaranteed to enjoy yourself.
Fortunately, there are things you can do to avoid common mistakes that can destroy your weekend vacation.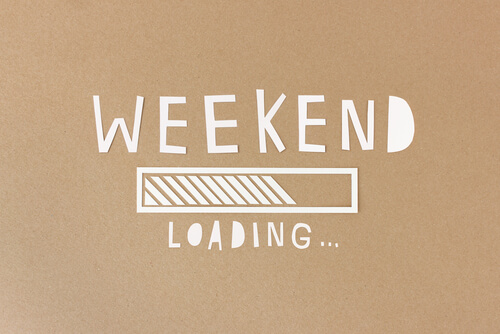 Not Planning What You're Going to Do
There's something to be said for taking a lazy weekend and spending the days unwinding and relaxing. However, if you have plans to do a few things, don't leave your plans to chance.
Longer vacations leave you more time to contemplate what you're going to do, and they provide you with more time, so you can catch museums and stores when they're open. When you only have a few days, by the time you figure out what you want to do, the store could be closed or it could be time to go home!
Instead, plan what you're going to do before you leave. One easy way to do that is to purchase a weekend package online. For example, if you're planning a stay in Branson, you can browse weekend travel packages that include two and three days' worth of activities so you don't have to do any planning when you get there.

Not Being Realistic About What You Can and Can't Do
Instead of sitting around and trying to wing it when you get there, some travelers have the opposite problem—they are unrealistic about what they can and can't do.
There are many reasons why a vacation can disappoint you, but one of the biggest disappointments is not getting to do what you wanted to do. That causes some people to plan to do way more than is possible.
If you're traveling over the weekend, it's important to be at peace with the fact that you're not going to get to do everything you want to do. Instead, plan to do just one or two things every day, and keep a list of the things you wanted to do, but didn't get to. That way, if you come back, you'll know exactly where to go.
Over- or Under-Packing
Packing is so important, no matter where you're going. Unfortunately, many people treat it like an afterthought and end up with too much or not enough.
Some people think the more they bring, the less likely they are to leave something behind. But, they just end up with five T-shirts and no hair ties. Others find themselves cold every evening because all they brought was tank tops.
Pack better for your vacation with these tips:
Bring items that can easily be mixed and matched.

Pack your own toiletries so you don't have to buy them when you get there.

Pack just one pair of extra shoes, in addition to the pair you're wearing when you leave.

Bring something to keep you warm, like a light sweater or a scarf.
Not Knowing the Details of Your Cell Phone Plan
You probably don't spend a lot of time thinking about your cell phone service day-to-day. You just pay the same amount every month when the bill comes in the mail. You may be unpleasantly surprised when you get your bill after a weekend getaway.
Not only do you have to consider the costs associated with data roaming, you also have to think carefully about the data you use. If you are roaming, know how much it's going to cost when you use your phone, and log into the hotel's Wi-Fi to avoid data overage charges.
Not Informing Your Credit Card of Your Travels
Chances are, you plan on using your credit and debit cards while you're on vacation. Many travelers don't inform their cards of their destination, and they discover that they can no longer use their card when they go to swipe it.
Most cards will want to be notified if you're travelling. It's for your protection. Charges made in a city you don't normally frequent can raise red flags with your card provider, so they shut down the use of your card to prevent fraud. Informing them ahead of time can ensure you can use your card without any interruptions.
Don't sabotage your weekend getaway by accident! Planning a successful vacation is often in the details, and with the details on this list, you can ensure you have as much fun as possible while you're away from home.