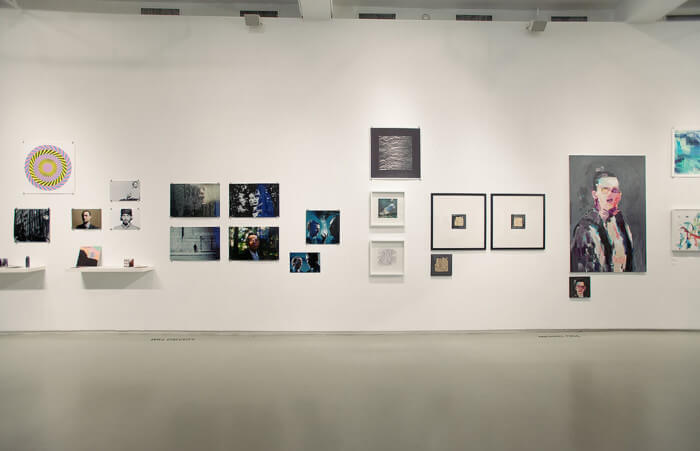 Photo by Will Calcutt
If you're a fan of art, you'll be glad to know that the UK is home to some really awesome art galleries where you can satisfy all of your artistic desires. From period art to modern pieces, no matter what your taste in art you'll definitely be able to find somewhere right here in the UK to spend the day looking in awe at the amazing displays. We've put together a line-up of some of the best art galleries in the UK so whether you're looking to visit for the day somewhere close to home or want to spend a weekend away in a city that's buzzing with art culture, we've got the best options for you.
Birmingham Museum and Art Gallery
The Birmingham Museum and Art Gallery is a must-see for any art lover. Run by the largest trust of independent museums in the UK, there is a massive variety of art-related things to see here, covering fine art, ceramics, jewellery, metalwork and even more. Wander to the museum side of the building, and you'll find plenty of interesting information about archaeology, natural history, and industrial history in the Birmingham area.
Victoria and Albert Museum, London
If you're planning a visit to the capital city, a day at the Victoria and Albert Museum is definitely a must. The largest museum of art and design in the UK, you'll be able to browse a massive collection of over four million objects which spans an impressive five thousand years. It's also the perfect destination for those who love fashion, with the permanent fashion collection at this museum being the largest and one of the most impressive in the world. With regular exhibitions and something to interest every type of art lover, if you're going to visit just one art gallery in the UK, this should be it.
Photo by Jean-Pierre Dalbéra
National Galleries of Scotland, Edinburgh
With over 95,000 different pieces on display in the permanent collection, the National Galleries of Scotland is one of the best destinations for any UK art lover to visit. With National, Modern and Portrait sections to browse through, this trio of galleries will definitely keep you busy for hours on end. A visit to Edinburgh is definitely not complete without a browse at one – or all three – of these amazing galleries.
The Design Museum, London
The world's top leading place for all things design, you'll find exhibitions on architecture, fashion, product design and graphics along with much more at the Design Museum in London. The collection here is home to over three thousand objects, with designs from all the creative industries that have shaped the world as we know it today.
Which are your favourite art and design galleries in the UK? No matter which type of art you like to browse, we'd love to hear your best recommendations – leave your response in the comments below!