I'm not a parent myself, but as someone who travelled a lot as a child – going places and exploring new countries was such a huge and important part of my time growing up. I will definitely be taking my kids everywhere with me when we have them – and I plan on helping them see as much of this wonderful world as possible.
With that in mind, I thought I'd put together this list of tips for parents, when travelling:
Plan your holiday together as a family
If your kids are old enough to understand what a holiday is, then it's so nice to get them involved with the planning part too. it'll help them realise that organisation is thing, but it'll also help them feel more involved in the whole experience. It's also nice family time leading up to the vacation – and you can share ideas, look at different day trips, etc.
Pay for day trips and stuff beforehand
This just makes things so much less stressful. Even travelling together as a couple, having things booked ahead makes the whole holiday go more smoothly. When you've got kids in tow – I imagine the effect is ten fold!
Don't leave toys behind
Even if you're going away to the most exciting of destinations – it's still important for kids to feel connected to home. Make sure you pack their favourite teddy, or toys, or books – just so they have some familiar things to entertain themselves with. And don't forget batteries / plugs / chargers – you don't want to be running out of juice at 30,000 ft with 3 hours left in the flight!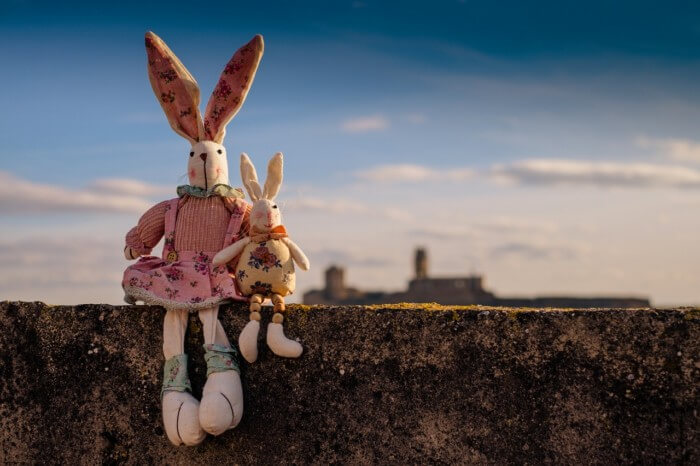 Always choose your seats in advance
If you're travelling by plane, then picking your seats ahead of time is crucial. It'll be no fun if you're all sat seperately – and although most airlines will do what they can to seat families together, not all promise this. It's a good idea to sit kids in the middle seats, and adults on the aisle seats (in my opinion). This stops the kids from getting out and causing havoc, and it also means if they fall asleep (which is a blessing on long flights!) then you don't need to wake them up to squeeze out.
Prepare for any weather
Don't take for granted that it'll be sunny, always have a back-up plan! In my case as a kid, that meant colouring books!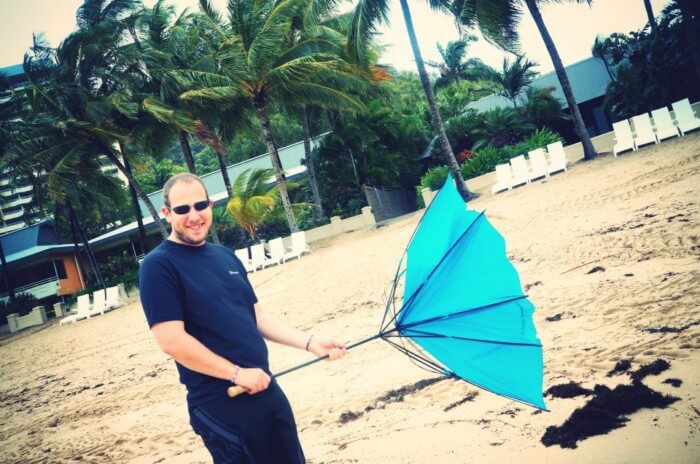 Always pack snacks!
Whatever mode of transport you're taking, pack snacks! Top marks if the snack comes with some kind of treat or surprise too (think Kinder Eggs) because at least them you get an extra few minutes entertainment from it!
Apartment resorts offer more space than traditional hotels
If it's space that's your main priority, then an apart-hotel is always a good choice. Chances are you can pick an apartment with 1/2/3 bedrooms, meaning you all get space to yourself and you can have the communal space too. These kinds of accommodations also usually offer a kitchen too – which can be handy if you don't fancy eating out every night, or if your kids are fussy eaters.
Stock up at the breakfast buffet!
My Mum always told us to eat well at breakfast, so we had plenty of energy for the day. She'd also tell us to pick some stuff from the buffet to snack on later (which must've been a god-send for her). We'd pick a muffin, banana and a babybel (for example) which gave us some mid-morning snacks to eat if we got hungry.
Always look out for shade!
If you're planning a pool holiday, always set up camp somewhere with lots of shade. Kids get hot very quickly and even if you slather them in suncream and put hats and t-shirts on them – they'll probably still end up red. Be greedy with the shade – chances are, any adults-only parties have come for the sunshine and the tanning, so won't mind anyway.