If you're planning your wedding, you're probably also looking for a gorgeous honeymoon destination to celebrate your big day after the wedding. But planning a wedding is expensive (who are we kidding here!) so keeping the honeymoon on a budget in the UK might be important for you.
This list is honeymoon on a budget ideas for people in the UK who want to stay in the UK for their honeymoon. Of course, budget (and the concept of budget) varies from person to person, but I've tried to keep all these ideas at less than £300 per person. So keep reading for my favourite ideas for honeymoon on a budget in the UK.
---
Why stay in the UK for your honeymoon?
Generally, staying in the UK tends to work out cheaper for honeymoons on a budget, because you can drive to the destination (or get the train) and get to avoid those expensive airfares, and all the additional charges that come with flying such as luggages fees, car parking, airport transfers, etc.
There are loads of gorgeous destinations in the UK, and finding somewhere beautiful and romantic to spend your honeymoon won't be difficult.
---
So, here are my favourite honeymoon on a budget ideas in the UK…
---
Visit West Yorkshire
First up on my list of honeymoon on a budget in the UK… It's West Yorkshire. If you like hiking, walking and the general 'outdoors' then West Yorkshire is a great place to plan a romantic honeymoon away. There are so many scenic places in West Yorkshire, some of my favourites being; Holmfirth and Hebden Bridge. Both Holmfirth and Hebden Bridge are full of beautiful little B&Bs as well as hotels, and have that lovely 'village feel' to them, with country rivers, cottages, cobbled streets and independent shops.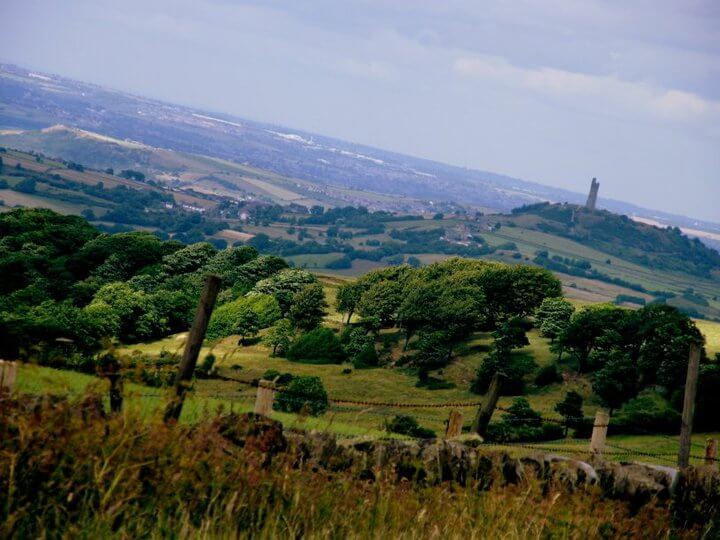 ---
Stay at a spa in the Lake District
Some of the main areas of the Lake District can be a bit expensive during peak season, but if you opt for the smaller lakes you can find really great deals on hotels and spa breaks. Grasmere is a nice lake (just north of Windermere) and I recently stayed in the Daffodil Hotel & Spa for a weekend and loved it. There is a beautiful spa area, which is perfect to come back to after a day out walking in the local area. This is a classic choice for honeymoon on a budget in the UK.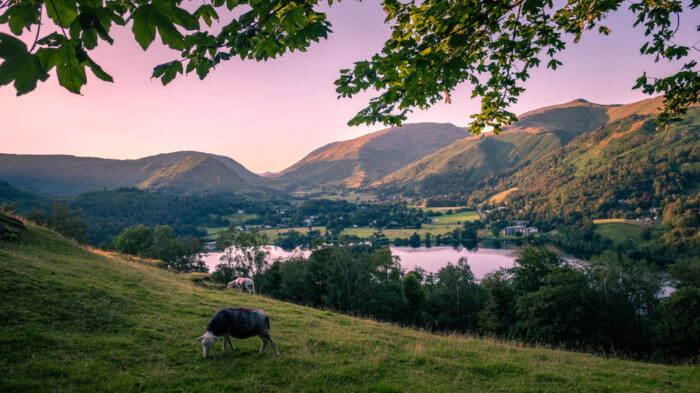 ---
Rent a cosy caravan in Abersoch, Wales
Next on my honeymoon on a budget in the UK list… It's Wales! But more specifically, Abersoch in Wales has long been one of my favourite holiday destinations in the UK. There are quite a few B&Bs in the town, but a really affordable option would be to stop in one of the many caravan / mobile home resorts. There are loads to choose from, and most have direct beach access or incredible countryside views. My only advice with Abersoch would be to book as far ahead as possible – as it's a busy town and a popular one during holidays!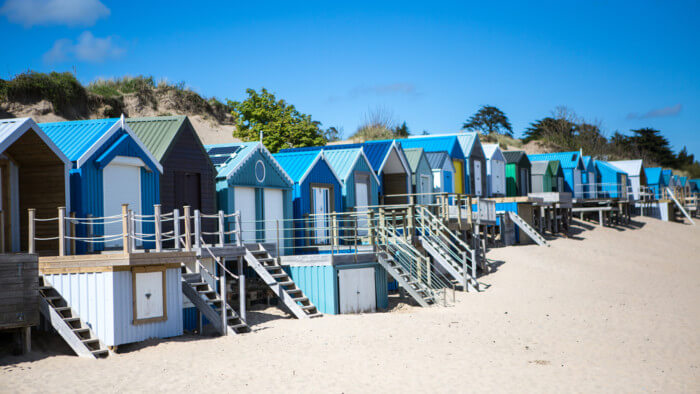 ---
Escape it all at Loch Lomand
Loch Lomand is one of Scotland's beautiful lakes, and one of the most beautiful too. It's less crowded than Loch Ness (a bit less touristy too) but it feels like the perfect heavenly hideaway. There are mountains all around the lake, some beautiful villages, and some incredibly scenic drives you can go on too. The reason this is such a great choice for a honeymoon on a budget in the UK, is because it works well all year round. In the summer you can try water sports in the lake, and in the winter, you can curl in front of the fire and hideaway.
---
Have a city break in York
If you want to treat yourself to a city break, but don't have the budget for Paris, New York or London… I'd opt for a few days in York. York is so underrated – and it's just stunning, with so much to do there. From the cobbled streets and cute little curving passageways, to the market stalls and great high street shopping – there's really something for everyone here. It's a lovely place to visit in Christmas too (perfect is you're planning a winter wedding).
---
Brighton
I love Brighton, it's colourful, nostalgic, quirky and fun. It's a great city to visit, if you also fancy making some time for relaxing too. There's obviously the beach right by the shops and city centre, but there's also lots of scenic countryside on the edge of the city too. One of the most popular spots in the area for a romantic picnic is Devil's Dyke – which has the most incredible views of the countryside and city in the distance!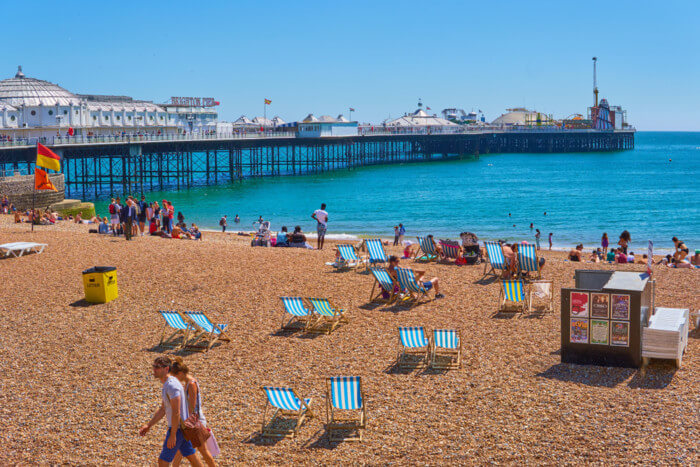 ---
St Ives
Last up on my list of honeymoon on a budget in the UK… It's Cornwall. St Ives is one of the most beautiful little towns in Cornwall, and it can be easily reached both on road and train. I actually got the sleeper train from London (which was surprisingly affordable!) and it was surprisingly fun too. St Ives is like a classic seaside town, there are cute little cafes, pubs and shops – and wonderful beaches and a marina too.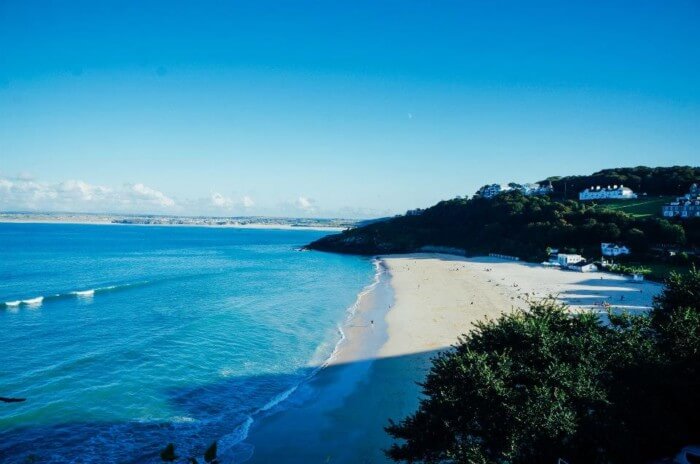 ---
I hope this list of the best honeymoon on a budget in the UK has been useful! Leave any questions in the comments and I'll get back to you soon!