I seem to spend all my time at the moment either planning our wedding, or planning our honeymoon. I have to admit, I'm just as excited for the honeymoon, as I am the wedding!
We've been going back and forth between a few ideas recently… but I thought I'd share these ideas and see if anyone could offer up any more advice and recommendations to help us along! We'd love to know about hotels, tour companies… anything really!
So here's the plan! 
July 2016 – Straight after the wedding we'll be heading off somewhere in Europe for a 7 day getaway. I'm calling this our mini-moon, where we get our little holiday – but it's not the big adventure. I'm been looking at places in Greece such as Santorini (photo below) but we could do with some great hotel recommendations – if anyone has any!
I've also recently be looking at the Italian Riveria – so I guess it's a toss up between these two places. I love the coastline of Italy and recently watched some videos of the area – and it looks stunning!
Later in the year… 
Our main honeymoon will hopefully come later in the year, when we'll jet off a little further afield to Australia and NZ. We spent a lot of time there a few years ago and have been aching to go back ever since. I think NZ was where we both realised the relationship was something forever – so it'll be special to go back there as husband and wife.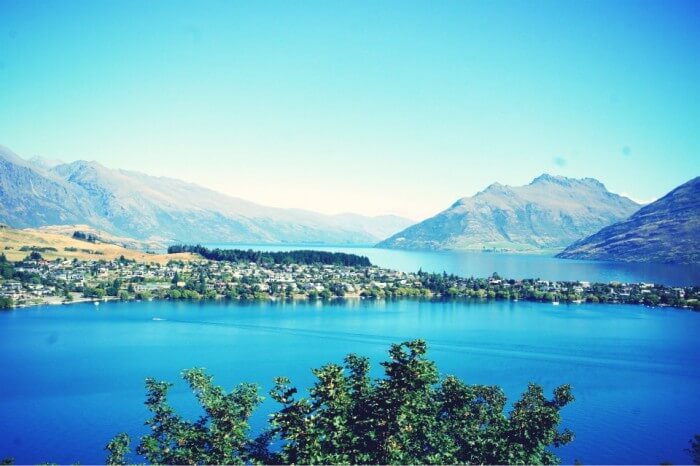 I think we'll stop off in Sydney for a while and then head to Queenstown too (in NZ) which is our 'happy place'.
A wild-card suggestion… 
Another thing we've been looking more into is cruises too! There are many cruises deals out there (sometimes much cheaper than hotel and flight deals) and we've noticed a few routes we really like the sound of… so maybe that'll be something to add to the agenda.