Are you wondering how to write a travel blog? If so – this blog post might help.
Most people adore traveling and many people like to write different stories. If you have a writer's talent and travel frequently, it's a perfect chance to combine both activities.
You may establish your travel blog and provide other readers with captivating stories, as well as important facts. Many people want to travel somewhere but don't know what country to choose and what stuff to take. Thus, your blog posts on traveling may provide your readers with your impressions and useful information.
Travel bloggers help other people plan their travels, as well as potentially earning money through the blog too, running a business as a digital nomad is something you'll want to research!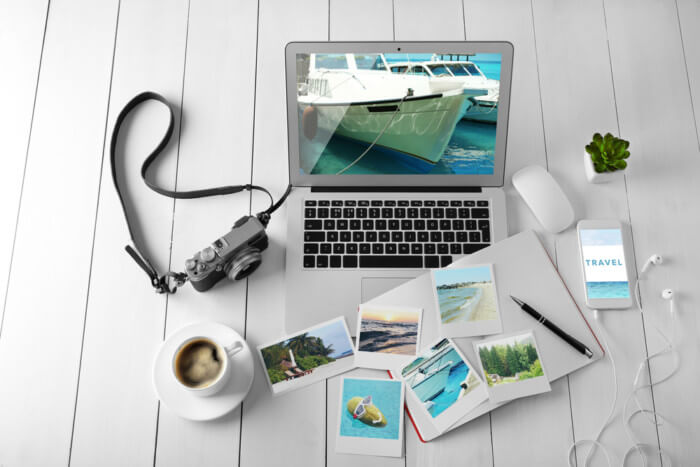 ---
Write lots of content!
My first tip if (obviously) to write a lot of content. Most travel bloggers write their content themselves, but if you're wanting to get your blog up and running quickly, some travel bloggers might want extra support writing content initially! For example, a team of essay experts from a professional writing company could help you quickly bulk out your website and get lots of great content on the site.
I recommend trying to get 10-20 pieces of content onto the blog initially, just to give readers something to enjoy and explore!
---
Find a Host for Your Blog
The first thing you should do is to decide where to host your travel blog. You can easily find travel blogs, which offer free versions where writers can post and store their articles.
In case you want to write professionally, it's necessary to buy a domain name. It will cost some money, but you'll quickly earn a lot more if your stories will be captivating, creative, and high quality.
Once you buy the domain, make sure you understand how to download your articles, links, videos, images, etc. Install WordPress to simplify your actions.
---
Choose the Name and Specification
Your second step is to decide how specific your blog will be. After that, choose the name of your travel blog. Make sure the name of your blog is original and attractive.
It's important to choose the name, which fully reflects your intentions. If you are going to travel only through North America, the words similar to "around the world" are inappropriate. If you're planning to focus on a certain location or city, then including this in the name, might be a good place to start!
Think about how the blog will be branded too – at this point you might want to look into creating a logo (or something similar). I use Canva for this – and really recommend it!
---
Install Plugins
It's of huge importance to work with definite plugins. They make your online writing activity easier and smoother. We'll briefly describe the functions provided by the most popular ones.
Akismet. It protects your articles and blog from spammers that frequently leave comments on the posts.
Contact Form 7. It helps other people to send you emails, using the contact information you prefer to leave.
Yoast SEO. This plugin optimizes blog articles for Google search. Thus, it makes your blog more popular and searchable on the Internet.
Easy Social Share Buttons. Thanks to this plugin, you provide your visitors with an instant option to share the articles they like. It helps to popularize your travel blog.
Interactive World Maps. By using this plugin, you will show your readers the places you've described in your articles. It offers interactive maps, which will make your travel blog more captivating and original.
WP Rocket. This one sufficiently speeds up all the processes on your blog.
Imagify. Thanks to this plugin, you'll be able to optimize your media library images that will be fast and easy to download.
Your choice is very rich and has almost no restrictions. Seek and try different plugins. Checks how they work, read customers' testimonials, and install the most effective and suitable.
---
Writing Prompts
When it comes to writing, you ought to consider definite rules. They will help to craft high-quality content and attract more readers. Whilst you don't need to follow all the 'rules' it's a good idea to get a grasp on what makes good content (both for readers, and for SEO).
Make sure your articles:
Have relevant and catchy topics (top 10s, lists, etc work great)
Are free of grammar, punctuation, and spelling mistakes
Don't plagiarize other authors
Are creative and original
Are informative, helpful, and detailed
Provide media content (images, videos, etc.)
Are written from your personal experience (where possible)
Focus on keywords and are optimised for keywords (this helps with SEO)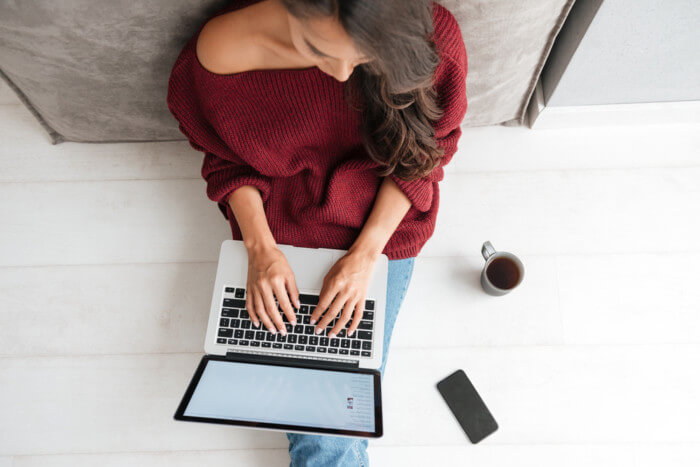 ---
What to Write About?
After all the things are accomplished, many beginners don't understand what they should disclose in their travel blogs.
There are many topics to cover and they get confused. We can help you again by offering several interesting topics on traveling. Write about:
Your first holiday;
Favorite place you've already been to;
A place you dream to visit;
The most important things you need for a trip;
Helpful traveling tips for beginners;
Your hometown;
The most pleasant impressions from a trip;
The top-10 destination points;
The weirdest journey you've ever had;
The importance of traveling for people.
---
Choosing keywords and topics
A big part of gaining readers and an audience, will be choosing the right topics and keywords. You should always choose topics and ideas for your travel blog, which can get the attention of potential readers.
You can use free tools (like Google suggest) to find keywords. Or you can pay for software like Ahrefs – which allow you to search for keywords in far more detail.
Keyword research lets you design content around topics people are actually searching for – and optimize the content for those keywords – so you stand much more chance to appearing in search engine results, and being clicked on.
Choosing the right photos
Using photos on your blog is a great way to get extra traffic (as it means people can find you on Google image search as well as traditional search).
Prioritise taking original photos when you're on vacation, and make sure you tag your images with ALT tags too, when uploading them into your blog posts.
Images are also great for bringing in a new audience on social media channels such as Instagram and Pinterest. Which brings me onto my last point…
And one last tip!
There is one additional recommendation for beginners. As nobody knows you, try to promote and advertise your blog via social media. Nowadays, it's probably the swiftest way to let other people know about your presence and blog launch.
The social media channels you'll likely find the most successful are Facebook, Instagram, YouTube, Pinterest, and TikTok. In the initial stages, asking friends for shares and support can really help you gain a bit of traction, and scheduling regular content (I use Buffer) will mean your social media content is publishing regularly.