Taking a vacation with your closest friends can be the best experience of your life. Though the planning process can get tedious, when you arrive at your destination you'll be glad you went through it properly. Taking a trip to California has been a part of many people's bucket lists as it is the home to Hollywood and other popular cities like San Francisco and more.
There are so many things to see and do in this state, as it has its own culture and vibe, you'll definitely have a great first impression. You can plan a trip to California for any amount of time because of how easy it is to access. First and foremost, you'll want to figure out with your group the kind of trip you are taking, where exactly you want to go, how you want to get there, and the type of accommodations and activities that works for everyone… once those areas are covered, everything else will fall into place.
Staying on the same page is the most important factor when planning a group vacation to a big destination like California to limit the amount of confusion and chaos. Here are some things you must know when you are planning to visit California.
How long you will be staying.
You should think about how long you want to spend in California first. Sometimes this changes throughout the planning process along with your activities. You want to plan for about a week to be able to do all the things you want and see enough of your destination for experience. You want to have enough time to visit multiple cities. Though a week may not seem like a long enough time to experience California as a whole, it well enough if you want to see one or a couple of cities.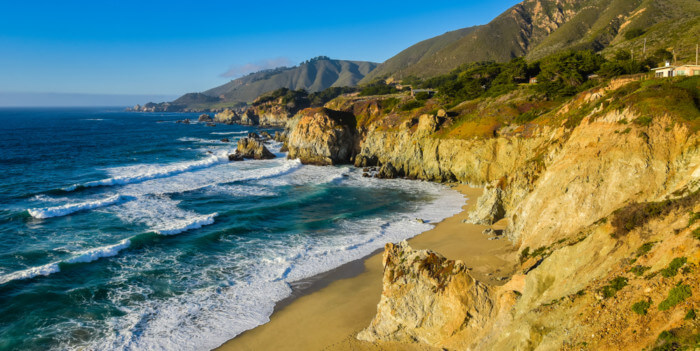 Determine the places you cities you want to see by the activities your group want to do. For example, if you all enjoy hiking and camping and want to experience the famous trails of California, visit Yosemite National Park or Death Valley. If you want to experience the city life, visiting San Diego or Los Angeles maybe your best bet.
What time of year you will be visiting.
You can absolutely visit this state any time of year as it is fairly warm in every season. According to US News, picking the best times of the year is dependent upon what part of of California you plan on visiting.
If you're going to Los Angeles, the best times to visit is from March to May and September to November. The humidity is better, plus, there's less of a crowd during those months.
Another great way to determine what time of the year to visit California is to determine it by the activities you want to do. If you want to take a skiing trip, you want to visit California during its colder months. If you enjoy looking at desert landscapes, visiting during April. Want to enjoy the mild temperature? Take a trip during the fall season.
What transportation will be best?
Think about transportation when you are traveling long distances. You want to choose the most affordable type of transportation if you have a budget and to save money. If you want to do a road trip of some sort, you can easily rent a car. If flying is your only option, try to figure out the best rates using online resources and travel sites. Consider everyone's desires and fears when you are deciding on transportation. 
What kind of budget you need.
Determine if you and your group need a budget. It is always smart to have an idea of what kind of money you will need for your vacation. Regardless of if you have the spending freedom or not, you must create a budget to at least have an idea of what to expect. Sometimes it is best to have individual budgets but if you and your group agree, opting for a group budget may be beneficial.
Make sure that you are factoring any and all costs that will take place while you are in California. It is important to leave room for flexibility as well. You never know what spontaneous situation or emergency may occur and you want to be prepared financially.
What to include in your travel budget:
Transportation

Accommodation

Food

Activities

Miscellaneous

Shopping

Travel insurance
There are activities for everyone!
Remember that there are activities for everyone. California is a destination that appeals to all kinds of travelers, from backpackers to luxury travelers. Everyone in your group can find things to do because California is so diverse and inclusive. You may end up splitting up to do the activities you want but make sure to spend quality time together to make the trip meaningful to you all.