Where to stay in France?
At the luxurious Grand Hotel des Bains Kempinski, enjoy dining at three gourmet restaurants, deep relaxation at the Kempinski The Spa, restful nights in the 184 comfortable rooms and suites and 27 luxury residences, and hundreds of miles of pristine slopes on your doorstep. We also found some incredible luxury ski chalets for hire that have all the luxury, from spas to indoor pools.
What to eat in France?
This is a traditional French soup made of onions and beef stock, usually served with croutons and melted cheese on top.
Where to stay in Sri Lanka?
The world's very first tea bungalow resort, Ceylon Tea Trails is an icon for intimate luxury resorts. With five restored colonial era tea planter residences, the period furnishings, a butler service and gourmet cuisine create an ambience that has made Tea Trails the gold standard for luxury bungalows in Sri Lanka. The resort surrounds the well known World Heritage Central Highlands with completely breathtaking panoramas of mountains and stunning tea fields.
What to eat in Sri Lanka?
The rich flavour and mouth watering deliciousness of fish Ambul curry have made it a favourite in Sri Lanka and beyond.
Where to stay in Dubai?
The Burj Al Arab Jumeirah, Dubai's most iconic hotel, where white Rolls-Royce Phantoms pass for hotel taxis, the staff to guest ratio is 8:1 and $2,700 buys a scenic aerial arrival on the rooftop helipad.
Visitors can take a yellow submarine ride to the underwater depths of Al Mahara restaurant and splurge $675 on 50 grams of Beluga caviar before a sky-high nightcap, and bill to match, with a $1,300 Bon Fire cocktail.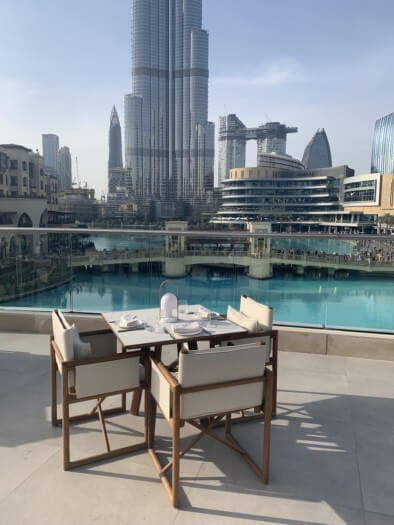 What to eat in Dubai?
If you are looking for the full Emirati experience, then a meal that has camel meat is a must-have.
Where to stay in Turkey?
With one of the world's largest swimming pools being 172,000 square feet (16,000 square meters) – guests can take a dip or instead take the gilt-crowned ride. With a zoo and spa snow room, it is perfect for a family trip or a romantic getaway. They also have a private beach created from 9,000 tons of Egyptian sand.
What to eat in Turkey?
Turkey has one of the most delicious local foods in the Middle East, and lamb is the national cuisine.
Where to stay in Azerbaijan?
Experiencing extraordinary economic growth from pouring into the Caspian countries oil revenues, Azerbaijan is going to completely rebuild the capital and turn it into an architectural meku in defiance of neighboring Kazakhstan. We wanted to talk about a future hotel being built on the Caspian coast. The hotel will be in the form of a full moon, and the second, on the opposite side of the bay in a crescent. The plan is to build two of the most unusual skyscrapers in the world. This Asian resort reinvents the notion of skyscrapers, with patterns inspired by outer space.
What to eat in Azerbaijan?
This rice delicacy can be made in various ways. Also called pilaf, plov consists of two parts; boiled saffron-flavoured Basmati rice and a sauce known as gara.
*THE END*