For many people hotels are simply some places that they visit once or twice every year, during their vacation. However, for other people, hotels can become a second home and there are many persons who have to deal with long-term hotel stays. Obviously, staying at a hotel can be a lot of fun but it gets old after a while. You will end up homesick and missing your loved ones.
Today we are here to give you a couple of tips that should make long hotel stays a little more pleasant. These things should help you feel at home in any hotel so that you can feel comfortable and at peace.
Get comfortable with the hotel
If you are looking for an extended stay hotel you should always choose the ones that are trying their best to make you feel like you are home even when you are away. If there are nice services, chances are that you will feel better as well. However, it is also important to make an effort yourself.
Walk around the hotel and the surrounding area and learn as many things as you can about them. See if your hotel has a gym or if you are allowed to cook for yourself. Getting accustomed to all these things will make the hotel seem a bit more familiar and it will be easier for you to stay there.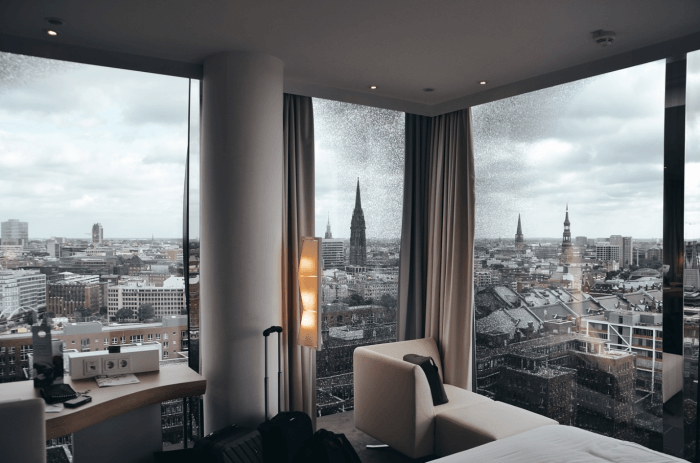 Take your pet with you
If you are planning to stay in a hotel for more than a week you should probably check if you can bring pets with you. If you can bring yours to stay with you. Your pet will make you feel better and you will soon forget that you are not at home.
Place the clothes in the closet
While this tip might not sound too revolutionary, it can have a surprising effect. Sometimes when you are in a hotel you might be tempted to keep most of your clothes in your suitcase or keep some clothes on the chairs in the room.
However, if you use the closet you might discover that it will be easier to forget that you are not in your own home. You can do the same thing with shelves or drawers and place all your personal things out there so that the room will feel more familiar.
Have your very own workspace
If you are a person who works from home make sure that you have the right environment for that. There are plenty of hotels that will also offer you an office space, and you should take advantage of that. If your hotel does not come with that you can make your own workplace. There should be a desk that you can use for work. Place your computer and other useful materials there. You can even stick your schedule on the wall in front of you so that you can always keep an eye on it.