Cruising is not a particularly cheap way to travel, but it is a wonderful way to explore. As more cruise ships are built the balance between demand and availability is leveling out.
For holidaymakers, this is good, because it means that firms will need more customers to fill their ships. This should lead to it being easier to book a cruise. Currently, a lot of cruises sell out very quickly.
However, you will still need to do a bit of research to find the right one for you. Below are a few tips and tricks you can use to make this process go faster and find the best deal.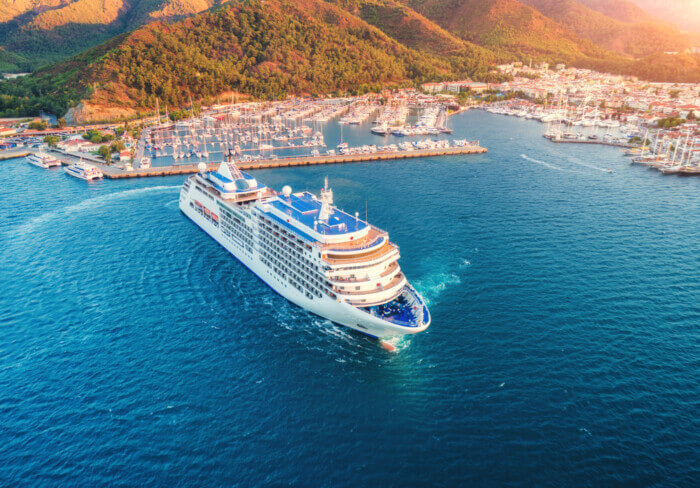 Find out what others think
If you have never been on a cruise before, it is always worth reading reviews from previous customers. Doing this gives you a far better understanding of what to look out for. It greatly reduces the risk of your booking a cruise that you are not going to enjoy. Plus, it is a good way of narrowing down which companies and ship styles are likely to suit you the best.
When you find one that appeals, circle back and find out what other customers have to say about that specific cruise. Most firms run the same itinerary year after year, using the same ships. So, this is a good way to check the little details and learn about things that are not mentioned on the cruise company's website.
Identify the experiences you want to enjoy while cruising
Before you start your search work out what part of the world you want to see. Think about the activities and experiences you want to enjoy. If you like the idea of trying fine dining or dressing up to attend the captain's dinner check that is actually possible to do so on your cruise. Usually, it is, but on the smaller ships, casual dining could be the norm.
Bear in mind that excursions are not cheap and that they book up fast. Plus, in some cases, you may not have very much time to spend at the destination. So, before you book, take the time to dig a little deeper and find out what the schedule is for each excursion.
Check the weather
Before booking, find out what the weather is likely to be like at the time you will be traveling. Do this for each destination. It is particularly important to do this if you are sensitive to the heat or cold.
Understand the true cost
When working out if you can afford the cruise you fancy taking remember to factor in all the costs. A lot of people forget things like insurance, drinks packages, tips and the cost of buying refreshments when not on board the ship.
Put together a checklist
Once you have booked take the time to get organized. This will ensure that you do not forget anything and end up running around at the last minute trying to get everything done.