Today we stumbled across some amazing street art in Melbourne – something which the city is well known for. For those who don't like the graffiti thing – don't worry, the city buildings aren't covered in the stuff – it's actually hidden away down lanes and alleyways. Personally I love it – it's colourful, artistic, unique and an awesome way for people to express themselves in their city and their space.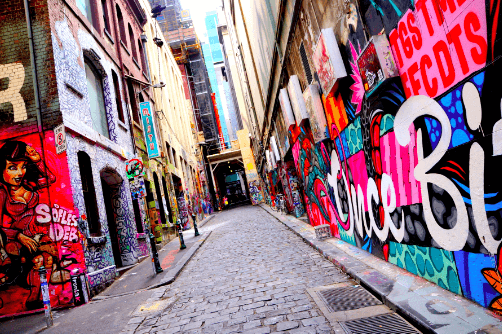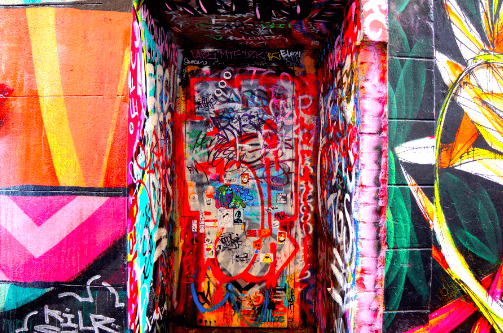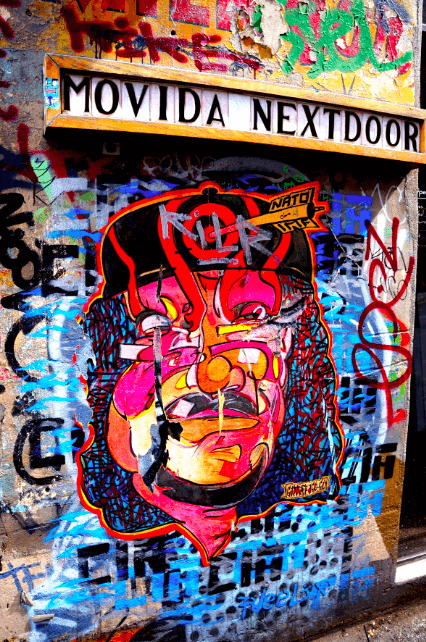 It's also a dream when you're a photographer – all the gorgeous colours and designs is literally a photographer's paradise. I think I was going a bit shutter crazy and poor Pad was left lingering at the end of the alleyway waiting to move onto the next street. I love stuff like this though – and always have done. It's great that these artists (and amateurs  have a dedicated space for stuff like this – and I love that something this simple is just as much of a tourist attraction as the other paid attractions in the city.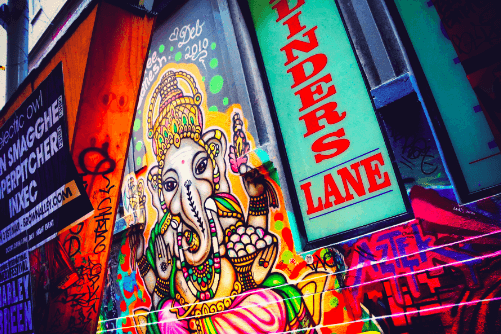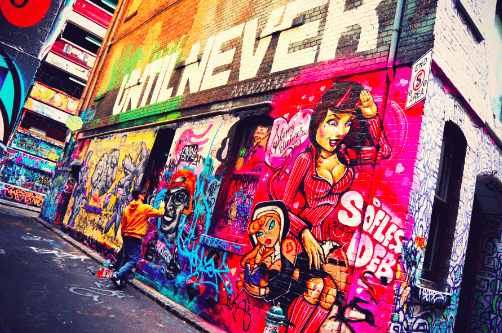 This is one of my favourite shots, I love the colours and the text above too. It was interesting to see people working and it seems like the walls would be forever changing on a weekly basis as new people come and spray over old designs. In some ways I guess that's kind of a shame, but it's also a way of keeping things fresh and keeping it fair too.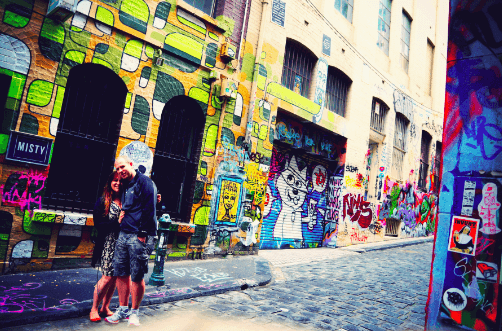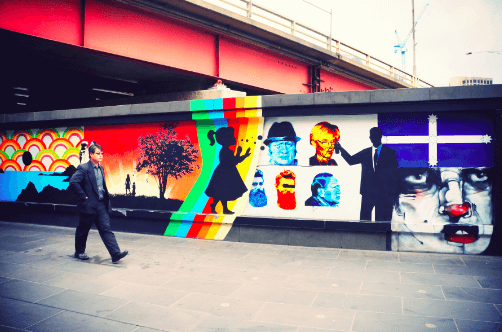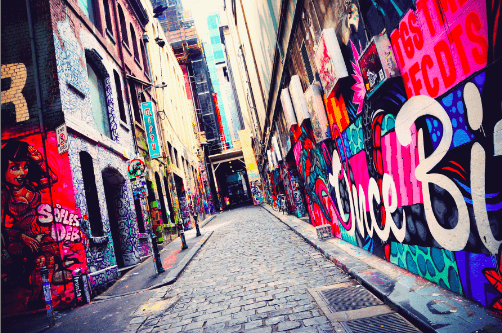 We're big comic fans… so this was one of our favourites!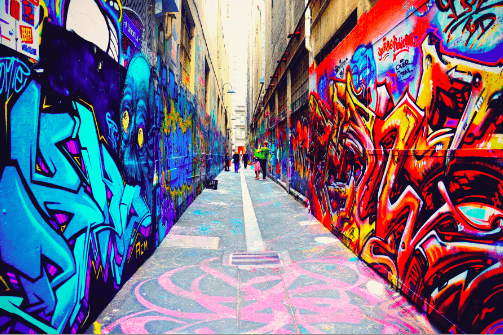 Have you seen any street art in Melbourne? These were only taken down a few lanes and alley ways – so anymore recommendations where we can find spots like this would be welcome!