Are you looking for the best nightlife in Berlin? Here are the best clubs in the city for a fun night out.
Berlin is widely known as the capital of nightlife and clubbing. With over 250 clubs, it draws 3 million tourists offering wild parties, techno beats, and foremost, freedom.
The fall of the Berlin Wall was the milestone in the life of Berlin: liberty and diversity became the core values for the young generation. Here, you can be the one you want to be and get into the club without a luxury dress.
Hang loose and burst into the craziest rave!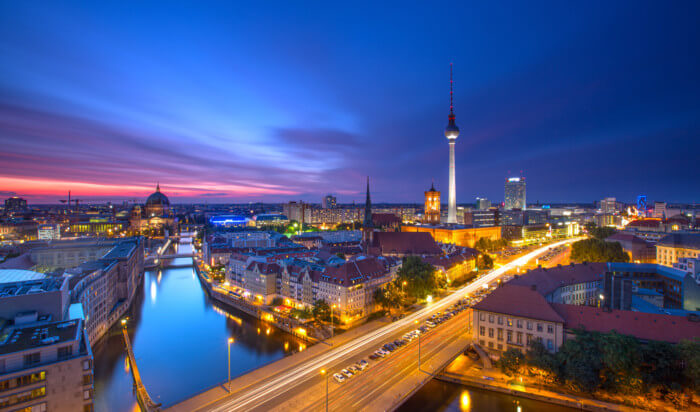 ---
Tresor
Tresor is probably one of the most outstanding techno clubs with a longstanding history. Initially, it was opened in 1991 in an abandoned building with a weird interior.
It was a meeting point for free spirits, but the authorities were keeping an eye on it, so the club was forced to close. Nevertheless, the owners found another place, namely a desolated power plant, and recreated the well-loved design and atmosphere. 
Location: Köpenicker Str. 70, 10179 Berlin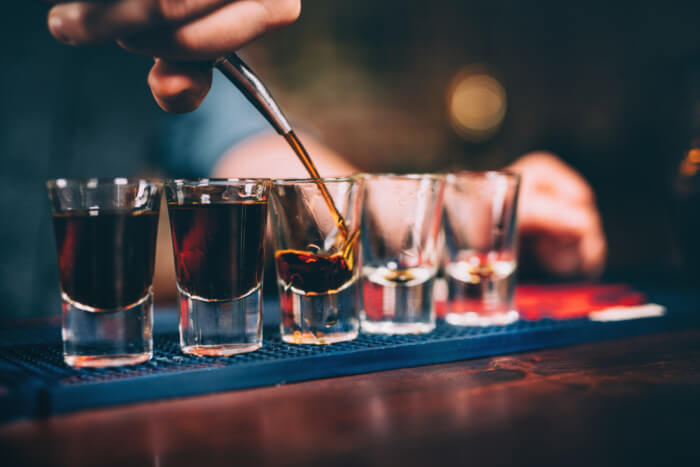 ---
Berghain
Berghain was recognized as the best club not only in Germany but in the whole world for multiple times. Therefore, as you may guess, it's challenging getting in. Bouncers select clubbers extremely carefully in order to maintain the unique atmosphere of this place.
Nevertheless, you should take into account that it's a gay club so, latex and leather clothes, as well as goth or cyberpunk style, are the best choice. Think twice before going to Berghain since the hardcore industrial techno isn't something that fits everyone.
And don't get upset in case you didn't manage to enter as the door policy seems to be the strictest in the world. Maybe you should give it another go.
Location: Am Wriezener Bahnhof, 10243 Berlin
Read more about Berlin hotspots, top sights, and hotel options.
---
Kater Blau
Kater Blau is the most colorful place to celebrate. Initially, a couple of mates set up Bar 25 that was actually the place where they lived and arranged parties. As the spot was illegal, the authorities became concerned about it, so it had to close. After the second failing try called Kater Holzig, the crew hit the jackpot and got funding to open an overwhelming space, namely Holzmarkt 25.
It's there where you can find the Kater Blau but also the coworking space, kindergarten, yoga studio, and much more. It's the right choice for the ones who want to enjoy a hippy vibe and a relaxed atmosphere.
Location: Holzmarktstraße 25, 10243 Berlin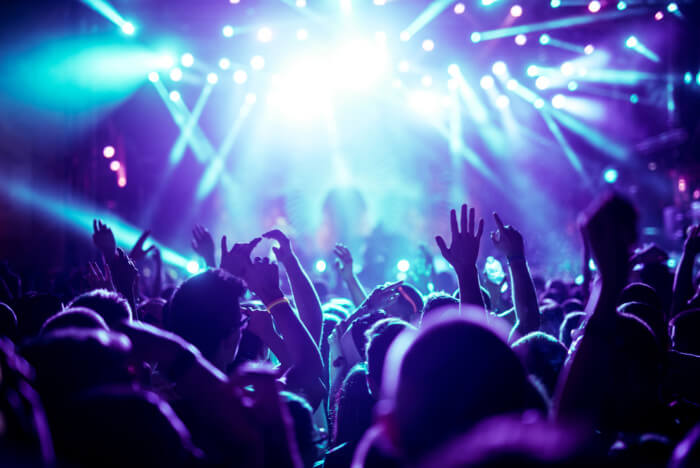 ---
MS Hoppetosse
MS Hoppetosse is one of its kind indeed. Basically, it's a docked passenger ship built in 1928 that is currently operating as a nightclub. Its capacity is up to 500 people, and there is one dance floor where visitors can enjoy the beats of techno and house. The spectacular view over the river Spree and the intimate atmosphere are among the main attractive points of this place.
Location: Eichenstraße 4, 12435 Berlin
---
Sisyphos
Sisyphos is a vivid paradise where you can escape from your daily routine and find yourself in a dreamy spot with endless fun. Located in the abandoned dog factory, Sisyphos is even more than just a club – here, you can find a beach, a bar, a kiosk with every possible staff you may need. You can even spend the whole weekend in this bright carnival full of stunning emotions – but it won't be easy to turn back to your grey-colored life. Although it has quite a remote location, it's certainly worth visiting.
Location: Hauptstraße 15, 10317 Berlin
---
Salon zur Wilden Renate
In Renate, you can have fun in the craziest parties in Berlin. Its unbelievable atmosphere with circus flair, numerous dance floors with diverse music styles for each one, and a thrilling labyrinth inside will take your breath away. In summer, overwhelming open-air parties in the outdoor garden draw crowds of party animals. If you want to feel the free and playful atmosphere, head to this place.
Location: Alt-Stralau 70, 10245 Berlin
Explore the free spirit of Berlin and its bright nightlife!
---