Are you looking for a guide to Paris neighborhoods? Keep reading for the ultimate guide to all the neighborhoods in Paris.
---
Visiting Pairs can be a little confusing if you haven't been before – but hopefully this guide to Paris neighborhoods will help you find the perfect place to stay during your trip.
This is a question everyone finds themselves asking when considering where to stay in the city of light. Don't worry, though, we've got you. PARIS was built in a spiral, working outwards clockwise from the first arrondissement in the middle to the twentieth in the top left hand corner. Oh, and if you didn't know an 'arrondissement' is basically the french way of describing a borough or a Paris neighborhoods.
Top tip: If you want to be central to the city – in terms of where to stay when you're visiting, you can't really go wrong by sticking to single digits – although the 10th, 11th and 18th are pretty rad!
Here we're going to walk you through where to stay in Paris, and find best accommodation by taking you through each arrondissement and Paris neighborhoods.
---
1st Arrondissement
---
First on my guide to Paris neighborhoods, it's this beautiful place! This one's for the high rollers. You'll be right by the Seine, Concorde, and the Tuileries. Home to the Louvre and both Palais Royals (the small and the big), staying here puts you right in the heart of the city. The first also takes the western side of île de la Cité, so you're a stones throw from the simply beautiful Sainte-Chapelle. 
Where to stay: Le Maurice. Gorgeous bar, stunning views, beautiful rooms.
---
2nd Arrondissement
---
This is the smallest Arrondissement in Paris, but boy is it one of the most gorgeous. With little covered passageways at almost every turn, beautiful little bistros, and a cramped, but definitely charming vibe, this Arrondissement truly feels like it sprung up organically. With the pedestrianised Rue Montorgueil full of bars and restaurants, leading up into Le Sentier, which is similarly bustling, you can't really go wrong here. It's also nicely situated between the 9th,10th,and 3rd so its very easy to get elsewhere on foot should you fancy a change of pace. This is definitely one of the best Paris neighborhoods!
Where to stay: Hôtel Vivianne. Cosy, homely, with beautiful balcony views.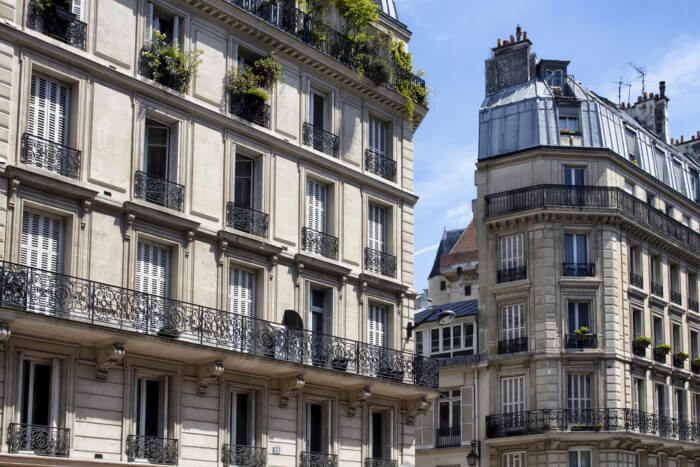 ---
3rd Arrondissement
---
One of the most popular Paris neighborhoods for tourists! Known as the Haut Marais, this area packs an absolute punch. It's gorgeous, with winding streets full of stylish cafés, little wine bars, award winning restaurants, vintage stores and high end designers. Le Marais went through something of a boom in the early 2000s, transforming it into a hub of cool. Despite this, a lot of its old character still remains. There's the Picasso museum here, too!
Where to stay: Villa Beaumarchais. Parisian Glamour, well appointed rooms, lovely breakfast.
---
4th Arrondissement
---
This is where you'll find the true marais, the fourth went through its cool transformation in the 1960s and 1970s, and this is where you'll find late night bars, actually good vintage shops. It's home to the Center Pompidou, thriving Jewish and LGBT+ communities, and cool fashionistas on every corner. You'll also find the best falafel in the city, here, but get it to take away or you'll be paying twice the price for the privilege of a plate. One of my favourite Paris neighborhoods. 
Where to stay: Hôtel Marais Paris Caron de Beaumarchais. Another Beaumarchais, with decor inspired by its namesake author. Charming rooms, lovely service.
---
5th Arrondissement 
---
This is the Latin quarter, and its home to La Sorbonne so it strikes a dual vibe between students and Latin-y. This Arrondissement is simply brimming with second hand book shops and record shops, art-deco cinemas, late-night bars, and cool jazz clubs. It's also home to the beautiful Jardin des Plantes, and the Panthéon.
Where to stay: Hôtel des Grandes Écoles. The friendliest staff in Paris, the rooms are small, but beautiful. Top notch breakfast, too! 
---
6th Arrondissement 
---
If you're a fan of Sartre or De Beauvoir, this is the Arrondissement for you. It's quintessential Paris, and is a veritable jewel of fabled literary cafes, old churches, and leafy parks. Highlights include the 11th century Eglise St-Germain-des-prés, the literary café Les Deux Magots, and the Jardin du Luxembourg. ANother one of my favourite Paris neighborhoods to stop in. 
Where to stay: L'Hôtel. Don't be fooled by the name, this is the epitome of Parisian style, and it's where Oscar Wilde lived before he died. For an area of such literary prestige, you've got to stay somewhere just as infamous!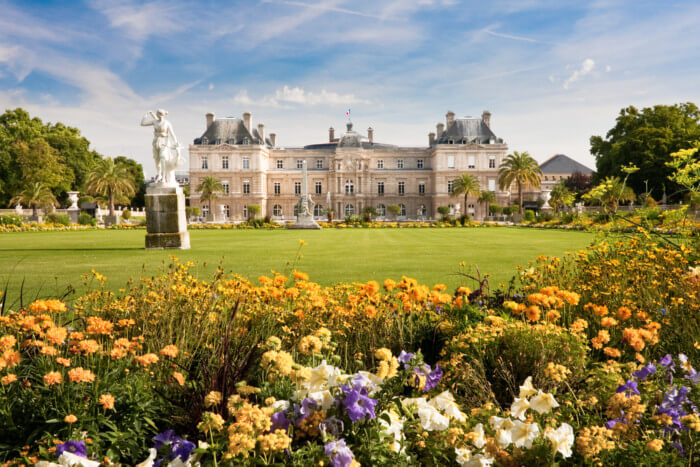 ---
7th Arrondissement
---
This is one of the Paris neighborhoods for the high rollers, but omg this place has killer views of the Eiffel Tower, and gorgeous views of the Seine. In fact, the eiffel tower herself is in this part of Paris. There's beautiful things to be seen down every street, and I would definitely recommend both the Musée D'Orsay and the Musée Rodin.
Where to stay: Hôtel la Comtesse. This is the hotel that'll set your insta feed on fire. Think breakfast on a white table cloth overlooking the Eiffel Tower, and you've basically got it!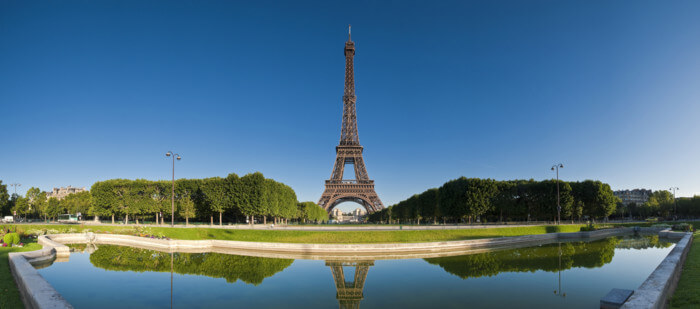 ---
8th Arrondissement
---
This is where you can live your Arc de Triomphe// Champs Elysées dream. The 8th is beautiful, it's got a glitzy air, being home to iconic fashion houses such as Chanel and Dior, and there are some iconic restaurants to choose from. In terms of iconic Paris, this Arrondissement kinda takes the biscuit, and everywhere you go there will almost definitely be a killer view of something. This is a truly beautiful Paris neighborhood.
Where to stay: Hôtel Rochester – Champs Élysées. A piano bar, more gorgeous views, and 4 minutes from the infamous avenue! 
---
9th Arrondissement 
---
This arrondissement is the home of possibly one of the most famous opera houses in the world (its so gorgeous you'll just want to stare at it). However, if you came to Paris for the shopping this May be the Arrondissement for you. You'll find Galleries Lafayette and Printemps super close by, but also because of its proximity to the tenth, the bars along the borderlands between the two arrondissements are killer. Head to Cinco Bodega for a great wine/pizza bar – you won't regret it! There is so much to do in this Paris neighborhood!
Where to stay: Hôtel Joyce. Slightly more budget than the options, but no less lovely. Clean bright rooms, right in the middle of the arrondissement.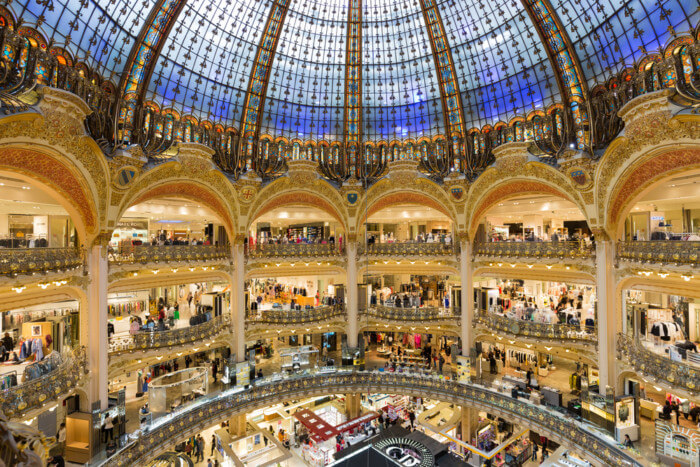 ---
10th Arrondissement
---
This is the grittier side of Paris, but it is definitely the cooler side. It's well known for canal side dining, but there are also some great clubs in this end of town, like Java and Point Ephemere. Highlights include Place de la Republique, gorgeous boulangeries by Goncourt, and the Canal St Martin. 
Where to stay: Hôtel Le Citizen. Feels cool, is cool, gorgeous rooms. 
---
11th Arrondissement
---
Perhaps even cooler than the 10th, the 11th Arrondissement is home to cracking bars, up and coming restaurants, and really good delis. Over flowing with cute little boulangeries and bookshops the 11th also has a thriving LGBTQ+ and art scene. If you want cool art spaces, and great coffee the 11th has it in spades! One of the Paris neighborhoods with amazing views!
Where to stay: Hôtel 20 prieuré. Urban cool, with murals, a lovely bar, and an optional breakfast. 
---
12th Arrondissement
---
A more chilled local vibe, the 12th runs from Place de Bastille to Bois de Vincennes, through which runs a wicked cool runway/elevated park called the Promenade Plantée. There's also a fab food and flea market, that we highly recommend. 
Where to stay: The People Hostel. Offering dorm beds and private rooms, this hostel is actually quite gorgeous. Comes with a gorgeous rooftop area, so you can soak up the sun, and the view!
---
13th Arrondissement
---
Paris' largest Chinatown, with some of the best food you'll find in the city (and that's saying something). It's a hotbed for street art, as this is where some of Paris' tallest buildings are, and local artists use their sides as giant canvases. Asian bakeries are abundant, though it does have a bit of a reputation for being a little sketchy at night. A great choice of Paris neighborhoods if you love food!
Where to stay: Tolbiac Hôtel. family owned, family run. Quite sweet in its way, with charming rooms and lovely service. 
---
14th Arrondissement
---
This is where you'll find the catacombs, which are one of Paris' coolest attractions (à mon avis). You'll also find Montparnasse here, and whilst it's pretty residential, it's actually pretty cool. It's got a real boho vibe, and there's loads of gorgeous Bistros.
Where to stay: Hôtel Odessa. Again, ranking super highly for their attentive and friendly staff. The rooms are nice, and the price tag won't hit you too hard.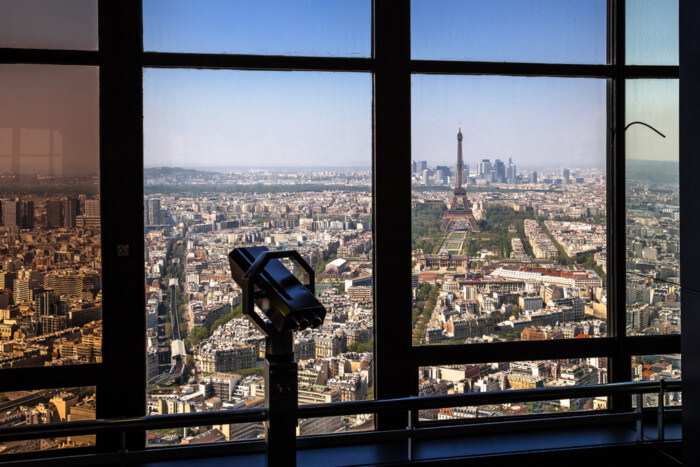 ---
15th Arrondissement
---
One of Paris' busiest and most densely populated arrondissements, but it's nevertheless got a gorgeous style of architecture. Mixed between 19th century Parisian Haussmann buildings, and more modern apartment blocks, the 15th is one of the most unique looking areas of Paris. It's not so full of sights to see, but it does have Parc Citroën, which has a giant balloon.
Where to stay: Villa Mademoiselle. Very modern, close to the border with the 7th, and it's got a very nice breakfast. 
---
16th Arrondissement
---
It's very very residential in the 16th. Whilst it's beautiful, leafy, and full of families – there's not so much to see for a tourist who wants to make the most of the city. It's also tucked away in a little nook of the Seine, and it can feel very difficult to get to and from the middle of Paris.
Where to stay: Take our advice, and maybe don't pick the 16th. It's sweet, but there isn't much there for tourists.
---
17th Arrondissement
---
This area is great for families, you're a little out of the hustle and bustle of the city, but not so much as to feel cut off from it. It's also home to Parc Monceau which feels as though it's an enchanted glade in some ruins. Hard to explain, but you'll know what I mean once you see it. It's off the beaten track, and there are little gems to be found everywhere. One of the prettiest Paris neighborhoods!
Where to stay: Celeste Hotel & Spa. Traditional and chic, with friendly service and a free breakfast.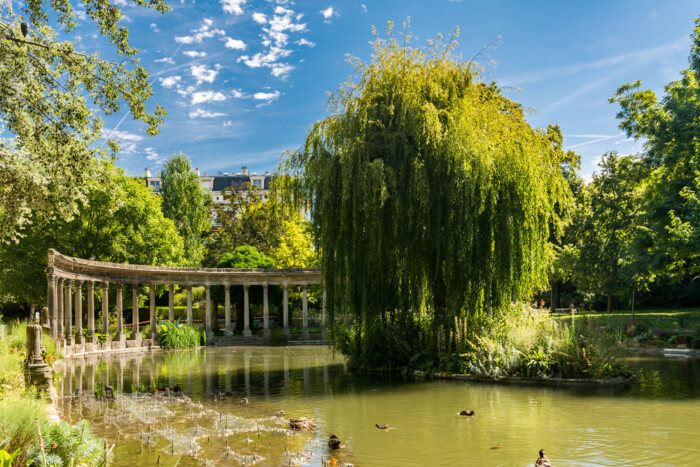 ---
18th Arrondissement
---
This is the Paris of our dreams, and we're pretty sure it's the paris of yours, too. Amélie was filmed on the cobbled streets of Montmatre, with its hilltop views, the beauty of the Sacré cœur, and cafes and bars in abundance, this is the place to go for movie Paris, and you won't be disappointed. Château Rouge is also Paris' little Africa – you'll find aromatic street markets, and really good food here too! I think this is my number one favourite Paris neighborhoods! I just love those views so much. 
Where to stay: Hotel Montmartre. Right in the middle of the action, this sweet little hotel will give you a slice of the real Paris.
---
19th Arrondissement
---
A quieter vibe, but no less lovely. Here you'll find the beautiful Parc Buttes Chaumant (which means charming mounds). It's a landscaped park with waterfalls and hills and a lovely viewing platform at the top. 
Where to stay: this is an area to get an Air Bnb and really live like a local. You're a little further away from the action, so why not make like a Parisian and get yourself a little chambre de bonne?
---
20th Arrondissement
---
Far and away another one of Paris' best kept secrets. Home to the very cool area of Belleville, with a park that has the best view of the city, some gorgeous bars and restaurants, and cemetery Père Lachaise. We love the 20th for its vibrancy and coolness, whilst still being an area that's not quite gotten overrun with tourists yet. 
Where to stay: The Loft. This charming hostel is right in the middle of the action and offers a comfortable stay at a very affordable price.
---
I hope this guide to Paris neighborhoods has been useful! If you have any questions let me know, I'll do my best to answer them in the comments.