New York is the playground of colours, cultures and (the infamous) cabs. Experience the surreal silence and warm hues of Central Park meeting the bustling noise and electric lights of Times Square in this vibrant city. Nestled between these extremes are close to 300 campuses with appeasing architecture and open spaces that make the perfect alternative to a pricey cafe.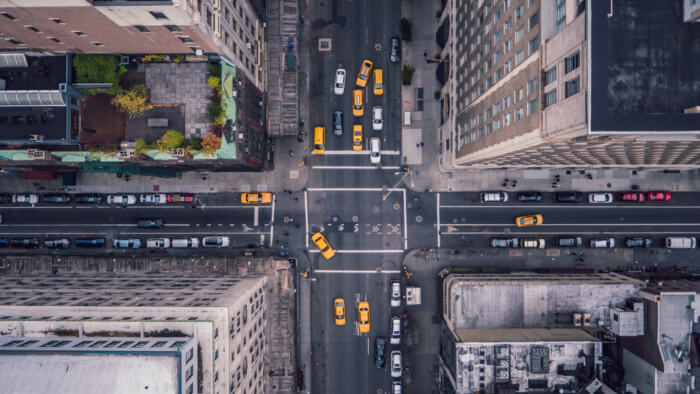 New York's campuses are perfect to relax with your friends or cheat on your homework. If you are looking to explore this larger than life city, read on to find out the most popular schools, must-dos…
This is the most essential and obvious step when planning any tour, especially with a bunch of youngsters who love to explore and chase the wandering winds. It is also important to consider the luggage each one would carry in order to make enough space for backpacks and suitcases without blocking the aisle. An average bus can accommodate around 45 passengers while a mini coach bus holds 30. So, the type of bus you select should be based on the final number of people boarding it.
STEP 2 – Shortlist the schools
Want to capture the beauty of nature set against architectural wonders from your amateur lens or wish to dig into the history of the city that never sleeps? Of course, most of the college campuses in New York are a blend of old school American values with a hint of modern day culture. Do not miss out on the iconic gold and white bell tower at Brooklyn College, the Nott Memorial at Union College and panoramic views of the New York Harbor and the Statue of Liberty from the Wagner College campus. If you are eyeing the Ivy Leagues, visit Columbia University in New York  to hear stories of the former President and alumni, Barack Obama. Having a hard time deciding, check out the 30 Most Beautiful College Campuses in New York.
As one of the fastest moving cities in the world, New York can get fretful if you are not conscious about your way around. Cabs, traffic and of course, parking are everyday struggles of the urban life, but with an estimated population of 8.62 million swarming the streets, it is best to know the route well before you start. Google Maps sure can come in handy – tracking the traffic and suggesting alternate routes to save time. You can also get help from the staff at your hotel or click here for a short guide around the busy city.
STEP 4 – Save room for special requirements
An important consideration while planning a trip is to know if there are any individuals with special requirements. Although the number may be relatively less, it is just as important to bear in mind and be prepared for any concerns or circumstance that may come up. New York's friendliness beats the challenge of finding a wheelchair accessible bus. However, it is crucial to book early to avoid the fear of missing out.
With this little check-list in place, you can start planning your New York City Campus Tour. Of course, financial constraints cannot be ignored. But working as a team  not only takes the load off you but also makes things happen much more efficiently. Make everyone feel like an integral part of the planning – from permission slips to getting quotes!