Whether you're going skiing for the slopes or whether you're more interested in the 'apres ski' (hot chocolate and Baileys anyone?) – there are plenty of beautiful resorts around the world to choose from. In fact, some of the most expensive and exclusive holiday locations are ski resorts, believe it or not. Nestled up high in the mountains, these are some of the ski resorts that require the biggest budgets…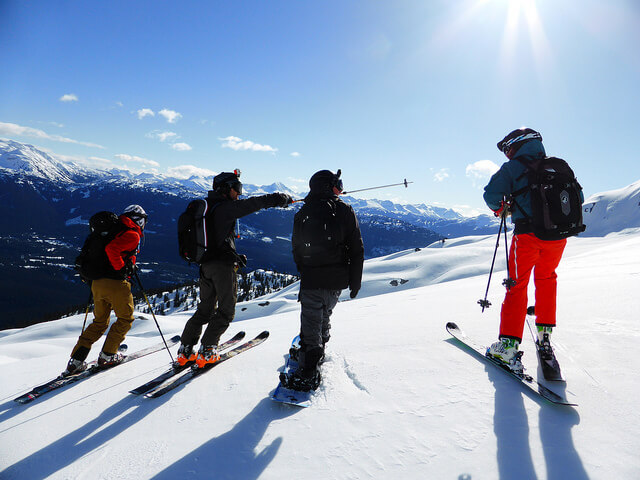 This place is popular with celebrities as well as royalty – so it obviously had to be top of the list. The hotels here aren't just luxury – they're a step beyond. You'll probably want to stock up on some fancy ski gear and designer ski accessories before you go there, so you fit in with all the a-listers and millionaires. My favourite thing on there at the moment is the MUSTO Evolution Trappers hat – any thing that furry and cute I have to get onboard with.
With amazing skiing and world-class cuisine, Deer Valley is a must-visit if you have the budget to take you there. The FIS Freestyle World Cup is also held here, so expect to spot some celebrities and athletes hanging around during that time of year!
Read more: 25 things to do in Park City, Utah
Whistler is probably one of the most well-known luxury ski resorts around, so you've probably already heard about it or seen it referred to in movies or TV shows. Because of the resorts popularity, there are more affordable hotels popping up – but you can still expect to pay big bucks for the iconic and oldest hotels on the piste.
If you don't fancy the long-haul flight over to The States, but you still want a slice of luxury skiing action – Courchevel is one of the top resorts in Europe. Popular with stars such as The Beckhams, there is a loads of accommodation options here, from catered villas (with butlers and in-house chefs) to 5* hotels with butler service.