There are many kinds of holidays, and not all are the relaxing kind! If you have something much more challenging planned like hiking, mountain climbing, trekking (examples here – if you need some inspiration) – you'll want to make sure you prepare yourself both mentally and physically!
Here are a few tips, to make sure you find yourself in tip top condition! After all, the more you prepare, the more you'll enjoy yourself.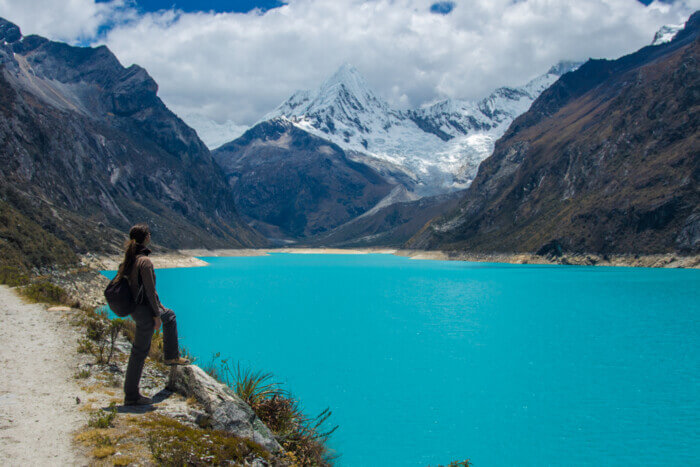 Sort out your transport
Getting there is obviously an important part of your adventure holiday and the chances are if you're planning to climb mountains or hike or trek – you'll want to make sure you've got the right kind of transport lined up.
If you're travelling by car, ensure you've got a vehicle powerful enough, make sure you have your brakes and steering checked (find out more here) or replaced if needed.
Start hydrating
Start hydrating your body well-ahead of time. I think the recommended amount is 8 glasses a day, but if you can start going above that.
Then make sure when you're travelling to keep it up, and always carry water with you. If you're using up lots of energy (which active holidays tend to do!) you'll want to make sure you always have multiple water bottles handy.
Maybe even look into getting a filter one (I recommend this one), so you can drink natural water safely too.
Build your muscle
If you're going to be doing a lot of trekking and walking, then you'll want to start building muscle asap.
The stronger you feel and the more stable and confident you are in your body – then the more you'll enjoy being physical and the better time you'll have.
If you're heading somewhere particularly challenging (with tricky landscapes, etc) then focus on building muscle in legs, arms and your core.
Train on cardio
Training on your cardio is also super important too, if you plan on doing loads of walking and climbing then you want to make sure your body is well adjusted and ready to get active. Do a mix of running, uphill climbing, and even step-training.
Invest in your equipment
When you do anything that involves climbing or bracing the elements – always invest in good quality equipment. First, invest in a good-quality set of hiking boots, preferably with good water resistance and plenty of support and ventilation.
Wear them in the months leading up to the trek to wear them in (the last thing you'll want when away is blisters or cramping because your shoes don't fit well!).
If you're unsure about anything – always visit an actual store and speak to the staff. I recommend North Face and Go Outdoors.
Break in your backpack
Find a good one, and then get used to using it. Fill it with weights (or your equipment) and get used to carrying it around. Why do you need to do this?
Because it'll help train your core, strengthen your back and adjust your step and walk to carrying equipment.
Remember, the lighter your backpack, the more equipment you can carry. Here are some recommended light backpacks.
More tips on how to prepare here.