If you're trying to decide between a cruise and an all-inclusive resort – you might be wondering what the pros and cons of each are. Both are brilliant options for vacations and have lots of positive points – and here we'll talk about the benefits of each option.
If you can only choose one or the other, which is the best bet? Here, we've weighed up the pros and cons of each, and hopefully provide enough information to help you decide which will better suit your needs.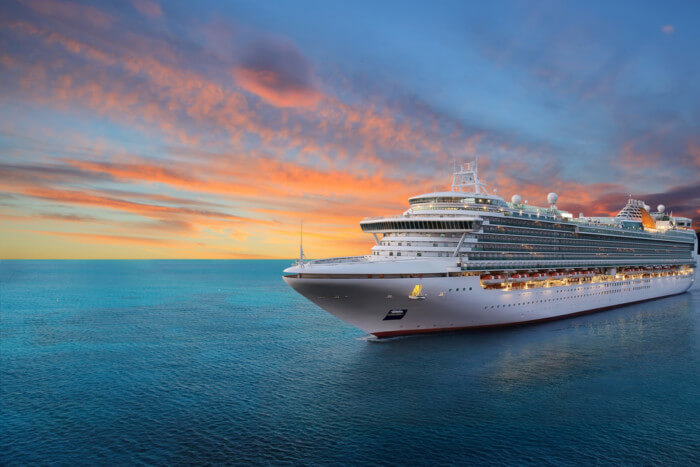 Less planning – more adventure
If you're the kind of traveler who prefers not to spend hours planning every microscopic detail of a holiday, you will find the idea of cruises and all-inclusive resorts very attractive.
I find that a cruise (over an all-inclusive resort) offers an easy option for planning, as well as lots of options for adventure too. The great thing about a cruise, is that you can sleep in one bed every night, one room for the whole duration, whilst exploring and seeing lots of different cities and locations. A lot of the organisation on cruise holidays are done for you – you just need to arrive at the right part of the boat at the right time.
All inclusive resorts offer slightly less adventure, as you won't be able to explore quite the distance or see quite as many places. However – you will still be able to do day trips from your all-inclusive resort (however there might only be a few options). They may be pricy if booked through the hotel, and they involved long hours on a coach or boat to get you to the destination.
If you want adventure and sightseeing? Go for a cruise. 
If you want relaxation and you're not bothered about day trips… Go for a resort.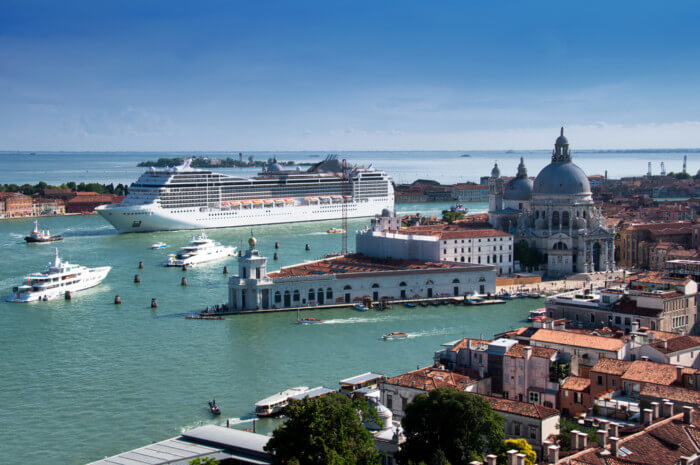 Activities 
Both all-inclusive hotels and luxury cruise ships offer many activities that you can enjoy (usually inclusive).
You'll find bars, nightclubs, restaurants and even casinos in some cases – some of the best all-inclusive resorts will have 5+ restaurants to choose from, all offering different cuisines and food options. Cruise ships also offer a huge variety of restaurants, cafes and entertainment options too.
To be honest – both are great when it comes to entertainment, and it's often dependent on the specific cruise ship or resort you choose (as it can vary massively from one to the other).
Saying this, I may give a slight advantage to cruise ships. Often cruise ships will have shopping malls, casinos, theatres, water parks, all onboard. Which is pretty impressive!
Room variety
Room sizes can greatly differ in both resorts and all inclusive resorts. However, in general ships tend to have smaller living quarters and rooms sizes. On a ship, your room size (even if you're in a suite) is likely to be much smaller than if you're in a hotel on land – this is obviously because the space on a cruise ship is generally limited.
The 'standard' or 'lower priced' rooms on cruise ships are small – so you should go in expecting this. Also, it's important to remember that some of the cheapest rooms on cruise ships are likely 'internal' rooms, so they won't have windows. For me this is a big deal, so I would always want to pay extra for a room with a window or balcony on a cruise ship.
If room size is a big deal-breaker for you and having lots of personal space on holiday is important to you, then I recommend opting for an all inclusive resort. Some all inclusive resorts will have huge rooms and suites (and even the standard rooms are really sizeable!). So if you like space, and lots of it – then a hotel may be more your thing.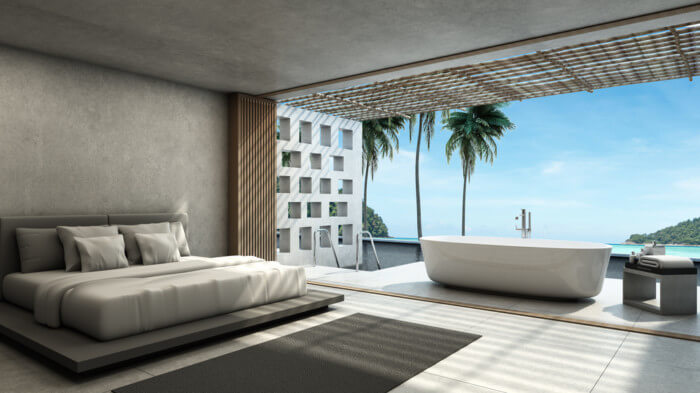 Variety and experiences
Cruise ships tend to offer a much more 'tailored' experience than hotels. For example, you can cruise pretty much anywhere and enjoy many destinations during one vacation (without the worry of packing and unpacking). You can pick a cruise that visits all your favourite cities, tailor your excursions to activities you love, and even pick and choose your food and alcohol packages too.
A hotel however, is located in one place, and one place only. You'll usually stay in that resort for the full week and probably not leave the city or region. Your food choices may be a little more limited, and the day trips will probably be limited too.
Flexibility
If, by some unhappy accident, you discover you've booked the resort from hell, leaving is usually a simple matter, which (for those who like peace of mind) can be a big selling point. You can also leave to head home in an emergency at any point too – something many people may appreciate.
On a cruise, of course, it is a little more complicated. You could be stuck there for days or even weeks until you can disembark and fly to another destination to finish off your holiday. You would also need to sort visas / book new flights if you were to disembark at a random destination (and not the planned destination) which could get expensive.
When things go wrong, the consequences are different
A whole range of adversities can affect both resorts and cruises alike. Storms, natural disasters, power failures, and illness outbreaks are all possibilities. Storms are much more of a problem if they strike while you're on a cruise, but modern cruise ships have a vast array of technology available to help captains to detect and avoid storms.
Resorts can't really manoeuvre very well, so if a storm strikes while you're there, you'll just have to hunker down and wait it out. On the plus side though, most 4* or 5* resorts do have good back-up weather options for when bad weather does hit.
Socialising
If you like to socialise with others and make friends when you go away on vacation, a cruise may be a little more to your taste. Cruises tend to encourage social mixing, with everything from themed nights, formal attire evenings, events and table-assignment at dinner time. There are lots of ways that cruises encourage you to mingle with other guests and build random friendships.
On the other hand, vacationing at an all inclusive resort is slightly different. You'll have your own space (probably lots of it) and you'll likely keep yourself to yourself and just enjoy being in your own bubble.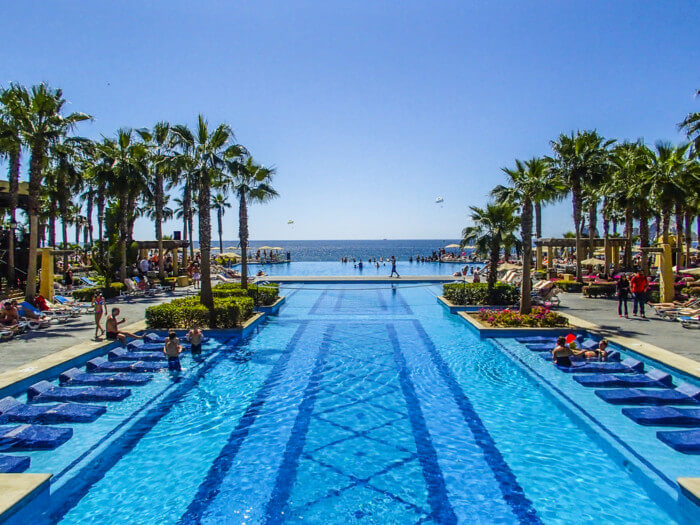 Illness
Generally speaking, illness tends to spread easier through a cruise ship. It's probably something to do with the confined environment and the shared facilities – but lots of people do often get sick when on cruises – even just with a common cold.
Also, remember to keep in mind sea sickness. If you're not great with motion sickness, then you might want to avoid the whole idea of a cruise and it's likely motion sickness will strike at some point during the trip!
So which do you think you prefer?
Although both can be very enjoyable in their own right, the differences between a cruise and an all-inclusive resort are vast so be sure to take the above info on board, carry out some more research and choose according to your holiday requirements.