With only a few days to go until Valentine's Day, if you haven't made plans yet it's time to get on it. Even if you're halfway across the world, these ideas will help you and your special someone celebrate Valentine's Day without breaking the bank and experience some true romance this February 14th.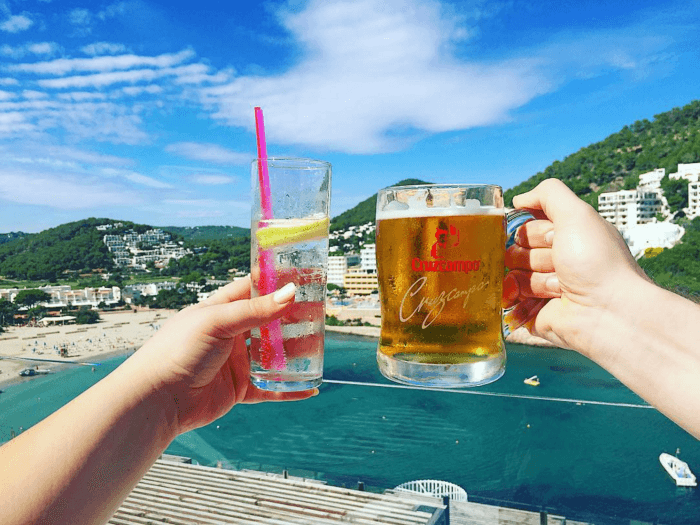 A Cozy Fireplace Picnic
Have a picnic and toast to your love. Too chilly to head to your local park? Lay out a blanket in front of your fireplace and serve slices of cheese, fruit, and other picnic fare for a wonderful date night that will cost you next to nothing. Pick up some romantic flowers for Valentine's Day and use it as the centerpiece to help set the atmosphere.
Try Out a Craft
Get your hands dirty this Valentine's Day with an art project that will have you both bringing out your creative sides. Grab some inexpensive art supplies to make your craft. Go freestyle with some clay and make each other sculptures, grab a two pack of canvases and paint gorgeous landscapes, or stick to good old fashioned pen and paper for some sketching and doodling. These cute activities will be more of a backdrop for lively conversation than an attempt at making a masterpiece. If you need a little more guidance, head to a place like Color Me Mine to make your creations with a bit of instruction. Gift each other with your creations and have fun channeling your inner artists together.
A Chocolate Tasting
Is there any food item more associated with Valentine's Day than chocolate? Take that and roll with it this upcoming holiday by planning a personal chocolate tasting for the two of you. Head to your local specialty stores and find various bars of chocolate or order a collection from Vosgeschocolate.com. Set up a table with all of the yummy goods. You can find wonderful ways to taste them separately. Melt one selection and coat some strawberries. Use the shavings of another for the perfect topping on your evening coffee. Since chocolate is a well-known aphrodisiac, you never know where the evening might lead the two of you.
I Love You Balloons
Looking for a cute but inexpensive way to surprise your honey? Consider "I love you" balloons. Place some sweet notes into each balloon before blowing them up, then fill the living room with them. They'll look great when your valentine comes in and they won't think twice. Then, once your evening is over, hand them a pin and tell them to start popping each balloon. They'll love the two-part surprise and your sweet sentiments will likely be the favorite part of their evening.
Breakfast in Bed
This year Valentine's Day falls on a weekend, giving you more ways than ever to make this a romantic day to remember. Start your sweetie's day off right with a delicious breakfast in bed. Set your alarm early and sneak out to cook up their favorite morning fare. Whether that be waffles and bacon, pancakes and eggs, or even huevos rancheros, make their favorite. Don't be afraid to use a little outside help. If they talk about the McDonald's McMuffin in their sleep, run to the drive thru and grab them a surprise—just make sure you re-plate to re-inject some romance back into your efforts.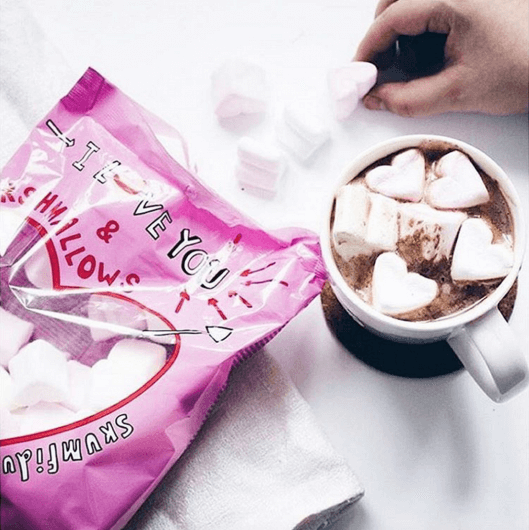 Take in Some Stars
I'm not talking about celebrities. Wrap up in blankets, set up some lawn chairs outside, and bring a bottle of wine to keep yourselves warm. Look up at the stars and listen to the sounds of nature, or put on a soft playlist of your favorite songs and play it from your phone.
Write a Bucket List
Life is meant to be lived, so get out there and live it. Following this cliché theme (hey, they're clichés because they're true!), you two should put together a bucket list for your relationship. Perhaps you want to trek to the top of the Eiffel tower together, or maybe you've both always wanted to skydive. Put your list together and hang it somewhere you will each see it daily. Being reminded of your dreams will help both of you put them into action, and take chances that may indeed come your way.