Uganda is incredibly one of a few naturally endowed African countries when it comes to tourist attractions. It is best described as the pearl of Africa for many reasons and for long, it has positioned itself as one of the best travel destination.
In 2012, it was voted by the Lonely Planet as the top country to visit and due to its diversity, this magical country rewards travel endeavours with authentic African experiences right from mountaineering adventures, primate experiences, wildlife to thrilling cultural experiences.
Besides, it also boasts of a number of water bodies, thick forests particularly the tropical rainforests hence making it travel paradise. That said, there are a million reasons but below are 5 of them why this magical landlocked country should be on your bucket list;
Home to rare mountain gorillas
With fewer than 1004 mountain gorillas that still live on earth today, Uganda offers refuge to about 480-600 of them. This represents about half the total population of these incredible and rare creatures that still thrive in the entire world.
Today, mountain gorilla trekking is undoubtedly one of the major reasons why majority of visitors flock into Uganda for a vacation. Besides the large numbers, visitors have a chance to trek these dramatic creatures in the two most splendid national parks. To trek these rare creatures while on Uganda safari, you will head off to Bwindi Impenetrable Forest National Park and Mgahinga Gorilla National Park which all straddle in the extreme southwestern part of this country.
The advantage Uganda has over the other gorilla destinations is that, more gorilla groups have been habituated and readily available for tracking and currently, there are about 17gorilla families habituated for tourism in two national parks in South Western Uganda.
In addition, it is the only destination where mountain gorilla habituation experience is done. This 4 hour gorilla watching experience is done in the semi-habituated families in the famous Bwindi Impenetrable National Park.
Gorilla trekking in Uganda is ideal throughout the year however; you have to be mindful of seasonality as each season comes with its advantages and disadvantages.Uganda experiences two wet seasons and two dry seasons with rainy season starting from March to May and October to November while the dry season begins from June to September and from December to February.
Mountain gorillas are Uganda's star attractions and a trip to this remarkable country is never complete without gorilla trekking. For any plans to Africa for a safari holiday this coming season, consider Uganda a must to include in your bucket list and you won't regret in life. Besides mountain gorillas, there are several primate species most of which include chimpanzees, black and white colobus monkeys, L'Hoest monkeys, red tailed monkeys, golden monkeys a mention but a few.
Large concentration of wildlife especially the big game
Besides forest dwellers, Uganda also refuges a number of mind blowing savanna grassland wildlife species most of which can be spotted while on game drive or launch cruise. Uganda is a home to big five game that include the African lions plus the rare tree climbing lions, African elephants, leopards, cape buffaloes, rhinos as well as crocodiles, hippos, birds that make up a total of about 1078 avifaunal species including the rare shoebill stork, African green breasted pitta, African green broadbill and others, antelope families a mention but a few.

Most of these magical wildlife species can easily be spotted in protected areas such as Queen Elizabeth National Park, Murchison Falls National Park, Kidepo Valley National Park, Semuliki Valley National Park, the Ziwa rhino sanctuary-the only area where rhinos can be tracked, Lake Mburo National Park a mention but a few.
The warm welcoming people
What is interesting about Uganda is that not only will you encounter its magical wildlife species but also you get a chance to interact with its most hospitable people. Their friendliness perhaps is a reason why most tourists have continuously flocked into this country for a vacation. Once you land into Entebbe you will be amazed by the widest smiles and joy expressed by Ugandans. They are also so grateful for their life, stability and peace and for some of you who will pay a visit to this lovely pearl of Africa, you won't miss to fall in love with it and even make as many return journeys to enjoy its hidden treasures.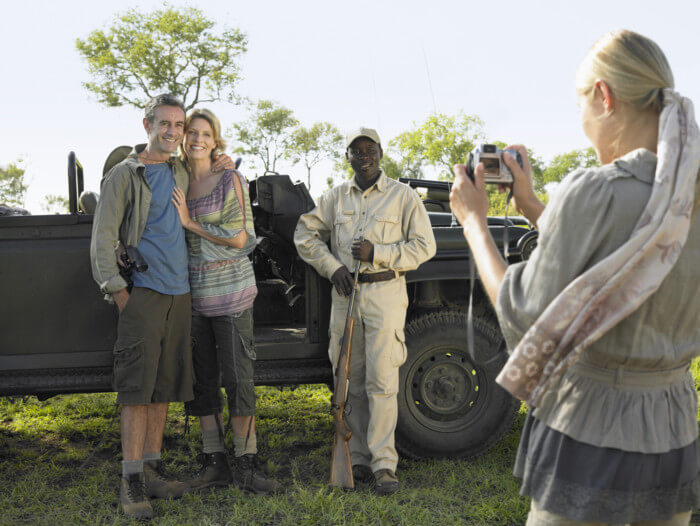 Besides, Uganda is a true melting pot of cultures with more than 30 indigenous languages all being represented by the five ethnic groups which are distributed in different parts of the country. That said, you also get a chance to enjoy the most thrilling cultural experiences and on your cultural safari in this country, do not miss to visit the Batwa community to interact and enjoy the most fascinating cultures and traditional dances, music and way of life of the Batwa pygmies who lived in the forest for more than 500000 years making them forest dwellers.
You can add Batwa cultural encounters while on gorilla safari in Bwindi National Park and Mgahinga National Park. Others include the Imbalu circumcision, Ndere cultural center, visit Kasubi tomb site and many more.
Enjoy the ideal climate and weather
Uganda boasts of its friendliest and most ideal climatic conditions hence making it all year round destination. It is strategically located just astride equator and has two rainy seasons with the longest one starting from March to May and the short one begins from October to November. The dry season on the other hand usually begins from December to February.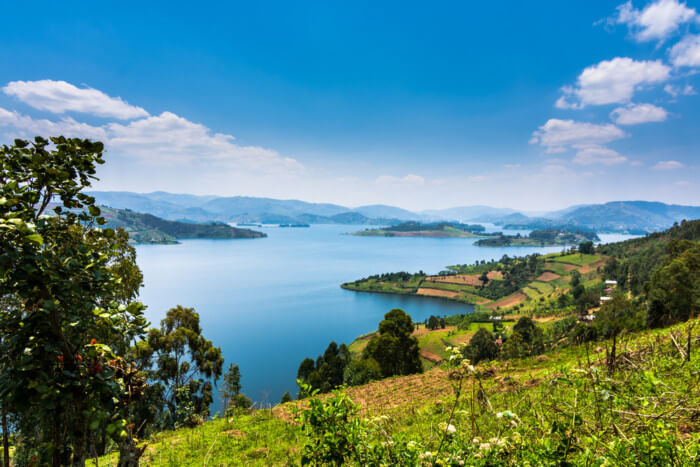 Mind boggling adventures
Uganda is truly an adventure paradise! It features a number of mountains worth exploring by hikers and most importantly, the Rwenzori Mountain range, Mount Elgon, Gahinga and others are some of the few amazing areas that make this country a true adventure haven. Besides, embark on launch cruise to along the Victoria Nile in Murchison Falls to the bottom of the falls then hike to the top and be amazed by the dramatic roar of this natural wonder, set off to Jinja-source of the Nile and a renowned adrenaline capital of East Africa and be part of the breathtaking adventure experiences such as bungee jumping, white water rafting, kayaking, boating a mention but a few.
In conclusion, Uganda is remarkably one of a few most splendid countries in Africa and the world at large that you should consider a must on your bucket list. There are a number of unique attractions that await for you to explore in this magical country that will reward you with lasting memories.