Have you ever walked into a hotel and felt like you were in a movie? That's how staying at The Viceroy Hotel in NYC felt. Except it wasn't a movie – it was a TV show.
Which TV show? MAD MEN.
Look at this place, it's basically inspired by Mad Men. It's so gorgeously luxury, quirky and hipster – you'll never want to leave. Which trust me, we didn't.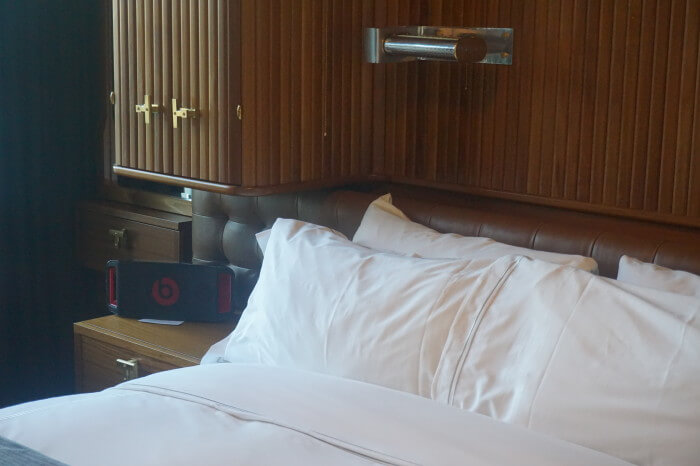 For me, it was all the little details.
The rich brown leather padding on the walls, that matched the seat by the window.
The vintage-style desk lamp overhanging the window seat.
The vintage inspired door knobs and handles.
Oh and the bathroom. Which I haven't even shown you photos of yet (just wait).
The hotel also had free WiFi, which for me is an absolute must-have.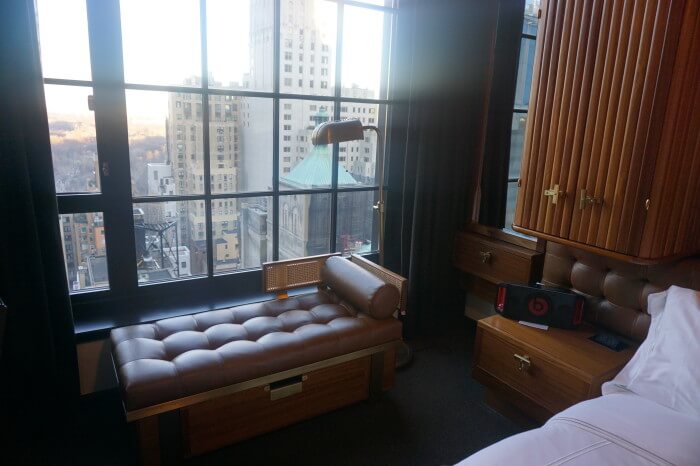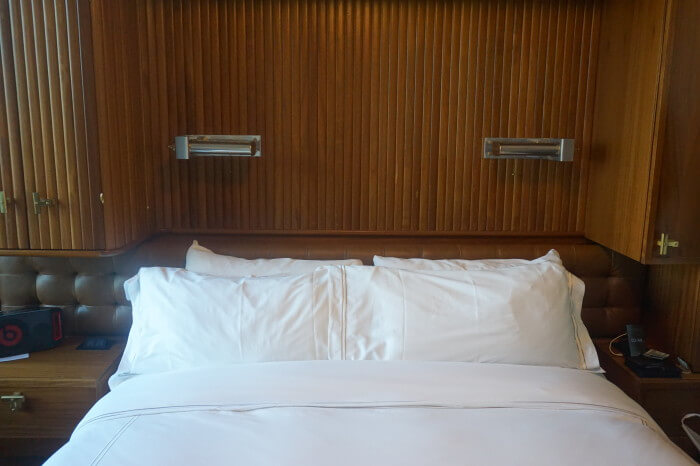 The view was pretty amazing too. Probably the best view I've ever had in New York. I can't even describe how beautiful it was waking up to this view every morning.
We were on floor 29 (I think that was 2 floors below the top floor) and central park facing – which costs a little extra – but in my opinion, worth every penny. Of course, it was winter when we visited so the park doesn't exactly look like the oasis of green it usually does  – but can imagine this view in summer time? Wow.
I loved sitting by the window and watching all the tourists in the park, so small, like tiny ants.
Read more about visiting NYC: 14 amazing dog-friendly hotels in NYC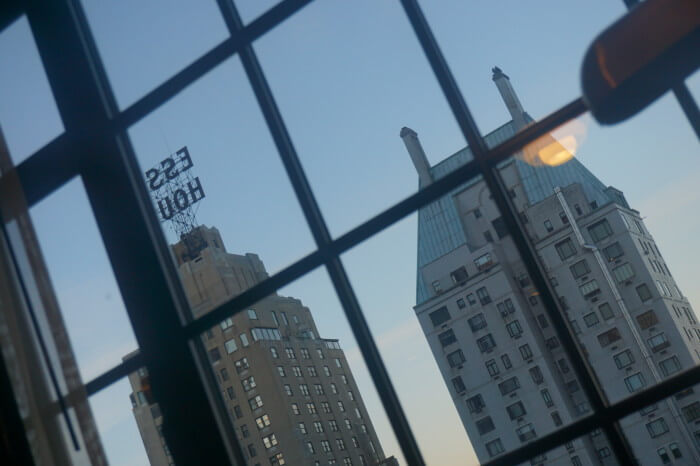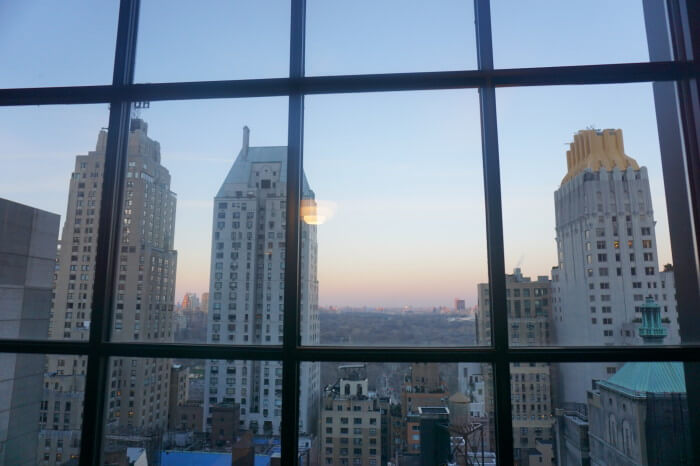 Now onto the bathroom. Be prepared it was AMAZING. It was the complete opposite of what you expect in a hotel bathroom (which I find are usually pretty plain and generic).
The bathroom in our room at the Viceroy felt like someone's home. And not your average home. More like the kind of place you'd find it Perfect Living Magazine. It had a vintage inspired sink, lovely little tiles, a ship-inspired mirror and a huge rainfall shower head.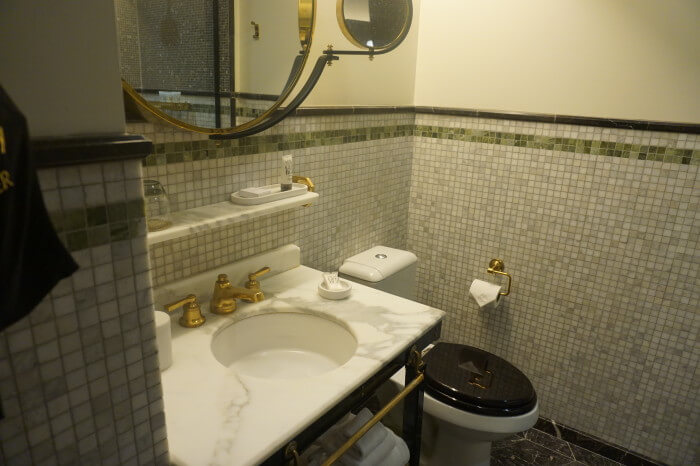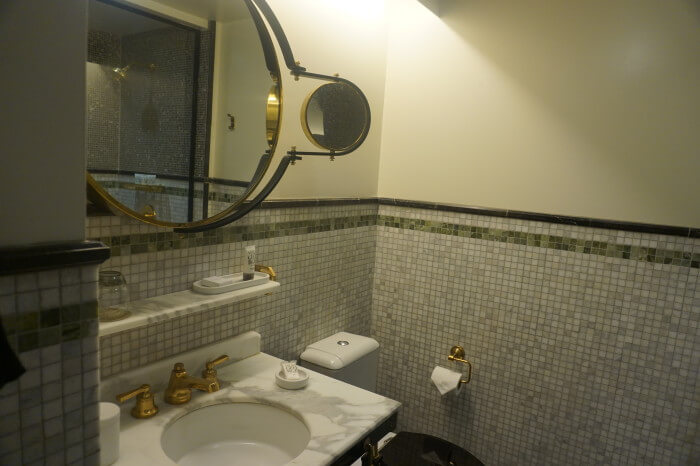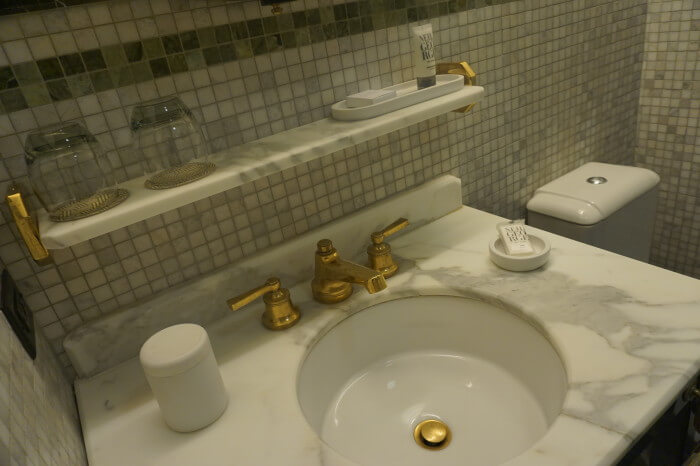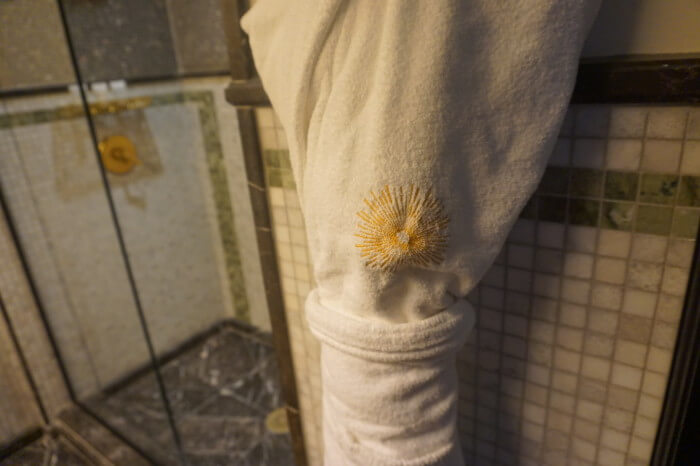 It was such a pleasure to stop there, at times I felt like I'd never want to leave. The room was small (maybe a little too small for some people) but I personally found it cosy and even more lovely because of that. It was such a beautiful hotel room to return to after a long day of sightseeing in sub freezing temperatures.
Oh and the gadgets and gizmos (of which there were plenty!) went down very well with my finance. So that's always a plus point.
I learnt from our trip to NYC, that hotels like this don't always have to be out of your budget too. I think if I was looking at photos of hotels on someone else's blog I'd assume it was out of my price range – which it isn't. If you book through websites like booking.com you can get hotels like this for great prices. This one was discounted 40% at the time of booking and was one of the cheapest 5*, luxury options in NYC. It was comparable to the price of a 3* hotel – which is awesome. 

Oh, one last thing! The hotel also had a cute little rooftop bar with amazing views! In the summer it's all open too – so that's a must-do if you're planning a trip.