If you're looking for an itinerary or guide for a road trip from Cape Cod to NYC – this schedule will hopefully help you explore and get the most out of your time on the road!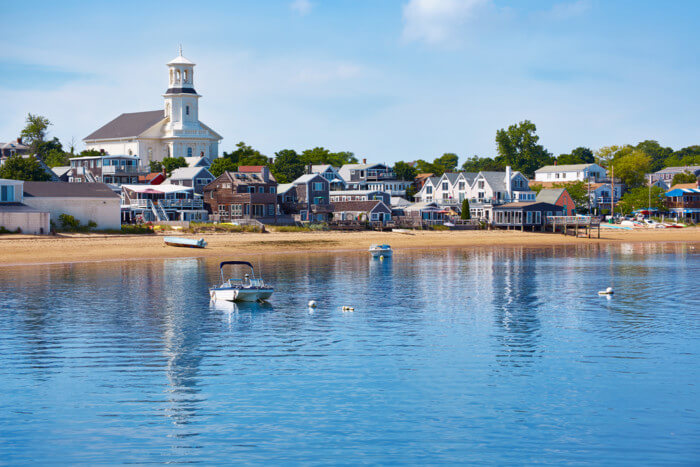 Cape cod, famous for whales, and cod, and Dawson's Creek, is a world away from the hustle and bustle of New York City. The little houses are some of New England's finest, and to a native Brit the whole place might be how you'd imagine actual England to look if you'd never been there at all (if that makes any sense). If you're planning a road trip from Cape Cod to NYC (or the opposite way round) then these are all the things you need to see and do!
Here's a little breakdown of your road trip from Cape Cod to NYC:
Total Mileage: 300 Miles. From Provincetown to NYC
Total Drive time: Approx. 6 hours (but that's with no stops, and boy have we got some stops lined up for you!)
Recommended time travelling: 2 days
No. of states: Four; Massachusetts, Rhode Island, Connecticut, New York
---
Day 1: Provincetown to Newport – 120 miles
Start out in Provincetown. Drive along the National Seashore along route 6 (route 6 will take you all the way to California through Chicago if you stay on it long enough). The whole point about this road trip is to stop wherever the mood takes you – if you see a vista that you've just got to spend a while looking at, stop the car. Get out, stretch your legs, snap a few pics for the insta.
Follow the route into Massachusetts proper, and stop for a little while at Russells Mills. It's got a gorgeous mill-pond and a herring run, and is where the paskamansett becomes Slocum's river.  Nearby there's a town called Naskatucket, with the cutest little old general store. Pick up some local postcards, with pictures of the cape, or the local wildlife (also get some american sweets for the next leg of your trip. The general store has a HUGE selection).
Route 6 will take you through Massachusetts and into Rhode Island past New Port which is where we recommend taking shelter for the night. Newport is chock-a-block with fancy mansions, so do take a walk along the seafront once you're settled in for the night to check out some of them. When we looked at the real estate prices, some are going for $39,000,000 so there's always room to pretend to be a multimillionaire looking for a seaview and 200 bedrooms.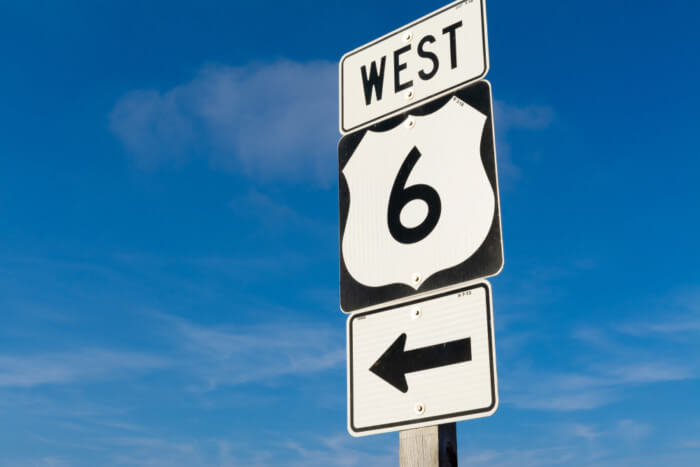 Where to stay?
We stayed at the Newport Beach Hotel, which was near the centre town and very nice for $100 a night (though we didn't pre-book we just pitched up so you might be able to get a better deal by planning more steadfastly). Budgeters will find a well appointed Motel 6 on the outskirts that looked pretty good, and those with cash to splash could stay at the Chanler at Cliff Walk, which if I had loads of money I definitely would have done!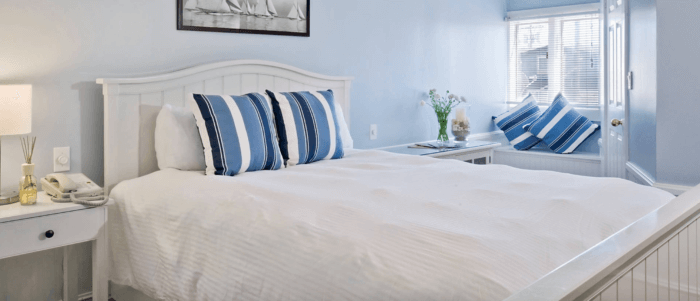 Newport has some gorgeous restaurants, and a lovely arthouse cinema too – so there's plenty to do with your evening out of the car. The best thing to do is potter about to see what takes your fancy!
---
Day 2: Newport to New York – 180 miles
Rise and shine! You've got a day ahead of you so you'd better get going! It's time for the second half of your road trip from Cape Cod to NYC!
You'll be taking the I-95 from Newport to New York, which is slightly less scenic than the 6 but definitely takes less time to cover the distance. There's loads of service stations, with things like Wendy's (worth it for the weird square burgers) and independent diners dotted along the routes, too, so keep your eyes peeled for signs. The same goes for today as yesterday – if you see something you like the look of STOP. THE. CAR. that's the whole point of driving, otherwise you'd have gotten on a plane and flown there in 30 minutes.
The stop, this time, comes in Stamford, and we would definitely recommend pausing your cape cod to NY road trip by heading to the Elm Street Diner because the food is to die for!
Stamford itself is a sweet little seaport town, and nearby Old Greenwich, which is actually on the sea, has loads to look at from a little harbour to adorable little gift shops. Take your time here, because the drive into Manhattan is hella stressful!
When you do drive into New York we would 100% recommend parking your car in Brooklyn. The big car parks are super reasonably priced, and can go for $20 a day if you book in advance. When you get there take FDR Drive down the east side of the island, and cross the Brooklyn bridge. It's iconic, it's one hell of a drive, and from there you can get into Manhattan, or Chill in Brooklyn without too much hassle!
And that's your road trip from Cape Cod to NYC complete!