Looking for a list of romantic things to do in Orlando?
Not everyone is heading to Orlando for the theme parks, and even if you are (nothing wrong with that after all!) you may want to break up the rollercoasters with some romantic things to do in Orlando too.
Here's a list of some date-worthy things to do in the city, whether you're after a little bit of romance (or a lot!) there's something for everyone on this list.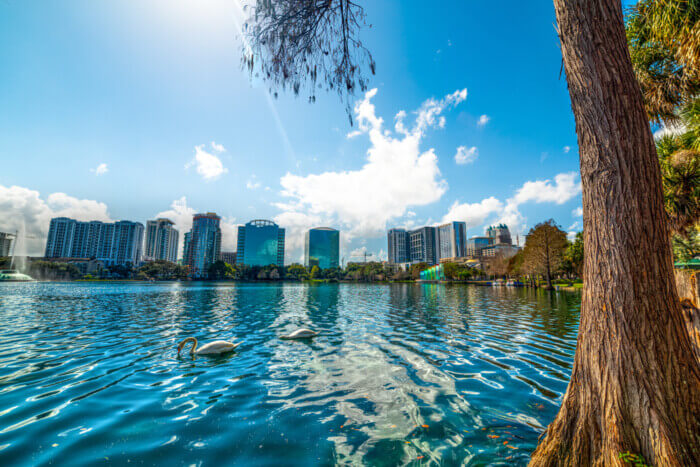 Leu Gardens
If you want some fresh air and the wind in your hair, then Leu Gardens is a great choice.
These romantic botanical gardens are made up of 50-acres of beautiful gardens, so you can do all the exploring you have time for.
If you fancy visiting at night though, Leu Gardens hosts one of Orlando's favourite date nights, an outdoor cinema / screening!
Once a month a different romantic movie is picked and you can head there, pick a spot and enjoy some alfresco movie watching.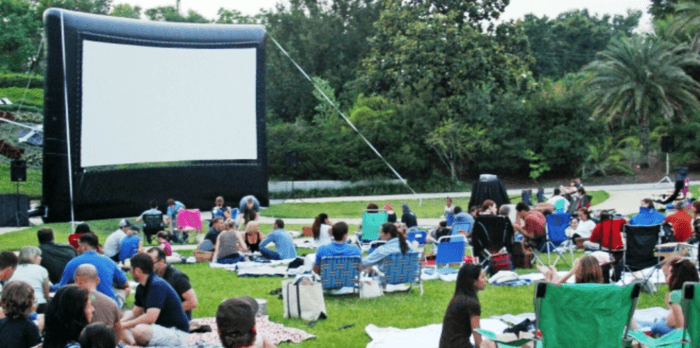 Image credit: www.leugardens.org
Bosendorfer Lounge
Of course we had to include some cocktails on our 'romantic things to do in Orlando' list. If you fancy a romantic night of cocktails and drinks in a sophisticated and sultry setting, then Bosendorfer Lounge is the perfect setting.
There is even live jazz on the weekends, perfect from some romantic dancing and pulling someone a little closer.
Crealde School of Art 
Have you ever seen the movie Ghost? You know the ever-so romantic scene where they're making pottery and it all gets a bit messy and a bit steamy?
Well if you fancy recreating one of Hollywood's most romantic moments, then taking one of Crealde's specialist pottery courses might be ideal for you and your partner.
It's a great change to the hustle and bustle of the theme parks, so a perfect activity to indulge in if you need a little most romance and a little less exhaustion!
Hillstone Steak House
For some, a good meal in the perfect setting is one of the ultimate romantic things to do in Orlando.
We've picked Hillstone Steak House as our romantic restaurant of choice, it's perched on the shores of Lake Killarney, and serves up delicious and perfect meaty goodness.
It's definitely worth the drive, and we promise it'll impress your other half.
The Ritz Carlton Spa
Everybody loves a spa day, and there's nothing quite so romantic as enjoying a glass or two of champagne before indulging in a couples treatment together, and unwinding all your worries and stresses.
The Ritz Carlton Spa is phenomenal and you'll be treated like royalty. A perfect choice for your romantic afternoon in Orlando.
Lake Lily Farmers Market
For a laid back afternoon that is enjoyable, romantic and totally low-key, you can't beat a farmers market – especially this one near Lake Lily.
Chocolate Making at the East End Market
The East End Market is a super fun day out on it's own, but if you want to add a little bit of romance into the mix, you can't beat on of their cookery classes.
For our list of romantic things to do in Orlando, we've chosen Chocolate making (because chocolate is everyone's favourite, right!?)…. but you could choose whatever course tickled your fancy, they have loads to choose from.
Rent a paddle boat on Lake Eola
If you like your romance on the cheesy side, then you have to hire a swan boat from Lake Eola and have a paddle around on a sunny day. It's cheesy and a little bit corny – but it's oh so fun and you'll have a great time!