For decades, people have been taking road trip with RVs and traversing some of the greatest routes that the world has to offer.
Regardless of whether or not you have actually stepped foot into an RV before, you can't deny that there's something about taking a small room with you on the road that's just very appealing and …adventurous!
If you've decided to rely on an RV Rental to get you through your trip, you must be excited to actually start the journey ahead of you.
But are you ready for it? Here are our top RV rental tips, which you should check out.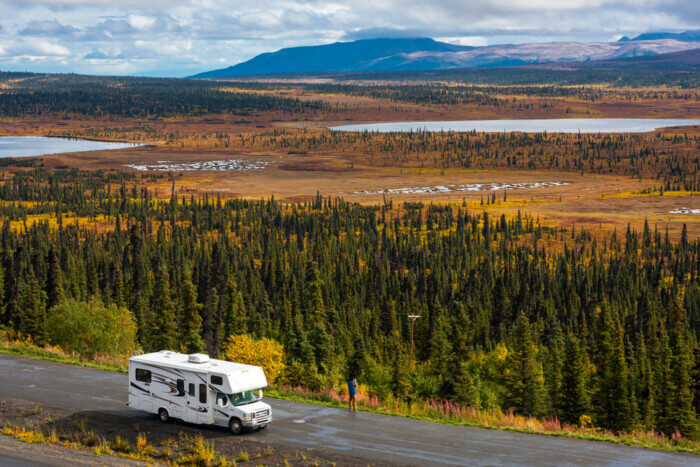 Preparation is key
The key to success when it comes to renting an RV is to actually prepare ahead of time. 
Making sure you have everything you need for the trip is just as important as getting those wheels ready for the road. When we talk about preparation, we are referring to the things necessary to have a smooth journey.
First and foremost, you should plan an itinerary so that you know exactly where you're going. This should also include the locations where you will be parking, as RV parking can be a little tricky if you decide to just wing it.
Get the RV you need
You might be mesmerized by a really cool looking RV that has all the facilities and features you could ever dream for, but is it really necessary?
Depending on how long your trip is and how many people are coming with you, getting a high end RV might not be the best move for your finances.
Keep this in mind as you choose an RV, as there are different types available, which can cater to different kind of trips.
Not all RVs come with the same features and even physical build, so you should definitely research which is the best one for what you're planning currently.
Always look for a deal
You should never accept a price just because you are told that it's the only one you'll get. Make sure to check the market for all the RV rental options and then start planning your strategy.
If you find a cheaper offer, try to go to a competitor and suggest that they give you a discount. It's a really efficient way of getting some really nice discounts.
Telling them that they'll lose your business altogether unless they meet you halfway is bound to help them reconsider that "no discount" policy of theirs.
Make sure you like your road mates
If you are going to share the RV with a bunch of other people during a long period of time, make sure that you actually like them, because it can be really hard to be around other people in tight spaces.
Sooner or later, it will become way too hard to keep grudges or tempers under control, and that just spells disaster for the entire trip.
Therefore, do everything you can to ensure that you will travel with people you like or at the very least, tolerate.