After years of travelling, I've found that you can save money, effort and time by using a few simple tips and tricks.
Tiny little changes you can make, clubs you can join – etc, can help you get more for your money, and upgrade your whole travel experience for next to nothing.
I always think of it as kind of a challenge. Let's see how much cash we can save in one part of the holiday (through using these tips and tricks) that we can then spend somewhere else – to give us a truly memorable, awesome experience.
It's just way to easy to book a package deal, ending up in an average 3* hotel, with a less than average inclusive-breakfast (which you paid extra for, but that you didn't even eat) on an expensive airline (and no ones really cares what airlines they're on anyway).
You also end up eating in all the wrong restaurants right near all the tourist traps – and spending twice the money you should.
So you've spent the money, yes. You've spent loads of it.
But in all the wrong places.
By re-jigging your spending habits, you can spend the same amount of money (or less) and get so much more for it. That's what I'll try and go through in this post. I hope it helps! Leave you own little handy tips in the comments!
Tip 1: Join a rewards scheme
This is the easiest thing to do, and should be the first thing you prioritise!
Joining a rewards club, or collecting air miles (etc) is one of those things that will eventually pay off big time.
One scheme I recently got introduced to was the new Bonus+ programme from eBookers. eBookers are a massive brand (reliable and trustworthy – which is always important to me) and this new scheme means the more you book with them – the more you get.
Why is this good? Well, eBookers have loads of bookable things on their sites, it's not just hotels – it's flights, cruises, cars, insurance… all of that stuff you might need if going away. All of which you can then get reward points for.
The rewards are cash bonuses (so to speak), so think of it this way… If you're booking 2 long haul flights for you and your partner, you'll earn cash-back rewards from eBookers that will then appear in your account a few seconds later.
That cash (which you earned through the rewards programme) can then be used to pay for the hotel you'll be booking minutes later! Customers on each tier can earn 3% on hotel bookings, 2% on packaged trips and 1% on flight bookings.
It's a no brainer – and why wouldn't you join?
Tip 2: Do your research with airlines, and airports
Sometimes, flying into a smaller or lesser known airport can be way way cheaper. For example, in NYC – flights into JFK are usually the more pricier ones.
If you fly into La Guardia or Newark with the smaller airlines, you can often get much cheaper fares, because the routes are lesser known.
Same goes for other countries and cities – in London it's often cheaper to fly to Europe from one of the smaller airports such as Gatwick or Luton – because it's primarily budget airlines operating there.
At Heathrow it's mainly national airlines – so the prices go up. Monica from The Travel Hack has written a few more tips here.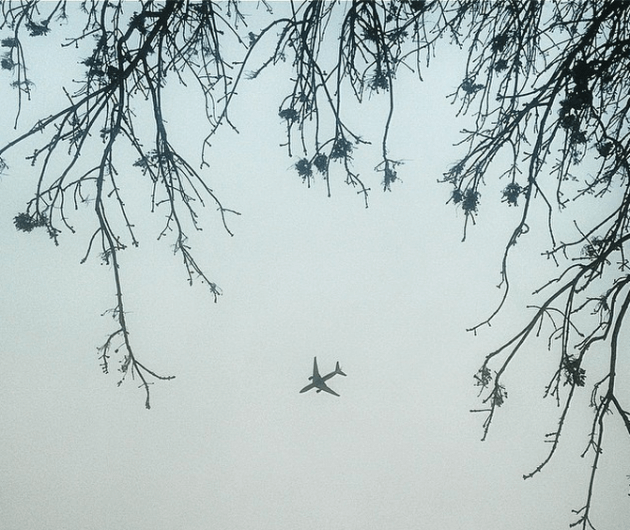 Tip 3: Choose smaller airlines, and you can fly business class for cheap! 
Sometimes a business class flight on a smaller airline, or on a less direct route can be the same price as an economy seat on a direct or well-known airline.
For example – Middle Eastern airline Qatar airways flies to Australia on a pretty good route but as they're a much smaller airline than bigger fleets like Emirates, Qantas or Singapore Airlines they often get over looked.
However, their business class flights are REALLY affordable to Oz and cost in the same region as as an Economy flight would on Emirates.
If the airline you ride with doesn't matter so much, and you're not collecting miles – I'd always recommend looking out for smaller airlines like this that you can hop on board with. You might even be able to treat yourself with an upgrade.
Another example is when Pad and I visited Las Vegas last year. On the way back we opted for an in-direct route home (it worked out at 3 extra hours) via Los Angeles.
Our indirect Premium Economy flight tickets (and it was amazing, read my review here) cost us the same amount as what the direct flights would have cost in economy. And premium economy was so much better.
Tip 4: Don't waste money on stupid mistakes
By this, I mean, don't get fooled into taking a private driver at the airport – when you could book an Uber car for half the price.
Don't eat at big tourist chains that charge you through the roof for below average food – instead find local favourites and eat a little way from the tourist attractions.
You could have an amazing 3 course meal at a small local restaurant for what it would cost you in a big chain-restaurant for one lousy main meal.
Your choice of course, but I know which I'd prefer!