In a word – Yes. It definitely is.
I've been to the zoo on previous visits to Singapore – when I was little and loved it. But on this trip with Pad I hadn't really ear-marked time for it – because we'd already been to plenty of zoos in Oz and NZ, and really, one zoo is the same as the next. Except that's where I'm wrong – Singapore Zoo isn't the same as others – far from. It is miles better – so I'm glad we did actually make time for it and head down there for the morning to look around.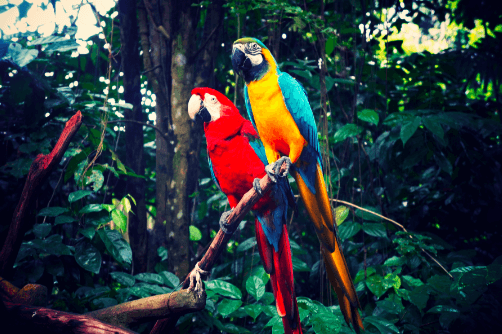 What's the main difference between Singapore Zoo and other ones? Probably the fact that Singapore doesn't feel like a "zoo". The animals aren't kept in cages or behind a big glass wall – you're pretty much as close to them as you'll ever be able to be – and there's usually nothing but a cleverly placed moat or lake between you. Whilst sometimes visiting a zoo can make me feel a bit sad for the animals – in Singapore I don't feel that way. They look to have nice environments, big enclosures and plenty of space (and it's really nicely done-up space) to roam around in.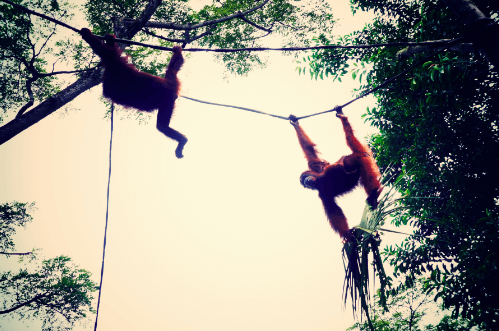 The biggest example of that is actually the monkeys who literally are free to just swing up around you. There is a part of zoo when you're just walking around, and suddenly you realise there are about 9/10 big monkeys swinging about 6ft above your head. It's lovely. It feels natural. It's nice to see the animals moving around instead of just being cooped up inside some glass cage.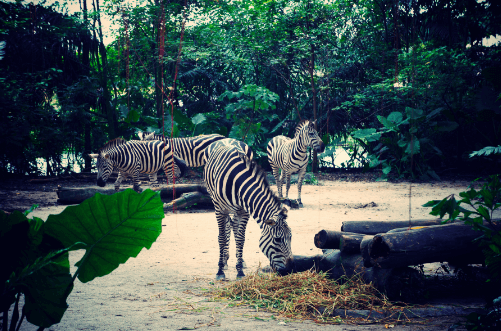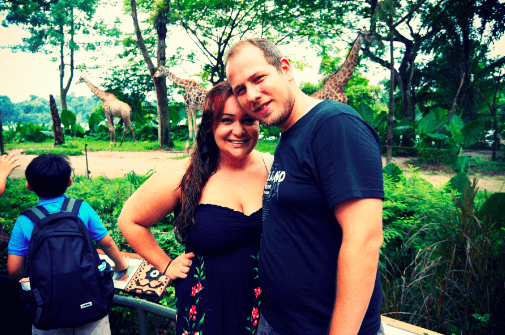 So is it worth the hype? Yes.
Worth the money? Yes (the zoo is actually pretty cheap compared to other zoos in the UK and US).
The only negative is the temperature. Singapore is a very hot place (at the best of times) and walking around outside all day in that kind of heat and humidity can be very tiring and hard work. Take a portable fan if you have one – and don't be ashamed to pay for the little shuttle service they have in the zoo. It means you can hop on and off and save yourself the job of walking. The zoo is an awfully big place – so we found it a blessing in the heat.