When it comes to getting together with your best girlfriends, a girls trip is ALWAYS a great idea! Sure you can always meet up and grab lunch together or link up for for a play date with the kids, but when it comes to a girls trip, you know you're guaranteed a good time! The great thing about these girls trips is that no matter what's going on in your life, it's nothing that a good ole' girls trip can't cure!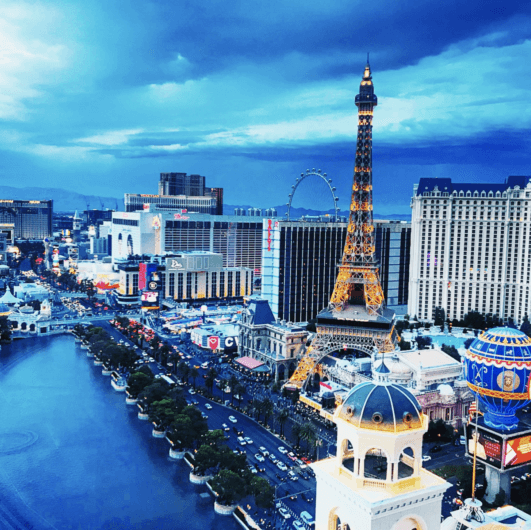 Vegas gives you the freedom (and the excuse) to break free from the normal life you have and become a totally different person, even if it's only for the weekend! In fact, the Huffington Post states that a break from the rigors of everyday life is why every woman needs a girls trip.
Just for the fun of the weekend, maybe you're visiting Vegas because you're in between shoots for the big movie you're starring in, or maybe you'll go to the spa as a brunette and leave as a blonde… either way, Vegas will be able to mark all the boxes on your checklist of fun!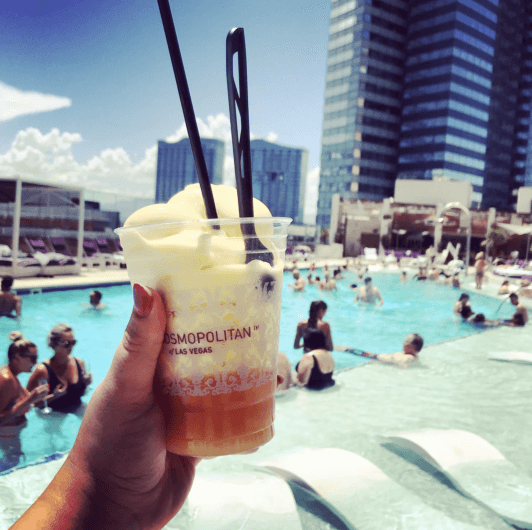 Who Will You Be on Your Girls Trip?
Come on, as part of the "girl code" everyone knows that you don't go to Vegas as your regular "Claire Miller" self… you and your friends have to figure out your "Vegas names!" In Vegas, you need to have extravagant names like Naomi, Liz, or Symone. That's the fun part about it! After a few drinks in, you tend to forget your new names upon meeting new people!
Girls Trip Categories
To add to the "who" of your girls trip, you will also want to establish the type of girls trip it will be. Typically, depending on the needs of the ladies on the trip, a girls trip usually falls into three categories:
The Relaxing Trip– This is a trip where you and your girlfriends have endured the rigors of work life and family life and you just need a peaceful weekend to yourself. This type of girls trip usually is primarily made up of spa trips and packages… and lots of wine.
The Beach-Like Trip– This is a girls trip where everyone spends most of their time poolside. Whether they're reading a book or enjoying a stiff cocktail with the cute little umbrella it, the pool is where you'll find these ladies.
Party Till the Break of Dawn Trip– This is the most popular out of all the girls trip categories. This type of girls trip will be so jam-packed with fun and mischief that you'll be needing a vacation from your vacation! But it's totally worth it!
Now, with all that being said, who said your girls trip can't have all of those categories combined? You shouldn't have to sacrifice one Vegas activity for another… this is the trip where you can have your cake and eat it too! Check out these Vegas hot spots that will give you and your girls a little bit of this and a little bit of that to make your girls trip one for the books!
Pool Party: Wet Republic Las Vegas
To enjoy the luxuries of daytime entertainment in Vegas, you and your girlfriends have to experience the pool parties at Wet Republic Las Vegas! Located in the MGM Grand Hotel, Wet Republic is the epitome of Vegas day life. Essentially, it gives you the best of both worlds, combining the electrifying energy of Vegas nightclubs with the "go with the flow" vibes of a pool party.
To truly experience Wet Republic and party like the true divas that you are, you want to make sure to get on Wet Republic's guest list. Once on this guest list, you have access to several different pools and spas, pop bottles with poolside bottle service, daybeds and cabanas, and can jam to some of your favorite chart-topping hits played by famous DJs! You and your lady gang absolutely CANNOT leave Vegas without getting wet at Wet Republic's epic pool parties!
Shopping in Vegas: Retail Therapy
The Shops at Crystals: Located in the heart of the strip, The Shops at Crystals is a collection of high-end stores that some consider as the Rodeo Drive of Las Vegas! For a shopping experience of pure opulence, The Shops at Crystals showcases a 14,000 square foot Louis Vuitton outlet, along with Gucci, Prad, Tom Ford, and Dolce and Gabbana! This architectural shopping masterpiece is sure to not disappoint, and will meet any shopping need you have!
The Nightlife: Hakkasan Nightclub
Have you ever had one of those "about last night" moments? Well, Las Vegas practically invented the whole theory behind it! Hakkasan has parties with celebrity Lil Jon called About Last Night! This rap superstar hosts the party that you don't want to miss! Essentially, it's the party that you and your girlfriends will wake up the next morning talking about… and that's just one of the many experiences at this star-studded nightclub! For the ultimate Vegas nightlife experience, make sure your girls trip stops at Hakkasan Nightclub!