---
Are you looking for info on where to stay in Rome, and how to find the best accommodation?
---
Where to stay in Rome…. It's a question you're probably asking yourself a lot if you're currently planning a trip there!
If, like us, you've been dreaming of living your Lizzie Maguire fantasy, whizzing through the streets of Rome on a Vespa and being mistaken for an Italian pop star, then you've been planning your trip to Rome since 2003. Don't worry, it'll live up to expectations! But before you start planning anything else…. One of the most important things about booking your trip to Rome is finding the right place to say, and that includes where to stay in Rome.
Luckily we went and checked them out for you and we've got five top recommendations for you! 
---
Where to stay in Rome for first time visitors
---
If you're wondering where to stay in Rome for first time visitors, the Historic Centre is my recommendation. In terms of getting to see the most Rome-y bits of Rome you really can't go wrong with staying in Rome's historic centre. It's beautiful, quintessentially Roman, and perfectly located for getting anywhere.
With it's higgldey-piggledy historic lanes are countless amazing pizzerias, cafes, restaurants, and bars. You'll find tiny little jewellers shops nestled between minuscule coffee shops, and a pizza places selling the most incredible pizzas to make your mouth water (and make it so that you'll never want to eat ANYTHING ELSE ever again). This part of Rome is busy (so expect crowds) but it's in the heart of everything, so a perfect choice for first-time visitors. 
Hotel recommendation: The 47 hotel is a gorgeous boutique hotel, with stunning balconies and views of Rome's historic architecture.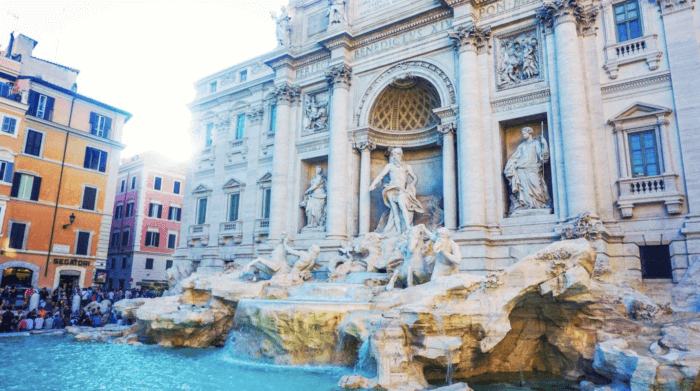 ---
Where to stay in Rome for the safety conscious
---
Rome is actually a super safe city, and there aren't really any no-go areas in the city centre itself. The historic centre above would be a good choice if you're feeling safety conscious, as it' walking distance to most sights and attractions, which means you don't need to worry about getting taxis or public transport too much.
However, if you're looking for a quieter part of town, we'd highly recommend Prati. It's super well connected on the metro, convenient for the Vatican, has loads of gorgeous restaurants and some pretty sweet hotels you can check out. 
Hotel recommendation: Hotel Della Conciliazione is beautiful, slap bang in the middle of the area and has an excellent breakfast.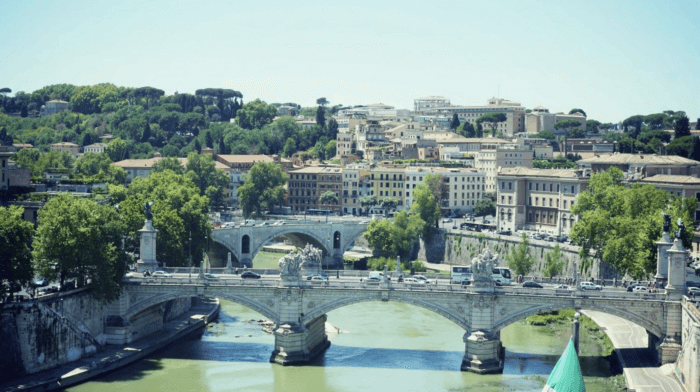 ---
Where to stay in Rome for the romantics
---
If you're wondering where to stay in Rome for couples or romantics, then Aventine Hill, with its soaring hills, breathtaking views, is a really beautiful  choice. The Art Nouveau villas make this is the area for a romantic break away, or even a honeymoon.  It's tucked away from the main tourist traps, and isn't too hotel heavy, but in a way that makes it feel as though you've headed to a remote Italian town, rather than the bustling city of Rome.
With Aventine Hill, you're close enough to see all the sights and sounds of the city, but you can retreat back from some peace and quiet in the evening if you want to. 
Hotel recommendation: Hotel Aventino is a beautiful hotel with a bar, a stunning garden, and free WiFi and breakfast.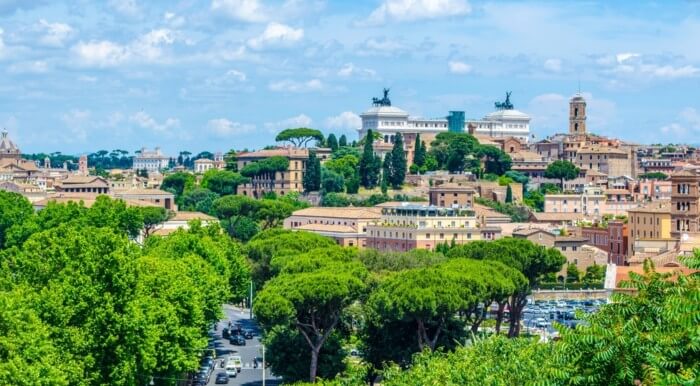 ---
Where to stay in Rome for foodies
---
If you're a foodie, you're always on the hunt for great food – and you might even choose your hotel based on the restaurants and cafes around it! I know for me and my husband, we definitely fall into this category. SO I had a think about where we woulld want to stay in Rome to take advantage of all the glorious Italian food!
In terms of where to stay in Rome for foodies, Testaccio is perfect for food lovers (click here for a great food tour you can take of the area!). If, when you thought of Rome you saw colourful lanes overflowing with family owned trattorias and boisterous pizzerias, you cannot go wrong with Testaccio. This area is the spiritual home of Rome's world renowned nose to tail cuisine, and you'll find some excellent traditional trattorias sandwiched in between Michelin starred restaurants.
Hotel recommendation: Althea Inn is a beautiful hotel with a stunning roof terrace, slap bang in the middle of Testaccio.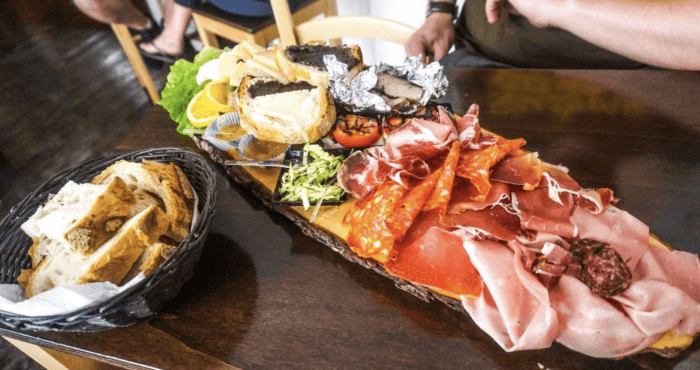 ---
Where to stay in Rome for culture nerds
---
Let's face it, Rome is all about its history and culture – there's so much history here that the challenge is actually finding something new or modern! Everything is seeped with history and the city feels like stepping back in time.
Pretty much anywhere you stay is going to be brimming with stories and beautiful architecture, but pretty near the top of our list for this is Monti. It used to be the ancient city's red light district, but now it's anything but (times have changed for the better!). Here you'll find loads of information about Ancient Rome in the national museum, the Basilica of Santa Maria Maggiore, and the opulent Domus Aurea. Just southwest of here is also the residential neighbourhood Celio, at the heart of which stands the iconic colosseum. It's a great place to base yourself if you're looking to feel at the heart of Rome's culture and history. 
Hotel recommendation: Monti Palace is yet another hotel with an amazing roof terrace, they also do a cracking free breakfast.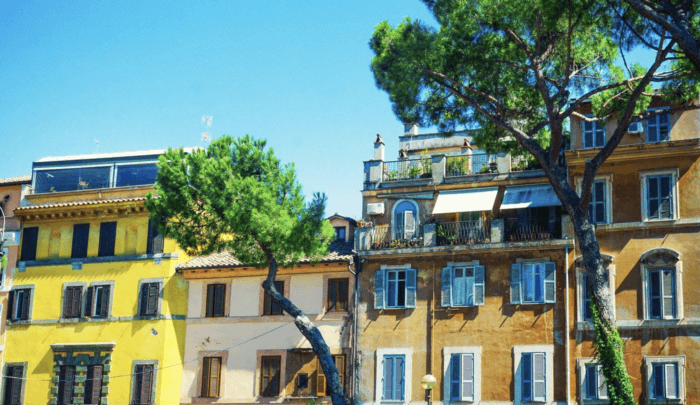 ---
Where to stay in Rome for the party goers
---
If you're looking to have a lively holiday, you might be wondering where to stay in Rome for nightlife and partying. For quintessential Roman nightlife, with bars spilling out onto the pavements and aperitivo in abundance, look no further than the iconic Trastevere.
This neighbourhood boasts the best nightlife in Rome, and also has some beautiful sights to soak up in the day time, such as the botanical gardens and the gianicolo. Come for tiny streets and a lively atmosphere. So if partying is your priority and you want to sample Rome's famous nightlife, then this is the place to stay for you. 
Hotel recommendation: Relais Le Clarisse a Travestere is an informal guesthouse set in a building dating from 1122, less than a minutes walk from a metro station, and right in the middle of the action.
---
I hope this guide of where to stay in Rome has been helpful! If you have any other suggestions to add to the list, let me know in the comments. Or, if you have any questions or help – let me know and I'll do my best! At the end of the day don't worry too much about choosing where to stay in Rome – it's an incredible city and you'll have an amazing time no matter where you're based!
---