While daydreaming about places to visit the other day, Switzerland suddenly popped into my head. It kind of reminds me a little of New Zealand (the lakes and mountains) and yet it's a LOT closer (a 4 hour flight, instead of a 24 hour flight!).
This little (famously neutral) country tucked away between France, Germany and Italy is home to some truly spectacular natural scenery, as well as the vibrant cities of Geneva and Zürich.
Image credit: Kosala Bandara
And yet somehow, Switzerland is not typically one of the countries that comes to mind when planning a trip. It has caught my attention though and considering it is officially the happiest place on Earth (with Britain at No. 21), a little trip sounds quite enticing. Besides, anywhere that we have to thank for the creation of beautiful Rolex watches like these and tasty cheese must be worth a visit, right? I have found myself daydreaming about cheese fondue and chocolate more recently, so here is a list of things to do in Switzerland.
Climb the Matterhorn
As one of the world's most famous and historical mountains, the Matterhorn is the mountain of mountains. It is an almost perfect pyramid that reaches 4,478 metres above sea level. Located in the Swiss Alps, trekking around this mountain takes you in and out of two countries, the second being Italy. Of course, a sight this tremendous deserves to be done properly, so is perhaps worth a trip in its own right.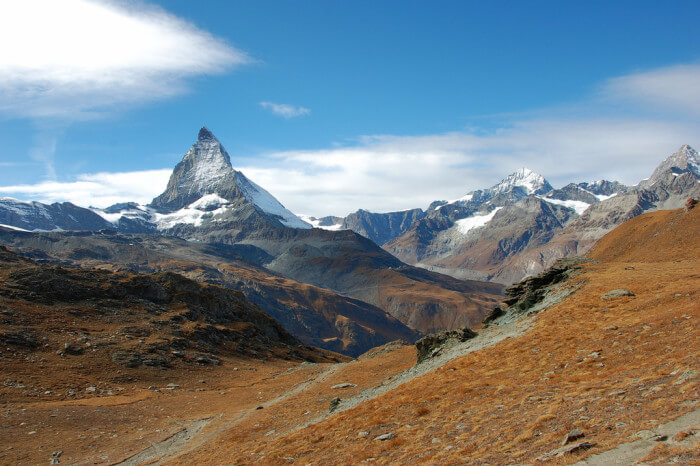 Image credit: Noel Reynolds
Walk the shores of Lake Geneva
Next to one of the most impressive mountains, Switzerland also has one of the largest lakes in Europe. There are any number of activities to partake in, like boating, paddle boarding, jet skiing and hiking. Or, if you prefer, enjoy relaxing on the beaches, sit by a fire pit or enjoy a stay in one of the nearby chalets for probably the most romantic getaway you've had in a long time.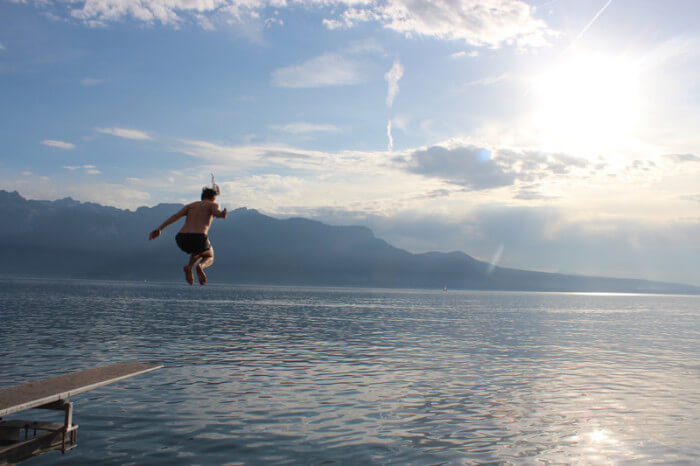 Image credit: Tobias Neuhold
Travel in style
And speaking of romance… how about an old fashioned train journey through the panoramic Swiss scenery. The GoldenPass Line travels through the vineyards and mountains and turns travelling into a real experience. Similarly, the Bernina Express traverses the Alps as one of the highest-altitude rail routes in Europe.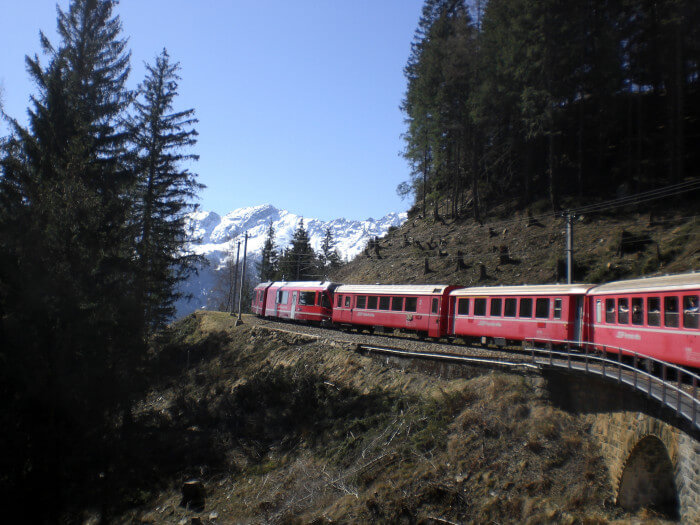 Image credit: Shearings
Explore the urban areas
After all this nature, any city lover will likely be craving some tall buildings and loud noises. The biggest city in Switzerland is Zürich and with its population of close to 400,000, you probably won't find quite the big city buzz you had imagined if you're from somewhere like London, but what you will find is a vibrant and charming city with winding lanes and an interesting mix of old and new. Another city that drew my attention was Geneva. It is known for being sleek, slick and cosmopolitan (after all, it is one of Europe's priciest cities) but with a bit of the urban grittiness you would expect from a modern city. Plenty of bars and restaurants to dig into one of those famous Swiss cheese fondues, or try chocolate that rivals that of Belgium.
Image credit: Metro Centric