Looking for the ultimate guide to climbing in Clear Creek Canyon? If so, keep reading!
Clear Creek Canyon is one of the most popular after-work and weekend crags amongst the Denver and Boulder climbing communities. With route development constantly occurring, the area is only set to become more popular with locals and travellers alike. 
However, you may be wondering just what you'll need for an afternoon in Clear Creek Canyon Park. With high quality routes constantly appearing that suit a variety of skill levels, you may find yourself unsure of how to plan for your trip down to the canyon. So, to make life slightly easier for you avid climbers, we've put together a short guide to climbing in Clear Creek Canyon that should help to get you started. 
With information on where to park, how to get there and information on some key crag highlights, you should have enough solid information with which to plan a killer trip! 
Read more Colorado travel tips: The top 12 places to visit in Colorado in the summer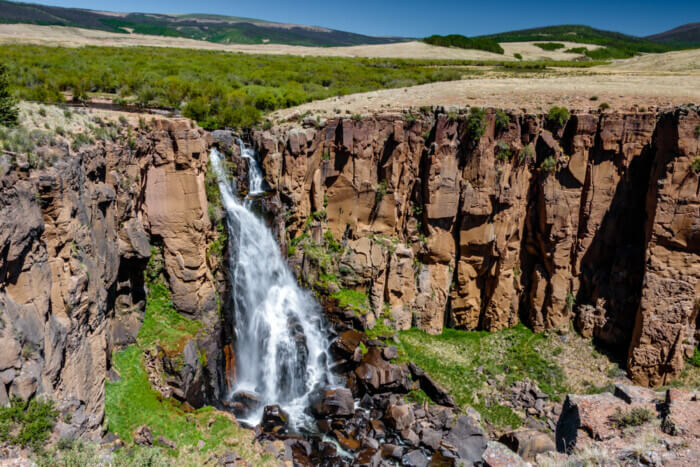 ---
Where is Clear Creek Canyon?
---
Clear Creek Canyon in Golden is located approximately 40 minutes from Boulder. Though the rock climbing here isn't quite as established as the climbing available at Boulder Canyon, there's so much variety at Clear Creek Canyon that it's certainly worth the trip.
The rock seen at Clear Creek Canyon is mostly gneiss, sandy granite, and schist, and all these rock types are solid. So, novice climbers needn't worry too much about safety when planning their next climb.
With a variety of climbing routes, climbers certainly won't tire of the sheer number of crags available here. If you're a beginner, we highly recommend staying away from the upper canyon, as the climbs get progressively more difficult as you head up.
---
Who should climb at Clear Creek Canyon?
---
One of the first things that we thought we'd cover in our guide to climbing in Clear Creek Canyon is the burning question: 'who would enjoy climbing here?'.
Climbing at Clear Creek Canyon is technically for climbers of all abilities, check out this post for the best trails in Clear Creek Canyon Park, but we'd recommend that beginners don't visit. As some of the pitches are particularly tough, Clear Creek Canyon is best suited to climbers that are of intermediate and advanced levels. 
We highly recommend checking out the difficulty levels of crags prior to visiting, as the difficulty level tends to vary quite significantly between pitches. So, whilst you may be able to handle certain climbs, you may not be suited for the one that's not too far away!
Read more Colorado travel tips: Top 10 places for free camping in Colorado
---
Why is Clear Creek Canyon popular?
---
Clear Creek Canyon is popular amongst climbers not only because it's a great site, but because it tends to be slightly less crowded than Boulder's equivalent climbing grounds! So, if you don't fancy battling it out for a spot in Boulder, the Clear Creek Canyon is an excellent alternative.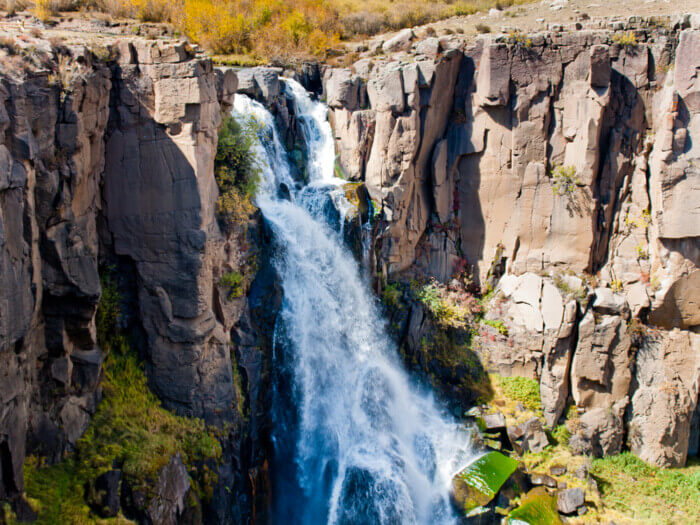 ---
How do I reach Clear Creek Canyon?
---
Now, if you've never visited Clear Creek Canyon before, then we highly recommend referring closely to this section of our guide to climbing in Clear Creek Canyon before setting off.
If you're driving from Boulder, then the best way to reach Clear Creek Canyon is to take CO Highway 93 straight south into Golden. From here, you'll want to head west on US 6 into Clear Creek Canyon. 
Alternatively, if you're heading in from Denver then you'll want to head out on 6th Avenue and exit into Golden. From here, you'll want to turn left on US Highway 6 into Clear Creek Canyon.
Read more USA travel tips: The best family vacation destinations in the USA
---
Parking at Clear Creek Canyon
---
There are two main parking areas that we recommend using if you're visiting Clear Creek Canyon.
There is a dirt parking lot at the Gateway of Clear Creek Canyon Park off US Highway 6, near the intersection of Highway 58 and Highway 93.
There is also a parking lot east of Tunnel 1 and the Oxbow area should you wish to use this parking area.
Be aware that parking here is quite limited, so if you're travelling with friends it's worth carpooling into the area to save on parking! Also, climbers should be aware that there are several no parking signs located around the area. These signs are enforced for safety reasons, so please be sure not to put yourself at risk for the sake of a parking spot.
There's the story of a climber who returned after a hard day's work to discover his car completely crushed by rockfall! So, we obviously don't recommend parking where you shouldn't at Clear Creek Canyon for obvious reasons…
---
Climbing Highlights at Clear Creek Canyon
---
There are absolutely loads of climbs available at Clear Creek Canyon, so it would be impossible to cover them all in one place. However, we highly recommend checking out the Mountain Project website for full details of each climbs.
To get you started though, we thought we'd outline a few of the crag highlights that are on offer at Clear Creek Canyon!
Lookout Mountain
Lookout Mountain is a very popular crag as it's a moderate climb and has great toprope access. Although most routes are guarded by a small roof towards their top, this means that most climbs have a challenging finish.
On Lookout Mountain, you have six toprope anchors, so it's extremely easy to set up here even for moderate climbers. To reach this trail, we recommend heading southeast on US Highway 6 for a mile and then turning right onto 19th Street. From here, you'll reach Lookout Mountain Road where you can begin your climb.
Read more USA travel tips: The top 14 best all-inclusive resorts in the USA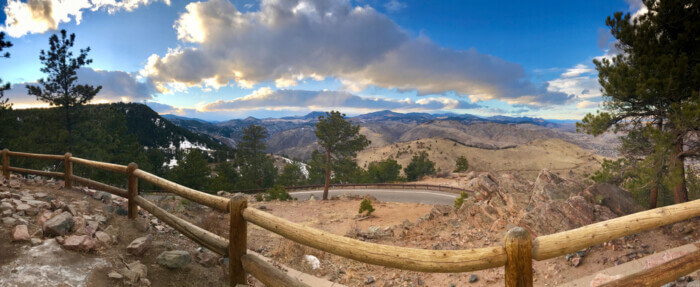 Crimson Tide Wall
If you're looking for some peace and quiet on the rocks, then the Crimson Tide Wall should be your first port of call. This is a short west-facing slab and is easily accessible for moderate climbers.
To get to this climb, drive a few hundred yards west of the parking area for Lookout Mountain, and you'll find a faint trail that leads you downhill to this climb.
Lovers Leap
If you're after scenic views and seclusion from the large crowds that are sometimes seen at Clear Creek Canyon, then Lovers Leap is an excellent climb to try. With several moderate slabs, this is a challenging climb that isn't impossible for beginners.
With beautiful scenic views at the top, this climb should absolutely be on your list of crags to try. To reach this spot, head up Lookout Mountain Road and park at a spot called The Windy Saddle. From there, you need to reach the Beaver Brook Trail and hike approximately 1.5 miles along this trail to reach Lovers Leap.
New Hipster Rock
Though this climb is often considered by less advanced climbers, it still offers some great climbs for all abilities. Though a lot of the climbs are more challenging than they appear, if you climb near the 5.12a range, you'll be just fine here. To approach this spot, drive 1.2 miles up canyon and head through Tunnel One.
Park at the first pull-out on the right and head roughly 200 yards west of the tunnel. You'll then see a steep trail on the north side of the road. Take this uphill until it goes past a rocky ridge. From here, you'll reach New Hipster. 
---
I hope that this guide to climbing in Clear Creek Canyon has been helpful!
As Clear Creek Canyon becomes more popular with the after-work crowd, you may find yourself heading out for your climbing fix more often than you think! With great views, exhilarating climbs, and endless crags to try, you'll be a climbing junkie in no time.