Known around the round for its natural wonders, wide-open landscapes, desserts, and sunny beaches, Australia sure does have a lot to offer.
Sharing with the best places and attractions of Australia's dynamic continent is similar to giving you your favorite sweets and desserts – a real treat! From the wildlife sanctuaries in Tasmania, the Daintree Forest's verdant paradise, the great sandstone monolith of Uluru, to the rust-red Devonian rock at the Sapphire Coast, there are so many fantastic places to satisfy your wanderlust in Australia.
To fearless travelers out there who want to know a list of the most exciting cities, islands, regions, and natural places in Australia, carry-on reading and prepare to be amazed!
---
Hobart, Tasmania  
Aside from its natural wonders, Tasmania is equally known for its cultural offerings, with Hobart at its heart. This capital city is at its peak with many exciting things to explore, from unique restaurants and tasty wines to picturesque sceneries and wild experiences.
There are various activities you can do in the city. Take a visit to Hobart's Museum of Old and New Art and see architectural wonders and extensive art collections. If you follow the stream of people through Hobart, you can see a market through the waterfront, called Salamanca Market.
It's also recommended to enjoy a ride on the Hobart Hop-on Hop-off Bus. Finally, for wine fanatics out there, go wine tasting at Pooley Wines, one of Tasmania's major vineyards, and enjoy the beautiful scenery at the same time. You can visit tasmaniatours.com.au for more information about Tasmania and its many wonders.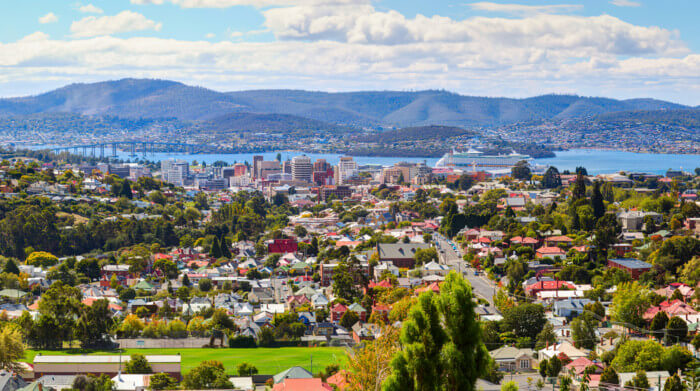 ---
The Great Barrier Reef  
Known as the most extensive coral reef system in the world, the Great Barrier Reef is home to diverse marine life and the brightest, most beautiful natural colors. It consists of a massive area of more than 2,900 coral reefs and hundreds of islands and cays. It's one of the world's most remarkable natural attractions that offer unforgettable experiences to their visitors.
Don't miss out on the awesomeness of the Great Barrier Reef; take time to swim through the incredible marine life. You can also sail through the Whitsundays' 74 paradisal islands or check in to the island resorts among the reef and coral sea. It's just one of those places you wouldn't want to miss when you visit Australia.
---
Kings Canyon
Dust off your hiking boots as you reach the top of the Kings Canyon before the heat ramps up, and you'll be rewarded with the most incredibly sunrise. Encourage yourself to set foot on the sandstone walls or take a flight over Watarrka National Park.
The spectacular view and the breathtaking landscape it offers will surely be worth a climb – and during the night, enjoy the pleasure of dining under the stars. 
---
Kangaroo Island 
Who would've thought that you can experience Australia's wines, wildlife, seafood, and nature on a single island? Kangaroo Island is the third-largest island in the country, located off the coast of South Australia. Step up your wanderlust and walk on a beach through colonies of sea lions, or be surrounded by wildlife and strange rock formations within the island. 
Kangaroo Island also has an abundance of fresh produce, oysters, plates of seafood, wines, and cheese. Take a trip to the cellars of the island's wineries and find your new favorite drop. These wines can only be sampled in four of its main towns, small farms, and wineries, so they're ultra-exclusive.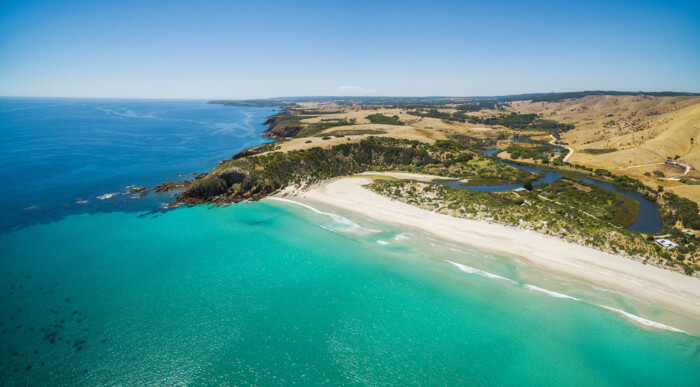 ---
Melbourne 
If you're a fan of anything fancy and trendy, Melbourne offers an introduction to art, exquisite dining, and exciting sports. You can't miss out on Melbourne's rooftop bars and hidden laneways, fierce sports activities, art-filled alleyways, and the fascinating flavors of the city's cocktails and coffee. Indulge all of these and feel sophisticated in Melbourne.  
Melbourne is actually a food-lovers paradise too… there are so many incredible restaurants in the city, and some of the best chefs in Australia are based in Melbourne. If you've ever watched Masterchef Australia… you'll know this already!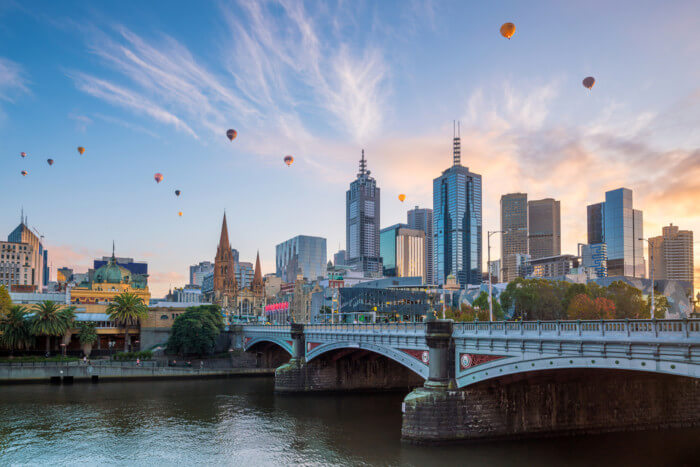 ---
Sydney 
Being the first stop of almost every Australian itinerary, Sydney is as inviting and as exciting as it looks. This picture-perfect city is modern, fun, and welcoming. Its scenic harbor, exquisite culture, and the idyllic lifestyle are among the many factors that make Sydney special.
You can take a swim or just relax at the picturesque beaches, or if you're up for an exciting day out, feel the adrenaline rush in a climb to the harbor bridge. And of course, to complete your tour, visit the Sydney Opera House and be in awe at the art complex's architectural structures.  
What I love about Sydney, is just how much variety there is. From shopping, bar hopping and city parks – to surfing and amazing beach picnics… it's literally got something for every kind of day. Oh and the food is great! Chinatown is my favourite part of the city to eat in Sydney!
---
Finishing Up
The beauty of Australia is uniquely breathtaking, and there's so much to discover. Whether you are into scuba diving, mountain hiking, or taking a sip of the most delightful wines, Australia is a destination that satisfies every taste.