Many Brits dream about moving abroad in search of warmer climates or a more relaxed, laid-back lifestyle. While they may expect to feel the pain of leaving family and friends behind, a lot of expats come to miss those quintessentially British things, from mannerisms and cultural norms, to food and drink.
Here are the things that Brits abroad miss the most.
Good Old British Food
While other cuisines are arguably far more sophisticated, there's just nothing like good old British food. But what food do expats miss the most?
Cadbury chocolate often features highly, as does bacon, cornflakes, Heinz beans, ketchup, biscuits and tea. While the most commonly missed meals include a full English breakfast, a traditional Sunday roast and the old British classic, fish and chips.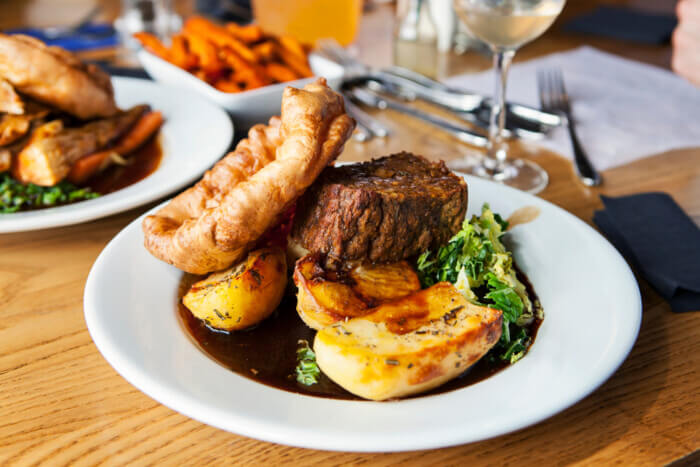 The Weather
Most expats dream of a life in the sunshine, so you be may be surprised to learn that many actually miss British weather. Although unpredictable, our strange weather patterns are a huge part of being British. It's true, there's certainly nothing like the weather we experience in the UK. It's one of the few countries where you can, and often do, experience a range of seasons in just one day.
Wit and Sarcasm
Us Brits are known for being sarcastic and satirical – arguably some of our finest qualities. Our quick wit is an essential part of being British, so there's no wonder Brits overseas miss it so much. According to a survey of more than 100,000 expats, more than 40% stated that they missed the British sense of humour, making it one of the most prominent.
Public Services
For all we like to grumble and complain, in the UK, we do have some brilliant public services. Need to see a doctor? No problem, it's free! Require surgery? That's covered on the NHS, too. But depending on where Brits emigrate, they may have to pay substantial health insurance costs. So, it's easy to see why the NHS tops the list.
British Pubs
There's nothing like spending a warm summer evening, pint-in-hand, relaxing in a beer garden in a British pub. Could there be a more British image? After settling into their new life, many British expats quickly find that they miss a British pub. The atmosphere, the pints, the food – there's so much to miss!
Beautiful Countryside
Obviously, this one is subjective depending on their new destination, but a lot of Brits miss the countryside. It's impossible to deny that we live in such a luscious and green country, with many of us located close to the countryside, or else, a leafy city park. While many other countries have more arid conditions, resulting in little greenery.