It may not be one of New Zealand's main tourist hotspots – but this little town at the very top of the North Island is jam-packed with amazing things to see and do.
We visited in November and stayed for 7 days (and 2 of these days were spent on the Rock The Boat Cruise – which I'll talk about below). I'd say that this is more than enough time to spend in Paihia, in fact I reckon you could get away with spending 2/3 days on dry land exploring the area, and then another 2 days doing the boat cruise which we did, because that was my absolute highlight, and something you won't want to miss!
So… Here are my recommendations for how to spend your time in Paihia. Enjoy!
Enjoy the view
The beaches in the town are lovely and the views are pretty gorgeous (even in the rain). Take a stroll along the beaches and just take it all in. Beware of sand flies though… I got bitten so much from a quick walk on the beach, and there's nothing more annoying than sandfly bites on your feet!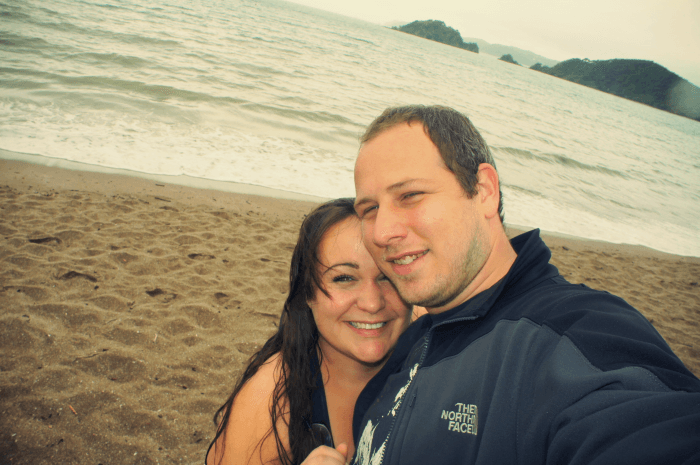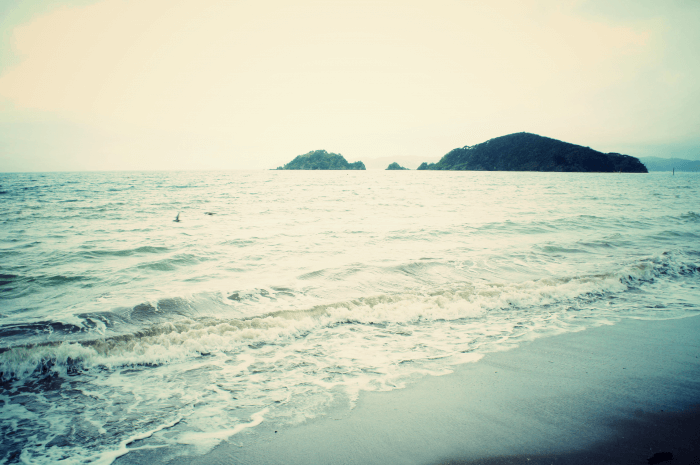 Visit the Waitangi Treaty Grounds
This was a truly eye-opening experience and something so special. The treaty grounds are a huge part of New Zealand history and as you walk around it becomes evident how much this place is treasured by the locals. It's not only a beautiful park (the treehouse style walk way is so beautiful you won't want to leave), there are also demonstrations, traditional dances, museums and all sorts of others things to explore too.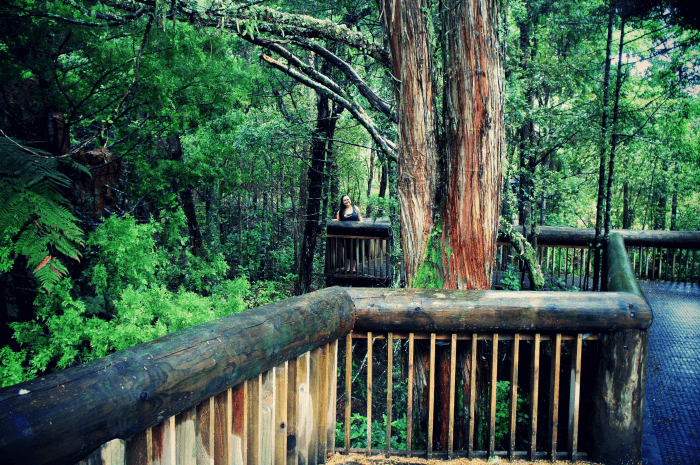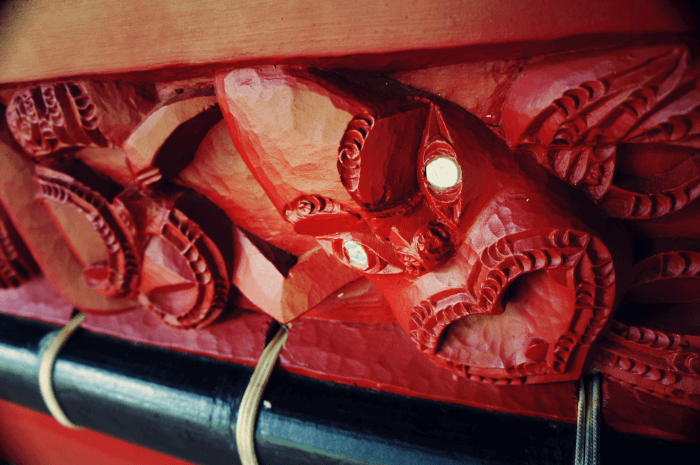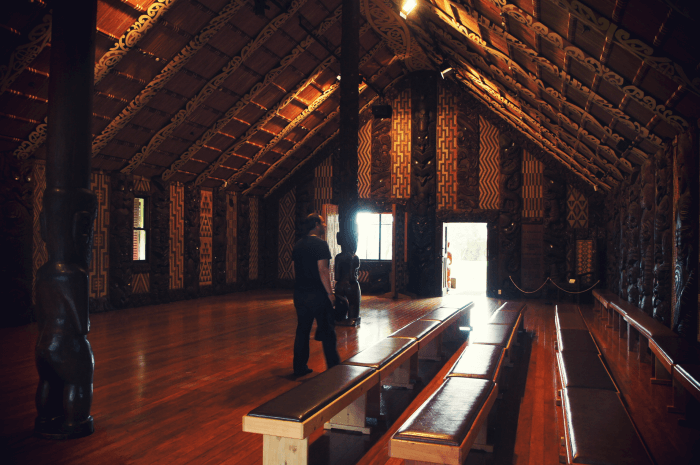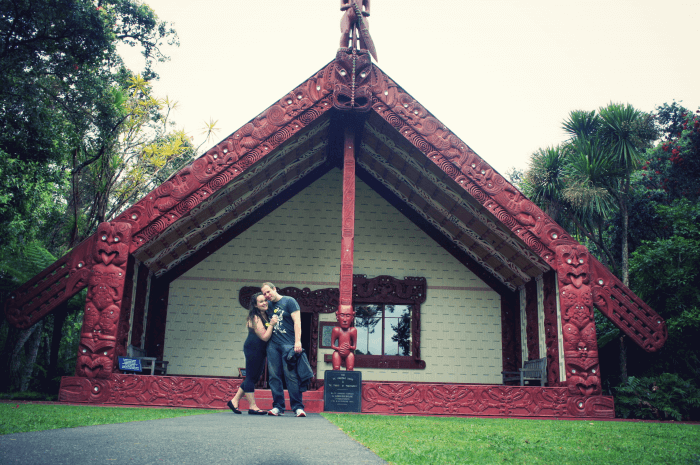 Take a drive over to Haruru Falls
A short drive out of the town, Haruru Falls is a lovely waterfall definitely worth seeing. There's even a hotel at the bottom of it you can visit for lunch or dinner afterwards.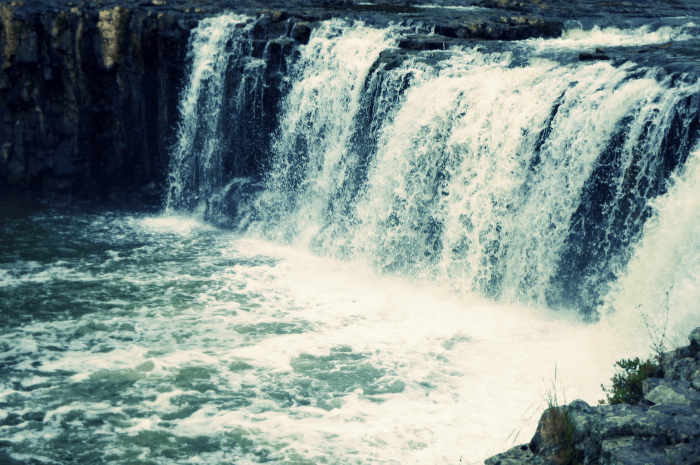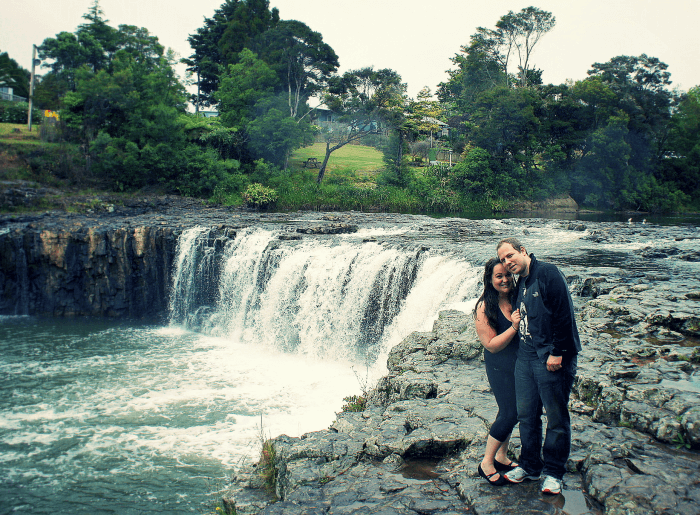 Walk around the coastline
This is more for the view than anything else – because it's truly beautiful. As you can probably tell from my photos, we didn't have the best weather the first few days we were there – but even in the rainy, overcast weather the beauty of the place can still be appreciated.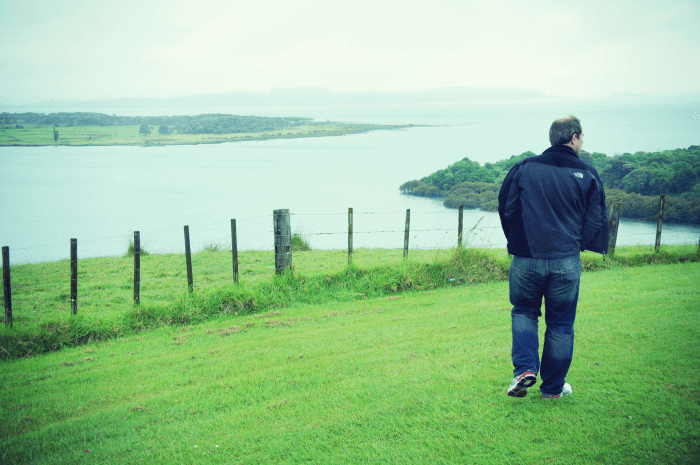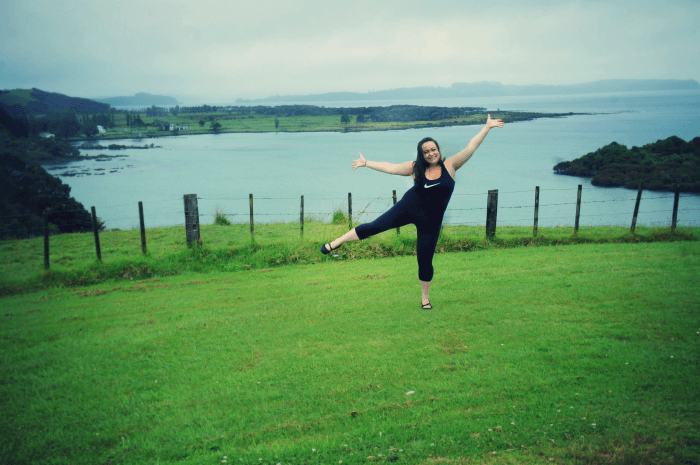 Take the ferry across to Russell Island
If you fancy taking a little trip across to another island, then Russell Island is a great choice. The ferry only takes about 20 minutes and you'll get some incredible views along the way. Russell doesn't have a huge amount on offer, but there are some nice cafes, restaurants and gift shops, and the island has some beautiful traditional houses too which are lovely to look at.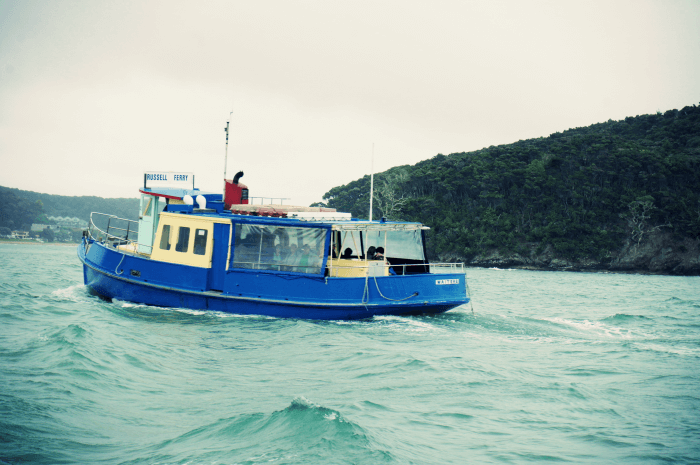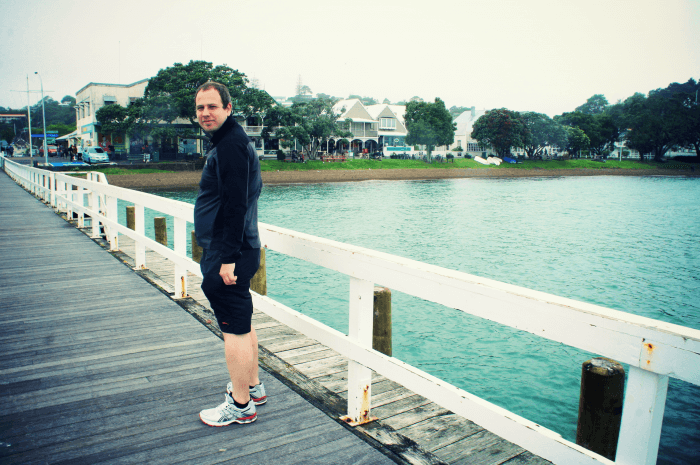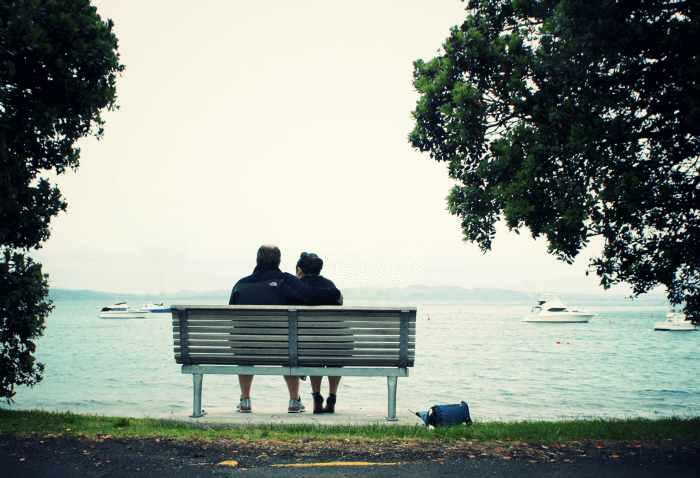 Eat at Shippey's Fish and Chips
If you're after something nice to eat in the evening, then Shippey's is an awesome choice – and you won't be disappointed. They serve up home-style fish and chips and have loads of seating too. Also… WHO DOESN'T WANT TO EAT ON A SHIP!? It's awesome!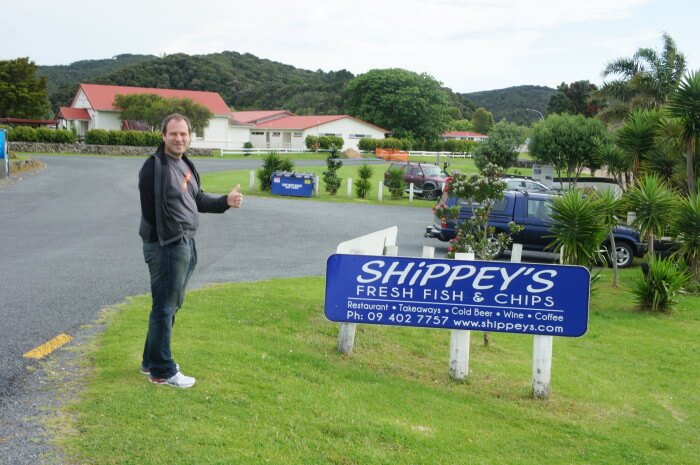 Look out for interesting boats and bits of history
Taking a walk around the marina area and beaches (especially the beaches a little further out of town) and you're bound to find amazing little boats and stuff – like the one pictured below. I love that photo!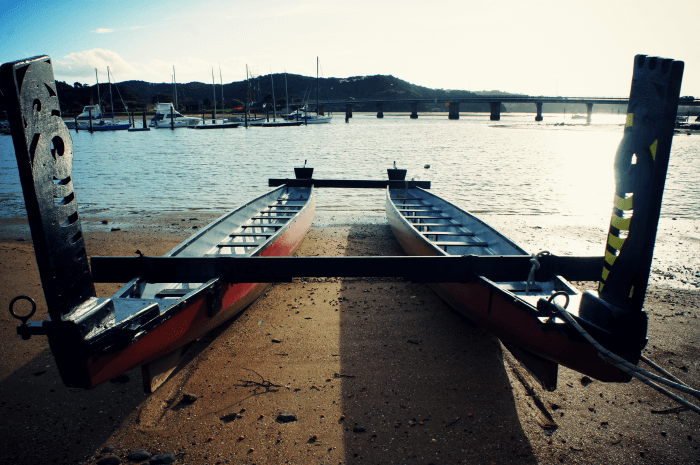 Go dolphin spotting
There are a few dolphin tours in the town you can choose from, and although it's not guaranteed you'll spot them – there are so many dolphins in the sea around Paihia, that you're bound too – and they have a full-refund policy if you don't get a glimpse of any. It's kind of fun to sail around as the skipper radios with other boats in the area to see if any have been spotted. And then when the moment comes and you finally see them – it's just breathtaking. By far one of the most beautiful moments you could experience.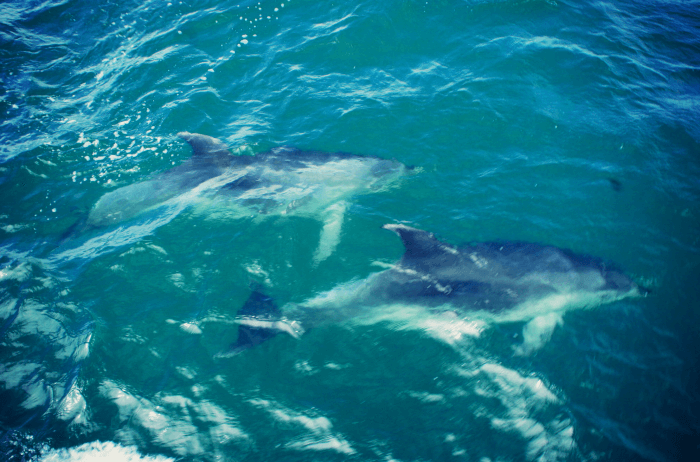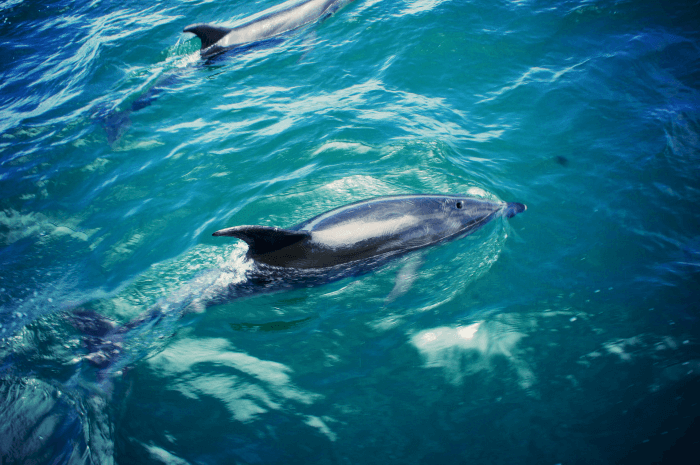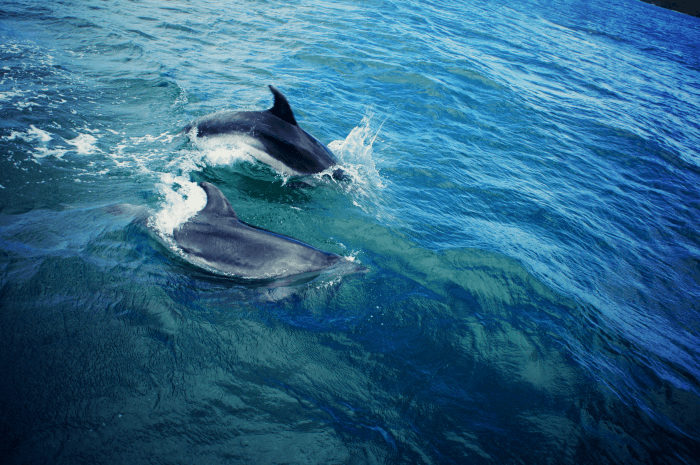 Visit some of the smaller islands in the bay 
Don't forget there are loads of islands to explore. You never know what gorgeous hidden spots you might discover! The island below had nothing more on it than a cafe and a toilet block. Random, but fun!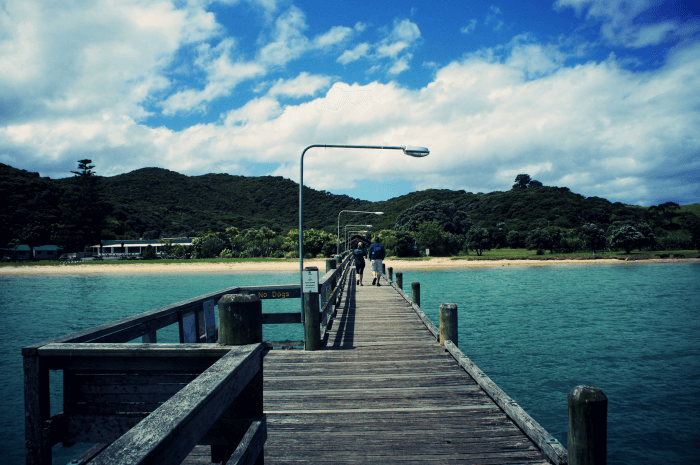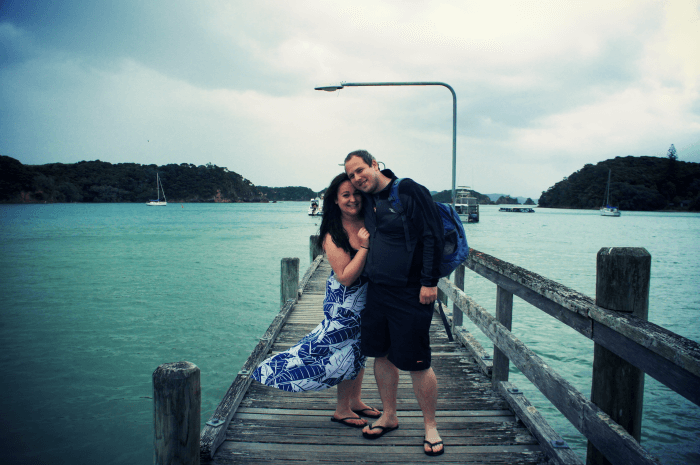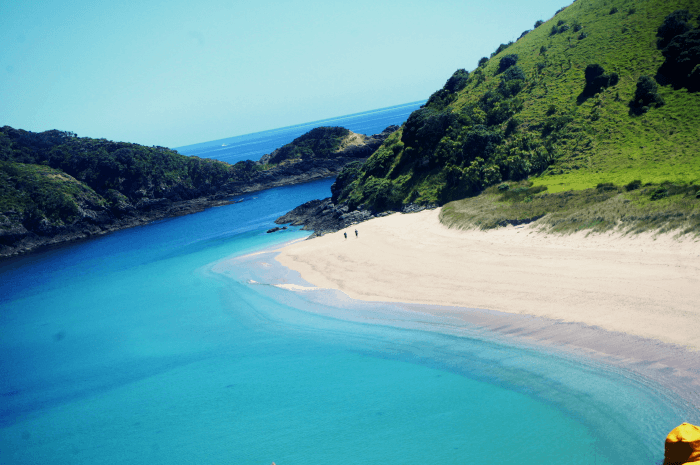 Do the Rock The Boat Cruise 
This was my absolute highlight from our time in Paihia, and I can't recommend it enough. It's jam packed full of activities and fun – and the staff are encouraging, friendly and legends in their own right. It's everything a little adventure-cruise should be. We booked the boat's only double room (lucky us!) but there are also dorm room and twin rooms available for larger groups too.
The cruise last two days (one night) and is worth every penny. I really can't recommend this enough – if you're going to Paihia, don't miss out o this, you'll regret it!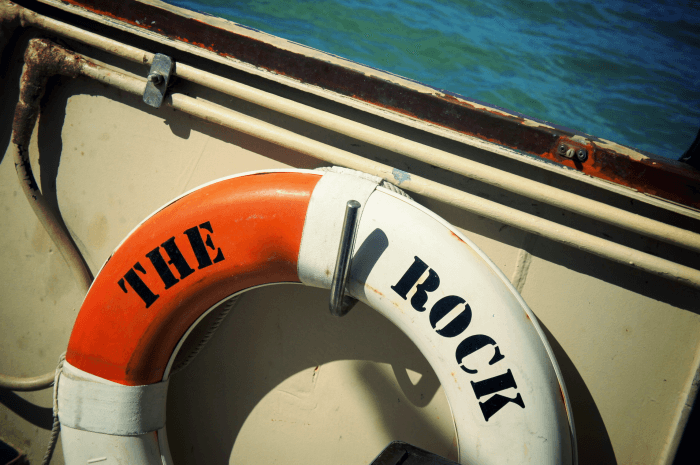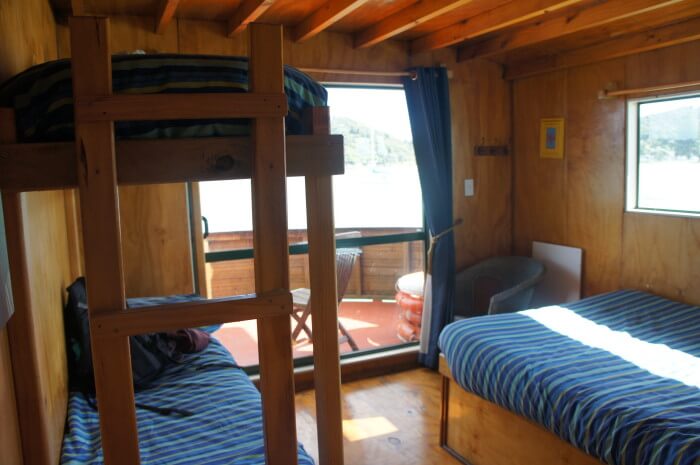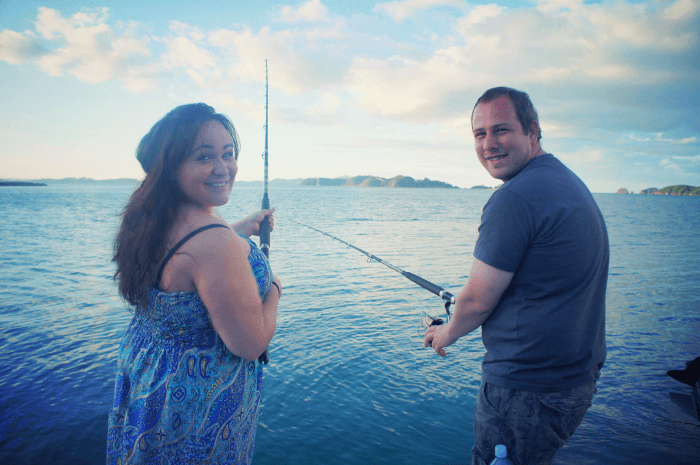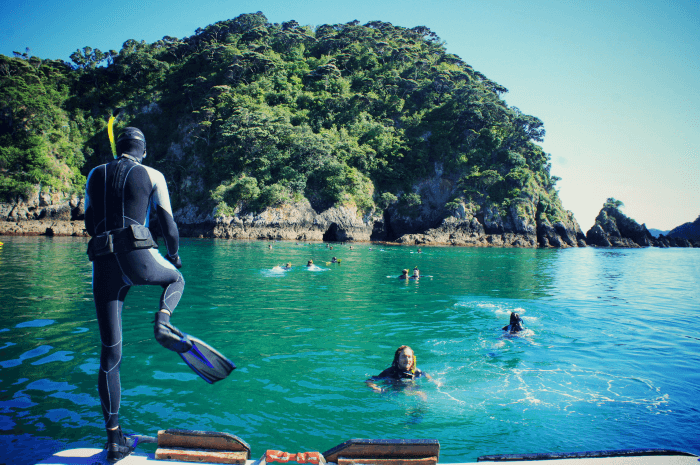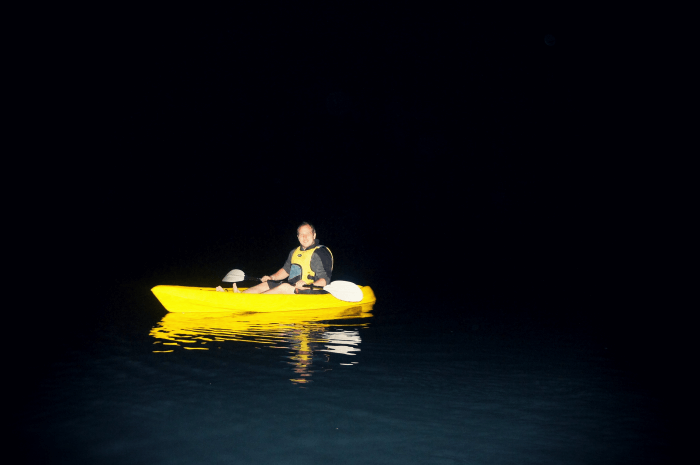 Have you been to Paihia? What are your favourite things to do there?