Spending your time in a villa during your vacation is a lot better than staying at a hotel in Algarve. Booking a villa in Algarve gives you the flexibility and feel of a home that a hotel can never provide. For starters, you no longer have to share the pool with the other guests in the hotel because you'll have your own pool to enjoy whenever you want. More and more people are enticed about villas because they offer privacy, which is something that hotels may fail to provide.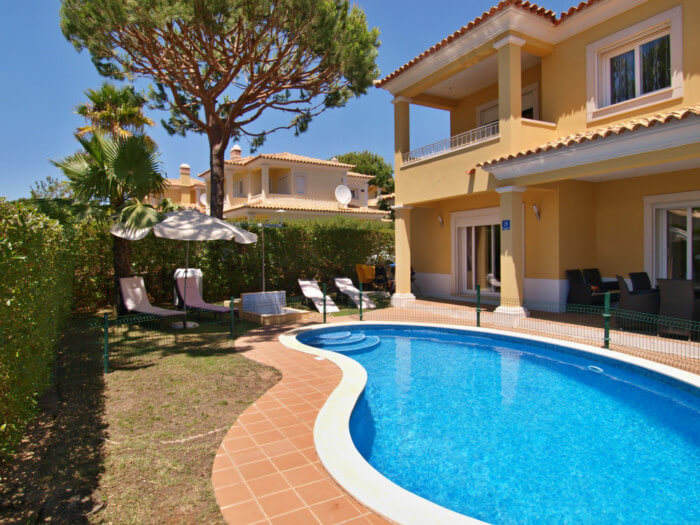 This is why villa holidays are now soaring in popularity than hotel bookings, though they are often more expensive. Unlike hotels where you only book a room, villas, on the other hand, are basically homes complete with facilities and amenities. But while villas can be expensive, that doesn't mean you can't find an affordable one.
That said, here are some tips to help you find the most affordable villas to stay in during your vacation in Algarve:
1. Set A Date And Book Early
Holiday dates can have a direct impact on the pricing of villas for rent. If you are going to have a vacation in Algarve during peak seasons, especially during summer or Christmas holidays, expect the prices of villas to be really steep. This is why you need to be flexible with your date as there are villa owners who offer discount perks for tourists who can be flexible with their dates.
If you do like to spend your summer or Christmas vacation in Algarve, you can still save a ton of money by booking a villa a couple of months in advance, thus avoiding the steep holiday dates.
2. Avoid Booking At The Last Minute
One of the worst things to do when having a vacation in another country or in a beautiful tourist destination such as Algarve is to book a villa at the very last minute. Booking at the last minute means you didn't do any research, and as a result, you end up spending your time in Algarve at a less than ideal villa. Even if you are in desperate need for a vacation, booking at the last minute is a really bad idea since you might not rent a villa that has all the amenities you want. You may even be forced to book one that may be out of the way. 
Booking at the last minute also removes your ability to negotiate for a price. This means that villa owners can take advantage of asking you for a higher rental price due to limited availability. As a result, you end up paying more for a villa than its actual rental price.
3. Rely On Online Booking Sites
If you want to find an affordable villa in Algarve, the first thing you want to do is to visit an online booking site and see what they have to offer. Online booking sites are designed to help you find the best accommodation for you and your family during your vacation. They'll help you set up everything you need for your vacation, thereby lessening the stress and hassles you can experience in preparing for your trip.
4. Sign Up For Newsletters
Most villa owners in Algarve take their business seriously. The majority of them have their own up-to-date websites that detail everything that there is to know about their villas. You can search the internet for these websites and sign up for a newsletter.
By signing up to these newsletters, you'll be one of the select few who'll be the first to know when they have special offers or perks for their villas. These offers will come in handy during booking time. Aside from special offers or perks, these newsletters are also very informative. They also include interesting content about the villa, which is something you don't want to miss out on, especially if you have already taken a liking to a particular villa.
Conclusion
Finding an affordable villa in Algarve can be overwhelming, but it is possible to find one that fits your needs if you know what to do. By following the tips discussed above, you'll be able to find a good villa with an affordable rate. You can even use these tips to find a luxury villa in Algarve at an affordable price.