For our honeymoon this summer, Pad and I will be spending some time in Rome (one of my favourite cities). It's a beautiful place, and there is so much to see – I can't wait to visit again and refresh all my old photos.
Rome is one of those great cities where you could spend an endless amount of time – as there's so much to see and do. But if you're only there for a short amount of time (like a weekend) then I always find checking other people's itineraries for a weekend in Rome a good place to start for inspiration. I'll be browsing through this Rome guide before we set off!
Here are some of the things I'm most looking forward to seeing:
Ostia Antica
You thought of the Colosseum first, didn't you? This hidden-in-plain-sight gem is actually one of Rome's best tourist attractions. It's the well-curated and preserved remains of the ancient port of Rome and offers visitors a quiet, undisturbed and fascinating experience. Give it a go before you fight the crowds to…
The Colosseum
It's a staggering human feat of architecture and engineering; it also saw some staggering human cruelty and drama. This huge amphitheatre drew crowds in the hundreds of thousands to see gladiators, emperors, lions, Christians, even scaled-down battleships.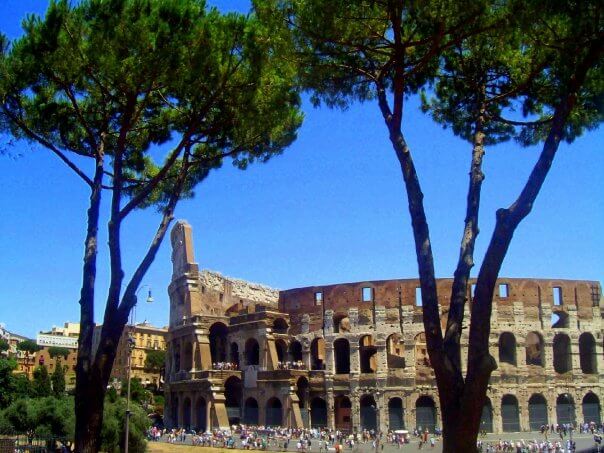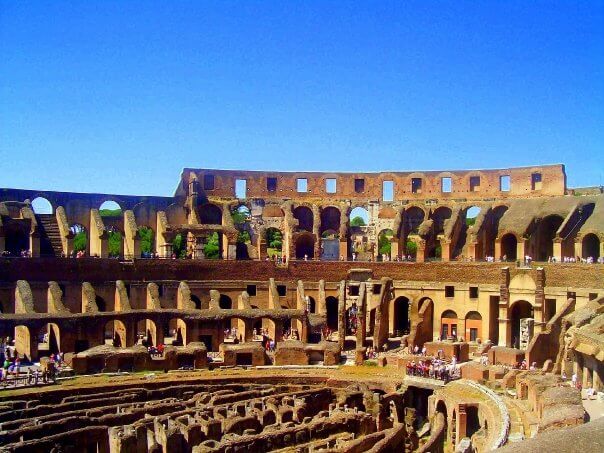 Villa Dei Quintili  
This villa is often overlooked, but it's the place where Emperor Commodus (the bad guy in Gladiator) lived and trained to fight. It's very well-preserved and you can even see Commodus' private arena. Go on – do the "I will have my vengeance…" speech.
San Clemente
If the Christians hadn't come along with their peace-and-love message (apart from all that business with the Crusades), we'd be worshipping Mithras, a popular Roman god. An old temple to Mithras is hidden under the church of San Clemente and an underground excursion to the altar and worship room is a must.
Palatine Hill  
Palatine Hill is where all the posh Romans had their villas. It's one of the more popular tourist attractions and boasts some of Rome's more imposing and impressive archaeological sites. There's a small museum and the villas of Livia and Augustus.
The Roman Forum  
The forum is another popular spot for visitors. You need to concentrate to get an idea of how it looked in its debating heyday, but the tours are free and very educational.
Vatican Museums  
The Vatican Museums are another must-see for visitors to Rome. There's Raphael frescoes, the Sistine Chapel and the Junius Bassus sarcophagus. You can't fail to be impressed by the sheer wealth of human history.
Catacombs of San Callisto   
Not for everyone, but if you have morbid teenagers, or you're an ex-goth yourself, you will love these well-hidden catacombs. Home (as it were) to more than 500,000 bodies, these crypts let you explore your own mortality in peace and coolness, away from the noisy, caffeine-fuelled crowds overhead.
Via Appia Antica  
If you like your burial sites to be above ground, then you have to see the Via Appia Antica, or the Appian Highway. This is the road that all those roads leading to Rome led to (phew…). Not only can you get a glimpse into the past of this amazing city by walking along it, but you can see the tombs of many old Roman dignitaries who chose to be laid to rest along it.
Hadrian's Villa  
We've all heard of Hadrian, and although we associate him with his Scottish Borders wall, he was a citizen of Rome and as such kept a villa there. Hadrian's gaff is a bit of a way out of town, but if you fancy something different and are prepared to make the effort, you will be rewarded.