Are you looking for the best weekend breaks near Boston? If so – this list of the top day trips from Boston should be useful!
There are many amazing things to do in Boston itself – but if you're planning a few days out of the city, or looking for the best weekend breaks near Boston then this list of suggestions should give you plenty of ideas!
Boston is in a pretty unique place, it's surrounded by plenty of amazing countryside and landscapes, but also some amazing (and world-class) cities.
So, whatever kind of weekend break near Boston you're looking for, hopefully you'll find some great ideas on this list of weekend breaks near Boston!
---
Providence
If you're looking for a romantic weekend break near Boston… Providence is a beautiful smaller city to explore and relax in.
You'll find beautiful buildings, independent cafes and shops – and it's a lovely place to unwind. It's so pretty here, and it is the perfect mix between small city and big town. It ticks lots of boxes!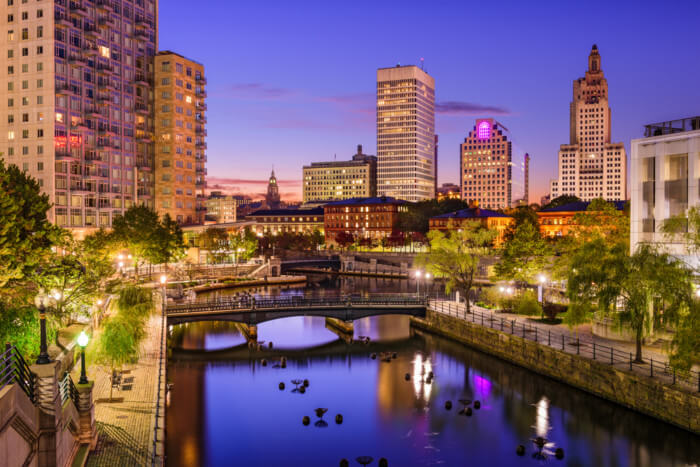 ---
Saratoga Springs
If you're looking for a weekend break near Boston that's a little more out of the way and secluded… then I certainly recommend Saratoga Springs.
Saratoga Springs is one of the those small towns in Upstate New York that just attracts lovely visitors and has lovely activity. There's plenty of things to do in Saratoga Springs too – so lots of ways to entertain yourself.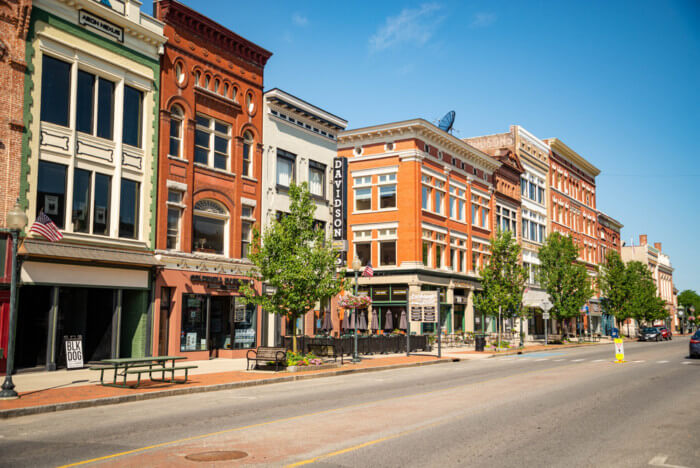 ---
Woodstock
Another quirky and fun small-town in Upstate New York to explore, is Woodstock. I've got no doubt you've heard of Woodstock because of the iconic and famous Woodstock festival that happened there in the 70s!
But this place is still a wonderful place to visit and makes an ideal choice for weekend breaks near Boston. It's only a few hours in the car – and the scenery on the way is stunning!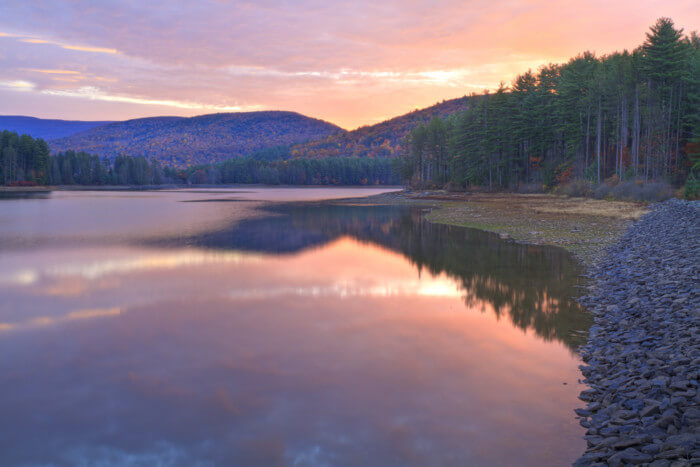 ---
Philadelphia
Did you know there are actually plenty of trains from Boston to Philadelphia? So Philadelphia is a pretty great choice for weekend breaks near Boston.
If you're craving a Philly Cheese Steak, or maybe want to watch some sport – then Philadelphia is a perfect option for a weekend away. Philly is lively, fun and has loads to offer people visiting for the weekend!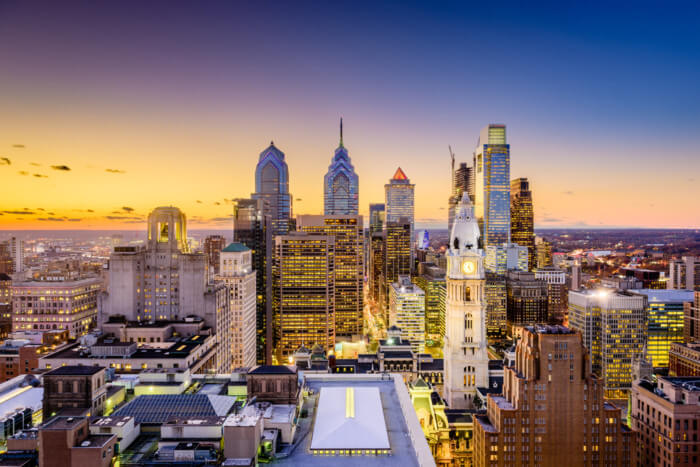 ---
New York City
How could we write a list about the best weekend breaks from Boston, and not include NYC…! NYC is the ultimate city break near Boston, and it's only a short train ride, or care journey away.
Or fly it in under an hour, if you want to be super quick! NYC has everything to offer, and you don't need to be told that! NYC is amazing! Obviously, NYC is a little more expensive than other places on this list – but always worth the money.
Read more about East Coast travel: 41 fun things to do in Portland, Maine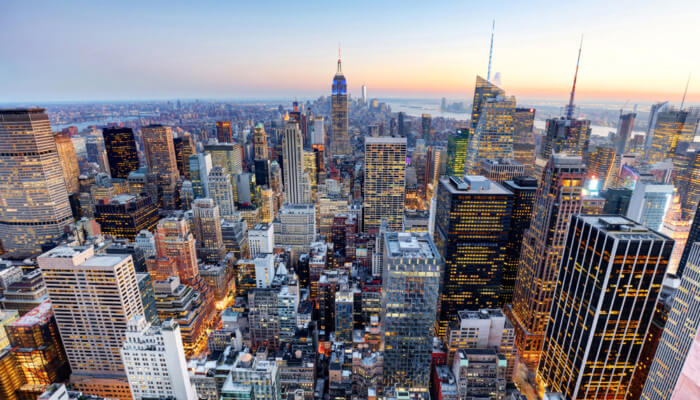 ---
Check out a spa resort / hotel!
There are loads of romantic and beautiful spa resorts in Upstate New York, and visiting one of them for the weekend, is actually a pretty lovely way to relax and unwind for a weekend break from Boston.
You can enjoy beautiful scenic walks together, and then come back to the hotel for a treatments and a spa day. Sounds pretty perfect to us!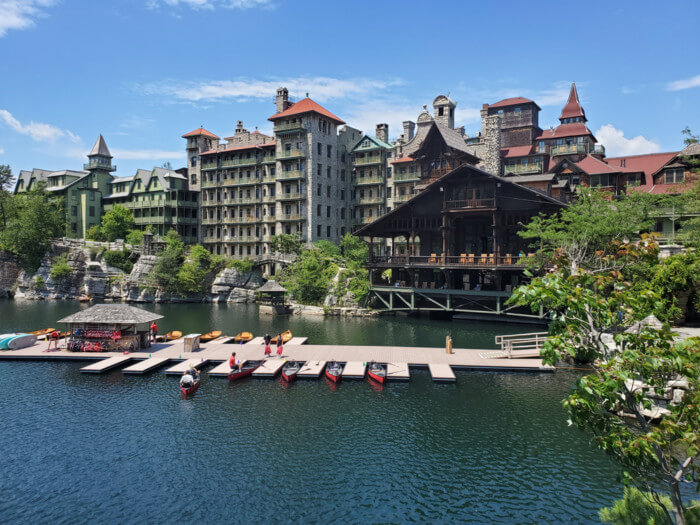 ---
The Finger Lakes
If you're planning a long weekend break (Friday – Monday) and you don't mind jumping in the car and driving for a while, the Finger Lakes in Upstate New York are a lovely option for weekend breaks near Boston.
The scenery, the beauty, the variety, this area of NY has it all. It'd be perfect for those who love the great outdoors and hiking too.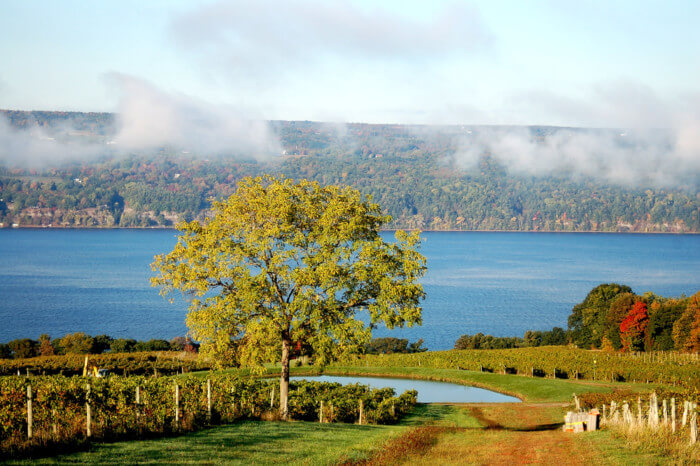 ---
Cape Cod
If you want a weekend away near Boston, that ticks all the boxes of beaches and ocean front… then I think Cape Cod is where you should be heading.
I love Cape Cod, it's one of the most beautiful spots on the east coast, and it's within easy reach of Boston. So take advantage for sure! You'll feel so relaxed and you'll unwind so much, soaking in those seaside views!
Read more about Boston: 30 fun things to do alone in Boston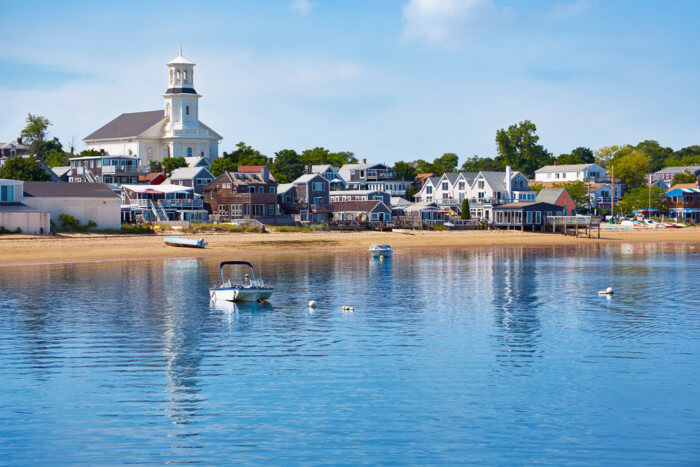 ---
Montreal
If you don't mind crossing the border over to Canada… then I recommend Montreal. Montreal is a beautiful city that has it all – plus it has Canadians (and that's pretty awesome!).
Montreal feels so quaint and unique and it has a vibe about it that's really cool! if you've never been before, I'd really recommend it.

---
Quebec
Last on my list of weekend breaks near Boston, it's Quebec! Another Canadian city, Quebec is just so fascinating and beautiful. It's the closest thing you'll get to Europe on this side of the Atlantic.
Quebec feels like a beautiful European city, and even the buildings and streets could trick you into believing you'd caught the wrong flight to Europe instead! It's stunning here, and if you're looking for a super romantic option – then this is it!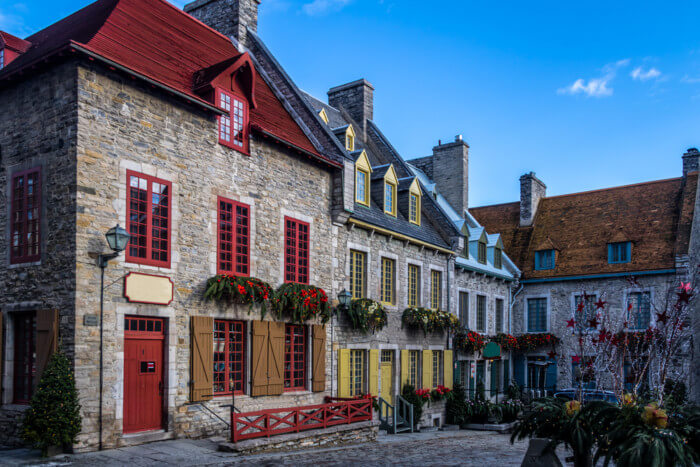 ---
I hope this list of weekend breaks near Boston has been helpful!
Read more about Boston: Top 15 restaurants open on Christmas Day in Boston
Read more about Boston: Top 25 things to do in Boston at night