Everyone has their bucket list destinations they want to visit before they actually "kick the bucket." Greece, New York, and Fiji are all destinations that people want to visit before they die but what about the activities people want to do before kicking the bucket? It's all about the experiences you encounter while visiting these breathtaking destinations.
What Exactly is a Bucket List?
So now the question is, what makes a particular activity "bucket list" worthy? Does it simply have to be something you've never done before or is it more to it than that? Well, for most people, it means doing something extreme that you've never done before and doing it before you die. According to bucketlistjourney.net, the definition of bucket list is much simpler. It's a collection of dreams and goals that you want to accomplish before you reach a certain age or before you die; things you want to do within your lifetime, in short.
Now, you would prepare for your bucket list the same way you would prepare for any vacation. You will need to figure out where you want to go, look for vacation rentals, budget and save, and of course, don't forget to bring a little bit of courage with you in case you need it! Regardless of the destinations that are on your bucket list, remember, it's all about the experiences you have while in those destinations.
If you have a bucket list at home that you've created, try revisiting it to see if it's based on the destination or on the experience you'll have in that destination. If it's based on the destination, consider looking into these top bucket list activities that will take you all over the world.
Bucket List Activities From Across the Globe
Mexico: Go Swimming Alongside Friendly Whale Sharks
The two words "friendly" and "shark" typically don't go together, right? When people hear the word shark, everyone's minds automatically go to the movie Jaws. Well, have no fear, that's not the case with the whale sharks in Mexico. Kids can even swim with these gentle creatures.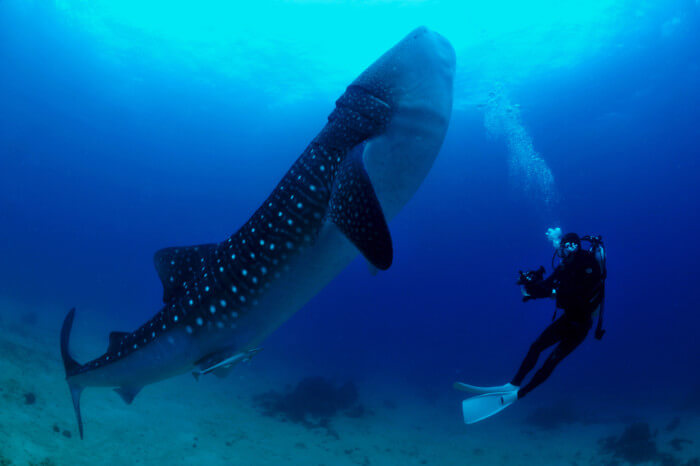 There are various tour boats in Mexico that will take you to the whale shark sweet spot to dive in and swim amongst these gentle giants. It will definitely be a moment you will never forget. For one, the ocean water in Mexico is absolutely divine in temperature. Secondly, swimming alongside these harmless sharks will not only make the ocean more beautiful but it will also change your opinion of the ocean and sharks in general… they're not all bad!
How's that for an unforgettable experience to check off your bucket list!
Africa: Get to Know the "Motherland" on an African Safari
A lot of times when people think of Africa, they think of all the negative parts of it without seeing the beauty in it. The best way to see Africa and all the beauty it has to offer visitors is to go on an African safari. Africa is a big continent so there are several safaris you can go on whether it's in Zambia or Uganda. In fact, African Safaris is one of the top reasons people add Uganda to bucket lists!

Imagine being able to see majestic animals like lions, giraffes, zebras, and elephants up close and personal. The animals that you only see in movies and on TV are right before your eyes. Yes, you can go see them at a zoo but this is a totally different experience.
A zoo can't give you an experience like this!
Jamaica: Go Horseback Swimming in the Ocean
No need for cowboy boots or Wrangler jean for this particular experience because you don't need any shoes or pants at all for this type of horseback riding… and it's not even riding! It's horseback swimming!
One of the best experiences you will ever have in your life is going to Jamaica and riding a horse through the hills of Jamaica which eventually turned into a horseback swim. The horseback ride and swim is located in Montego Bay, Jamaica. With this particular experience, you will start off riding through the farmlands of Jamaica, which is narrated by a tour guide, of course, and then you then enter the water.
Upon entering the water, while still on horseback, you can feel the rocks and sand under the horse's hoofs. It will at times feel like the horse is going to lose their balance but horses are graceful creatures and they will keep steady on the path. Once you enter the water on the horse, that's when you see the horse's true beauty.
If you think you know all about horseback riding, try horseback swimming in the ocean!