One of the most beautiful places I've ever explored, has to be the Amalfi Coast in Italy. We visited Sorrento (a Northern town on the coast) during our honeymoon so took the chance to explore the beautiful Amalfi Coastline whilst we were there.
If you've never been, it is honestly, one of the most beautiful, stunning, spectacular scenic drives in the world. On one side you have steep cliff sides and shimmering ocean, on the other side, green gorgeous landscapes.
We didn't quite feel brave enough to drive the road ourself (it can be a little daunting for non-locals) so we hired a driver using Viator. Our driver was amazing, he knew all the right places to stop, all the amazing photo opportunities – and we had plenty of time to explore all the beautiful cliffside towns along the way. If I was to do it again, I would choose Viator, I just can't recommend them enough. We got a full day of sight-seeing(8am – 4pm), but it never once felt rushed.
Oh, and the food along the way was incredible too!
Here are some photos from the incredible drive…
Starting in Sorrento, here's the view of Sorrento town. Beautiful right?
Well along the road the views get even more stunning!
As you leave Sorrento and begin the coastal drive, you're greeted with some incredible views of the coastline! Be sure to sit on the right hand side of the vehicle to get the best photo opportunities!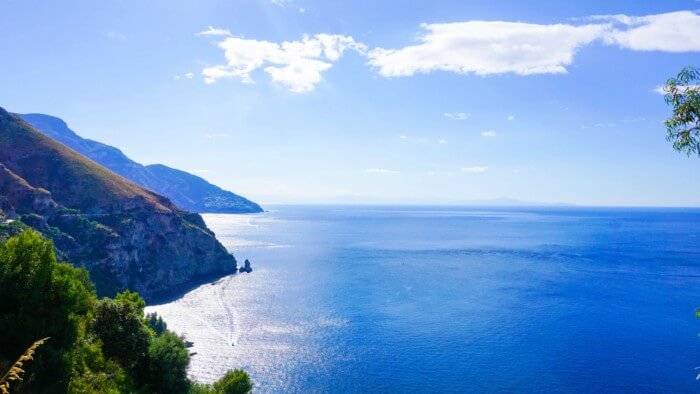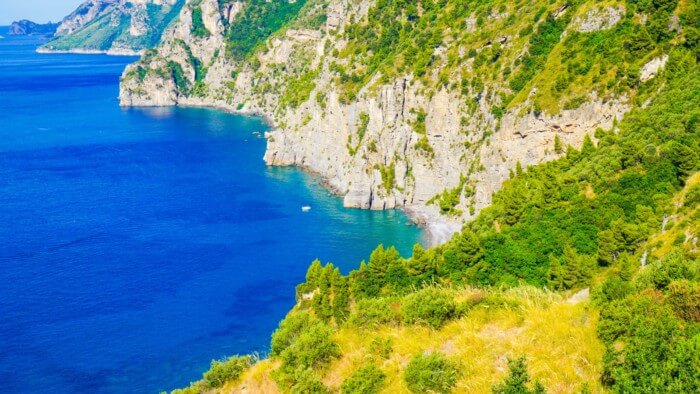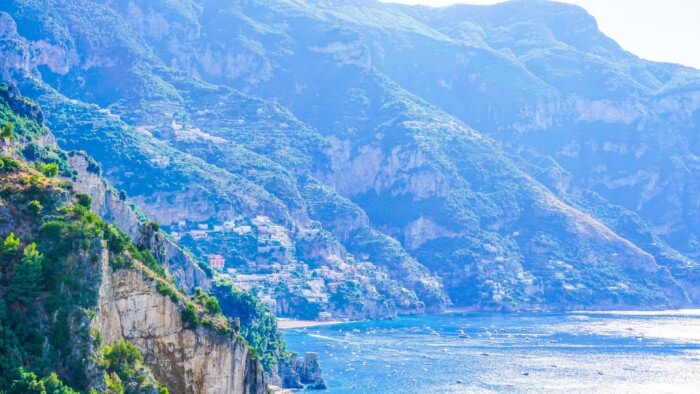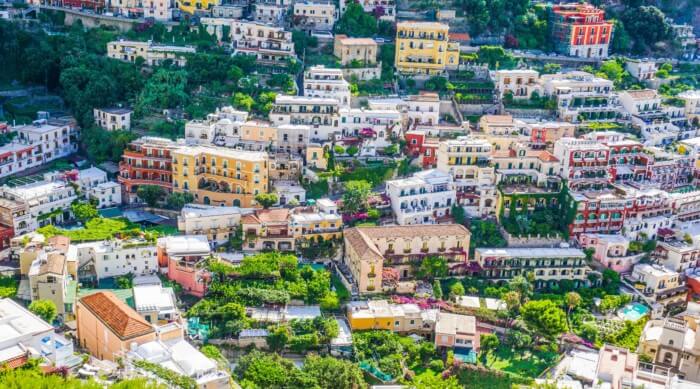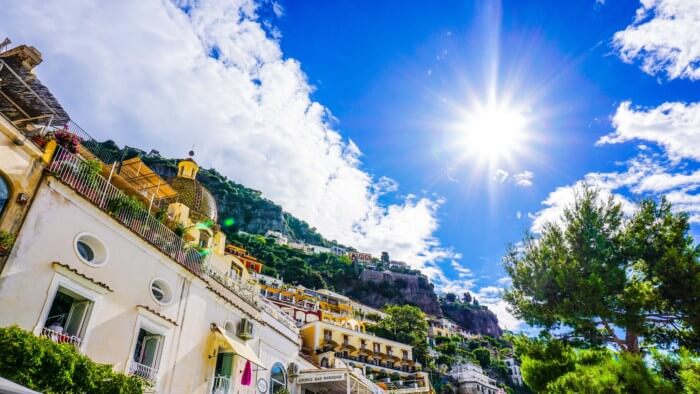 As you can see we were given plenty of time to get out and explore the local towns along the way. These photos were taken in Positano, the first town we stopped at. We had 1.5 hours to explore here, and had the most lovely breakfast on the beach.
You just can't rival the views…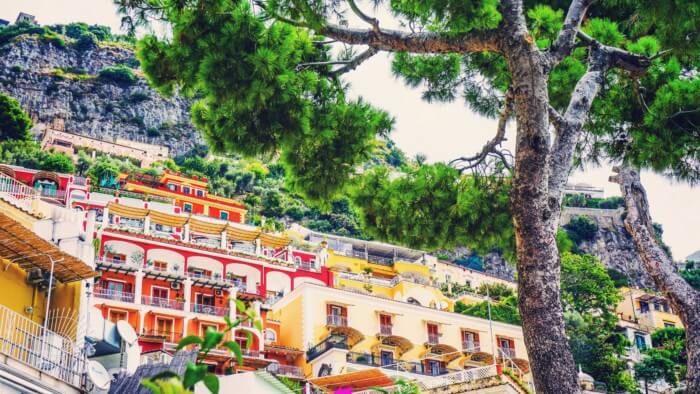 Coming up from Positano, the next stop is Amalfi. But before you reach Amalfi, there are some more photo opps to enjoy along the way!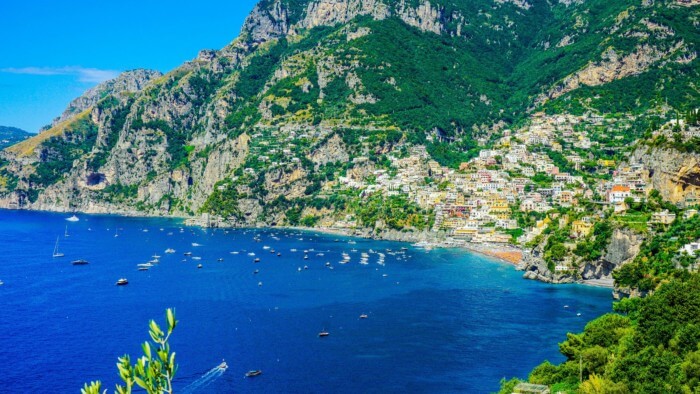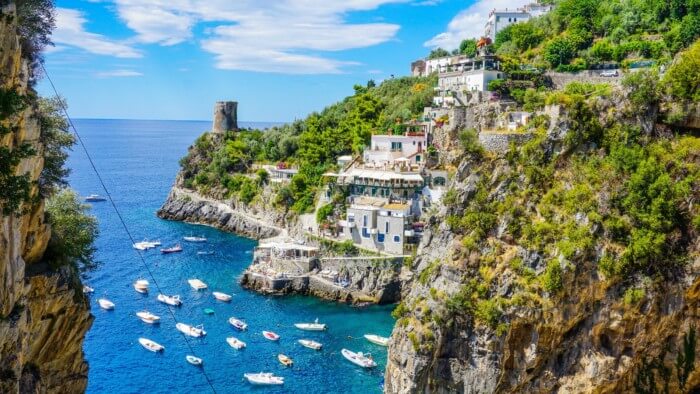 The photo below is the road into Amalfi. As you can see, it didn't disappoint. We were given about 45 minutes to walk around Amalfi, which was more than enough time to explore the cathedral and have a coffee in the famous town square.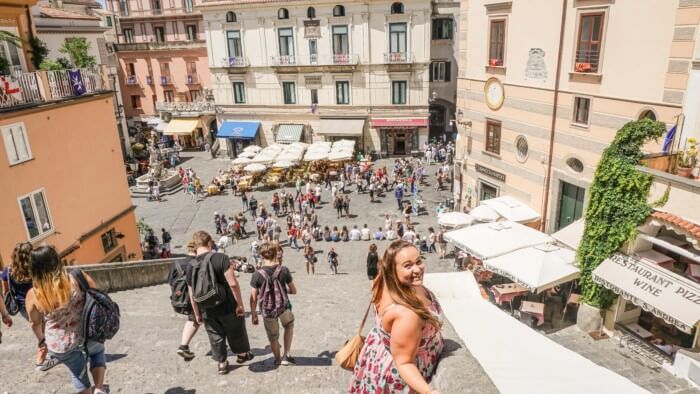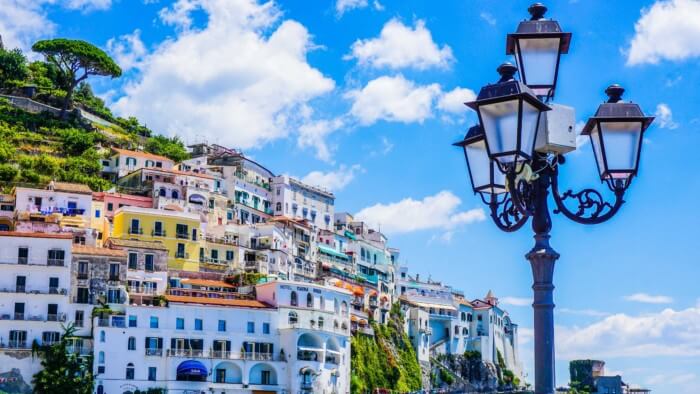 After Amalfi was Ravello (my personal favourite I think). The views from up here were just breathtaking and mind-blowingly beautiful. We had an hour to look around to do some walking up to the best vistas. We also had lunch near here, so got to enjoy these beautiful views whilst eating some beautiful pasta!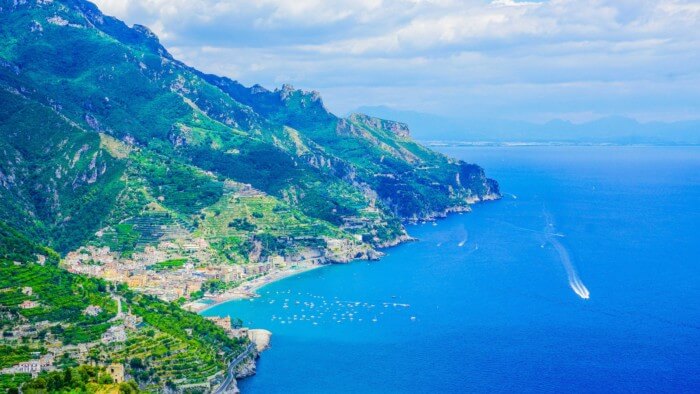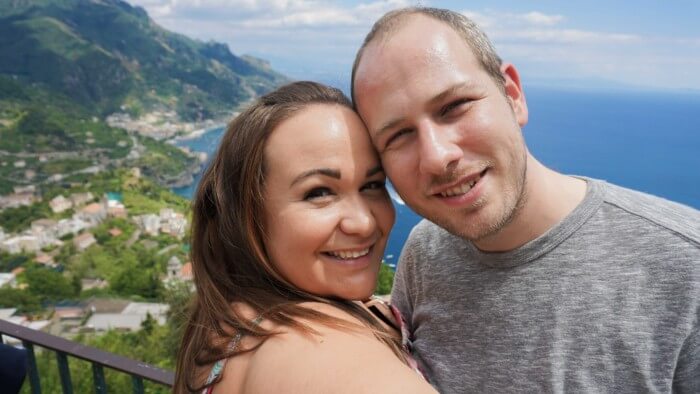 If you're booking your trip soon, I'd recommend the following websites for great deals and prices:
tripadvisor.com (hotels and reviews)
expedia.co.uk (hotels)
agoda.com (hotels and tours)
skyscanner.net (flights)