Making cool videos for social media is a trend today, and if you're a travel blogger and want to expand out into vlogging – hopefully this post will help! Travel is often the best moments of your life – so travel vlogging is a pretty amazing way to document and remember your life.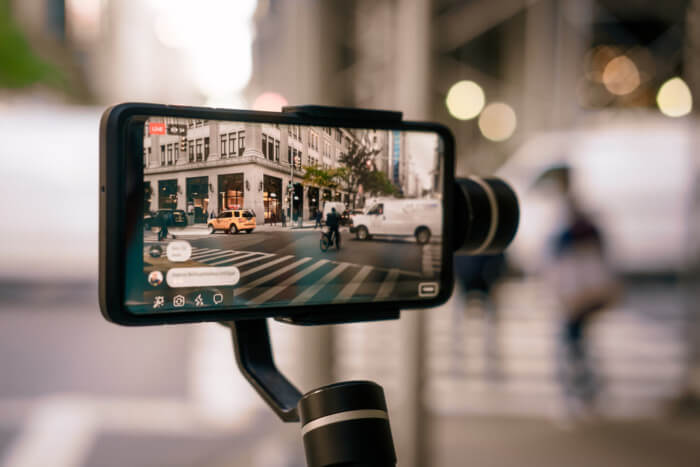 If you wish to become a professional video editor, you need to master video-editing software. It's easier than you might think! The modern market is overloaded with a wide array of really cool and free tools that feature many free video effects and allow you to crop, resize, or edit video.
They are subdivided into two categories: online software and desktop software. Let's review the best tools that you can download right away and edit absolutely any video!
---
This video editing tool was developed specifically for Windows and comes with a wide array of editing tools that allow you to create stunning videos. No matter whether you are a newbie in this niche or a professional video editor.
This tool has many transitions and titles, 4K editing features, and even video stabilization. If you are new to video editing, you can use its wizards that will undoubtedly provide you with useful tips on how to create really cool videos.
The main benefits of MAGIX are as follows:
Professional video stabilization is offered;
You can work with 4K videos;
This tool is compatible with a wide array of smartphones and cameras;
Supports a variety of files.
However, there's one shortcoming – its free version is limited in functionality.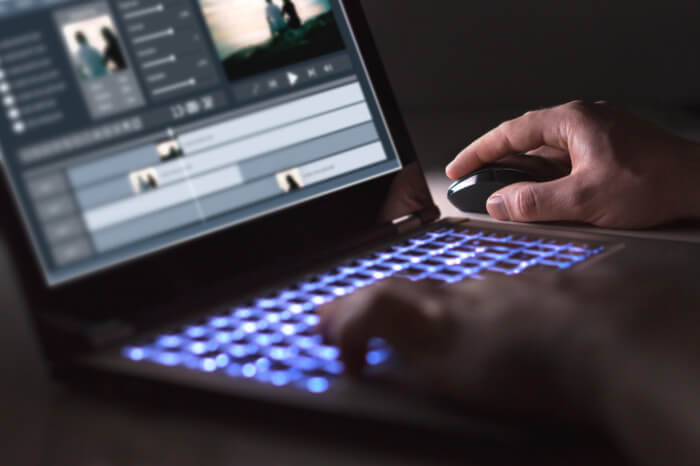 ---
The greatest benefit of this tool is that it's absolutely free. It comes with some basic editing options, 2D and 3D video effects. You can either use it as a standalone application or as an additional plugin for other editing programs.
However, if you are a professional video editor, you probably won't appreciate the functionality of this tool. Firstly, it has an old-fashioned interface. Secondly, it only allows you to export AVI files.
---
It's a desktop software that is widely used by beginning video editors. This tool comes with some basic features, including cutting, encoding, and filtering options.
Another benefit of Avidemux is that it's an open-source program – programmers from all over the globe are engaged in writing the code. Thanks to this option, Avidemux supports a wide array of operating systems. Its main benefits are as follows:
It supports a wide array of video types;
A cool solution for newbies;
Great OS compatibility.
However, professional videographers think that this tool has many bugs.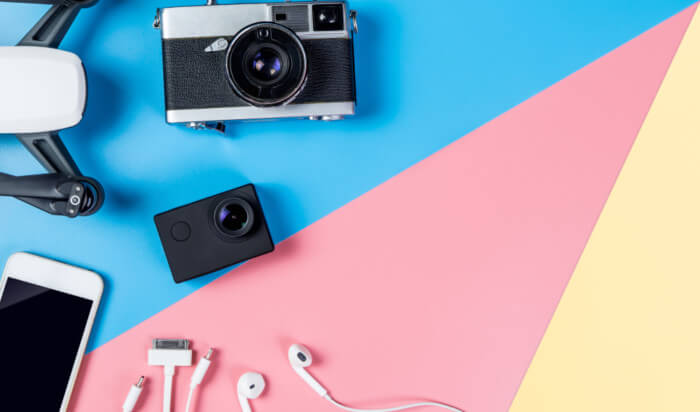 ---
This video editing tool is absolutely free, but unfortunately, its range of features is limited. It offers 3D video editing, a broad selection of sound effects, a huge library of transitions, etc. On top of that, it also allows you to add music to a video. Thanks to direct export to social media, you can easily publish your videos online. Unfortunately, this program supports only two formats (WMV and AVI).
VideoPad has a user-friendly interface. Overall, it's a powerful solution for everyone who wants to learn the ropes of video editing.
---
This video editor has a free version – Machete Video Editor Lite. It's a superb solution for those who are searching for a simple tool to cut videos, copy them, or paste various video clips.
You can also use this program to remove audio from your video. But unfortunately, it doesn't allow you to add or replace your audio stream. It also doesn't support many video formats. If you wish to use all the features of Machete, you have to buy a subscription.
---
If you are currently searching for a trusted online video editing tool, our congratulations – you've already found it! Fastreel offers a wide array of templates to choose from and comprehensive video editing instructions. Even if you are a newbie to video editing, you can easily understand how to use it. Overall, it offers the following advantages:
A wide array of built-in templates;
The capability to add music;
The capability to add text to your video;
A broad selection of templates to choose from;
Previews are available.
However, there's one disadvantage – a free version doesn't allow you to use all the features of this application.
---
InVideo
Another good choice for a professional video editor, is InVideo. InVideo comes with everything from special effects, templates, filters, video stickers, stock footage, tools, and so much more! Not only does it save you precious time, but also money. It's a really good online option. InVideo's online video editor is designed to help you edit videos with your media quickly. 
---
If you need a free movie maker, Kizoa might meet your requirements. Kizoa is an online editor, so you don't have to download the software to use it. You don't even need to create an account to give it a try.
The overriding purpose of this tool is to help you create high-quality videos from absolutely any device connected to the internet. Kizoa comes with the following features:
A wide array of pre-made video templates;
A huge photo library;
Many special effects to make your video more interesting;
Integrated music;
Transition features, including the Chroma Key effect.
The capability to add text;
Many superb tools for cropping, rotating, etc.
Along with the above-mentioned options, Kizoa also comes with a collage maker and a superb video editor.
---
If you need an easy-to-use and handy tool for making exciting and compact videos, FlexClip is what you really need. This video editing software has a clear interface and a wide array of features that allow you to create fantastic videos in a few minutes.
On top of that, FlexClip is a must-have tool for online marketers. If you wish to engage your followers and make them buy your products or services, you need to use FlexClip. Videos made with this tool can easily improve your overall traffic.
This solution is absolutely free, and there are no hidden fees. Users have access to a broad selection of advanced and basic edition options. FlexClip allows you to trim video without influencing the quality. It also features a wide array of text tools, voice recording features, a tool for watermarking, etc.
---
It's a cloud-based editing tool that enables users to create stunning podcasts, professional-style videos, and much more. With this platform, users can capture, create, and share videos at high resolutions.
It is based on JumpStart technology and guarantees a seamless video editing experience. Here, you can do absolutely everything because the platform supports video, audio, images, and even graphics. The best features of WeVideo are as follows:
720p video resolution;
Screencasting;
Cloud storage;
Music library;
Slow Motion;
Motion titles.
No matter whether you are a professional video editor or a beginner, you'll easily understand how to use the program due to its user-friendly interface and straightforward layout.
---
It's a multi-featured online software that can be used from absolutely any mobile device. With this tool, you can create, edit, and even share your fantastic video files. This particular platform is mostly used for creating how-to guides, training content, educational videos, etc.
In Hippo, you can also record your videos through an extension for Google Chrome. It also features tools for webcam and screen recording. Its set of quick editing tools enables you to cut, trim, or even annotate videos. Overall, it's a superb tool for those who prefer using online software.
We've just reviewed the best video editing tools that have the highest rating among users. It is up to you to decide which one to use. A lot depends on your preferences, whether you like online or desktop software. However, even if you are an inexperienced videographer, you should undoubtedly give them a try. All of them are very easy to use and provide you with a wide array of must-have editing features.
---
Hopefully this list has been helpful! Happy vlogging!