There are plenty of jobs that allow you to travel and see the world, but what if you already have a thriving business when the travel bug strikes?
Of course, blogging is the kind of thing that can be done from anywhere – once you've set up your blog on an appropriate platform, you can work on it according to your own schedule.
If your business relies on frequent contact with clients, however, jetting off around the world is not so straightforward.
But this is not to say that it can't be done; here's how you can take your business with you and enjoy the best of both worlds.
Why become a travelling entrepreneur?
The obvious benefit of taking your business on the road is that you get to travel. What could be better than swapping your office for countless exotic locations?
You can see the world without giving up the business you've worked so hard to establish – and, of course, continue to make money whilst on a new adventure.
Your business might even benefit, too; travelling can open up doors, spark new connections and expand your network across the globe. Sound too good to be true?
Admittedly, life as a travelling entrepreneur is not always as rosy as it sounds – it goes without saying that there are plenty of hurdles to overcome. However, I know many people who have made it work, and with the right planning, it is definitely achievable.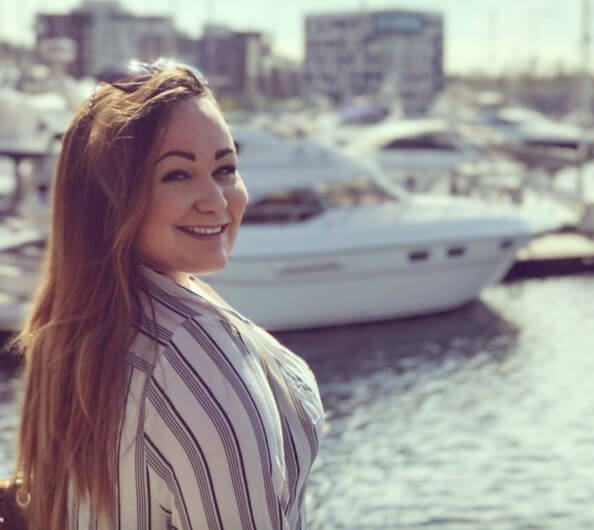 How to operate a successful business while travelling
Before you take the road of work and travel, you need to have a solid plan in place. If there's one thing I've learned over the years, it's that the more organised you are before you jet off, the smoother the trip will go.
The same applies to work and travel – more so, in fact. Here are the most important things to consider before you go.
Equipment
Away from your desk, you absolutely need the right gadgets to hand in order to continue your work from abroad.
Of course you want to travel as light as possible, but a laptop is essential; go for something lightweight yet sturdy like the MacBook Air.
You will also need a smartphone for quick and easy internet access – I can't tell you how much of a lifesaver mine has been while travelling.
Planning
If you are running a successful business, you already know that planning is everything. When moving your business abroad, there is a whole new set of logistical challenges to navigate – from different time zones to the eternal hunt for Wi-Fi.
My advice would be to book your accommodation in advance wherever possible, so you know exactly when you will have internet and a quiet space to work.
If you plan on travelling to lots of different countries and want to be super organised, you can also calculate the time differences and devise a schedule. This will help you figure out the most productive times to work.
Enjoy!
Last but not least, the whole point of becoming a travelling entrepreneur is to escape the daily grind and see the world! Make sure you divide your time between work and play, and when you're not dealing with business, immerse yourself fully in the travel experience.
Make a point of turning off your phone, discovering the local culture and properly unwinding when you're not on your laptop.
Ultimately, your work-and-travel experience will depend on the nature of your business and the countries you plan to visit, but as long as you think ahead, you can enjoy the best of both worlds.