Joint traveling is an amazing way to cement a relationship, and it can lead to loads of magical adventures and memory making.
But in a new relationship, you might face many problems in organising your trip and your time. You might think sitting on the beach is a great way to spend your afternoon – but your partner might be more interested in hiking or shopping!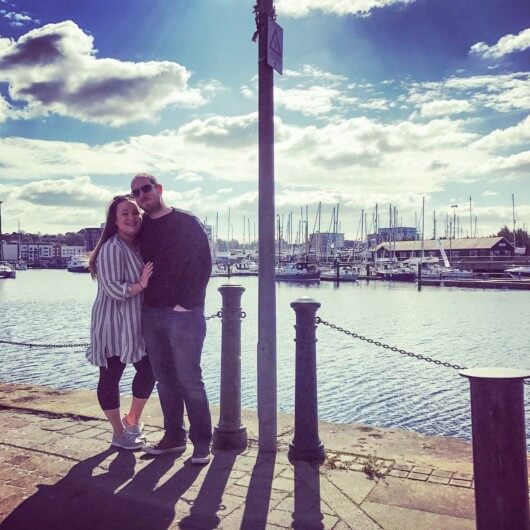 Take a look at these 10 tips below to find out how to ensure you both have a great time.
Do your tastes match at all? This question is so important, because you want to be enjoying time together whilst you're away. In particular, this is an ingredient of your entire compatibility. If you find your ideas of fun vary a lot there must be a compromise, so work it out ahead of time. Maybe you split the day in half – and someone chooses the afternoon's activities and someone chooses the morning.
Start with smaller and easier things. Try short trips to test how smooth your travel vibes together is. Go for a romantic weekend – it normally takes 3-4 days so you can figure out how you gel together, without committing to weeks and weeks of travelling.
Plan it together. Even if your ideas of a perfect vacation are similar, there are many more aspects to take care of. It's always better to draw kind of a schedule. Decide what places you should definitely see, what things you want to do there, what you will eat, and where you will stay. When everything's arranged in advance, your trip gets free of sudden troubles.
Who will be in charge of what? We all have certain talents: someone is better at hotel searching, someone knows how to get cheap first class air tickets, and someone can plan superb tourist routes. That's why dividing your responsibilities is a wise decision. Find what exactly you and your significant other can do best and use these strengths!
Solve the budget question ahead. Long-term couples know who of them will cover expenses of a particular type. First of all, you need to know how much money each of you is ready to spend. Second, it's necessary to agree on the payment scheme: whether you will split all the bills or pay separately for food, accommodation, tickets, and entertainment.
Try new activities as a couple. This is what brings you closer to each other in both mental and physical senses. Apart from doing what you usually enjoy, search for pleasures you've never tried before. Joint experience is what holds a relationship together.
Have some lonely time. Not all of your interests are common and it's natural. In fact, spending 24/7 together is not always beneficial for a new couple so you are free to have your personal time. Of course, you should discuss it before going anywhere. On the other hand, I suggest you getting curious about what your beloved one does alone and then share your impressions.
Don't struggle to make it flawless. There is nothing perfect in our world if we approach it philosophically. Many new lovers put too high expectations on one another and on their romantic journeys. But the more effort you pay to make it ideal, the more downsides you notice. Why not just release yourself and have fun?
Create romance on your own. You don't have to rush to one of the top romantic places on the globe to have a splendid weekend. A neighbouring town may become your favourite destination if you go there with someone truly special and do what you like. Show affection, pick quiet corners, buy gifts, make surprises – fill this space with great stuff.
Put your routine businesses aside. Even if you are a workaholic, avoid killing the romantic atmosphere by managing your daily tasks during a trip. This leaves your mate unsatisfied and makes you overly tense. Fix all the issues prior to going anywhere!