Is there anything more romantic than the thought of travelling to the most beautiful places on earth with the person you love?
The incredible sunrises, new experiences, the endless memories you'll be making, the stories you can tell your grandchildren…but is travelling with your S.O really all love hearts and hand holding along the beach?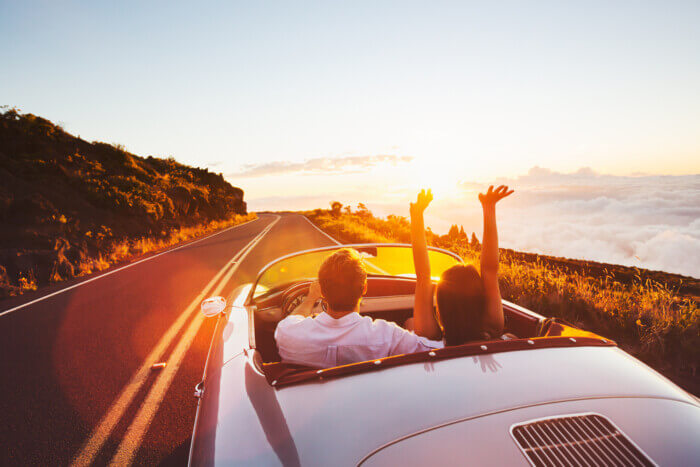 Many couples who have travelled together would probably say no…with many days and nights ending in arguments, cross words and sometimes tears. But it's not all doom and gloom!
Successfully travelling as a couple isn't easy, it's a test of patience, tolerance and your love for each other. Read on for some travelling tips for couples.
Remember the importance of "you" time
Yes, you're travelling the world together and you love each other explicitly but if you're planning on travelling for months at a time then you can have too much of a good thing. It's imperative that you spend time away from each other whilst you're travelling. This could be one of you having a spa treatment in the morning while the other heads to a café or goes for a walk. Living in each other's pockets is a recipe for disaster!
Find out what they want to do
Communication is key when you're in a couple, travelling or not.
Whilst you're exploring the world, there are going to be instances where your S.O might want to bungee jump for example, but the very idea might terrify you. It's ok to do separate things.
Denying your S.O a once in a lifetime opportunity will only create resentment and build the foundations for a future argument. Remember to support them and they should do the same for you.
Take pictures
Yes, it might seem obvious. Especially in today's world but you'll be surprised how many travellers wish they'd taken more pictures.
When travelling you want to live in the moment, and not behind a camera so try to take turns in being behind the camera and in front of it. And get fellow travellers to take pictures of you together!
Don't sweat the small stuff
So, you accidentally ordered brains for lunch…don't let it turn into an argument. Remember all these mishaps are part of the adventure you're having together. Missed the bus to the next village? Try and discover somewhere new to eat while you wait for the next one.
It won't be perfect
Don't be fooled by the pics you see on Instagram, or the scenes in movies. Travelling together is going to have its ups and downs. Just remember that communication is everything.