Congratulations on your pregnancy!
There's nothing more exciting than waiting to welcome a little one into the world. But if you're hoping to see a little more of the world for yourself before your baby is born then you're not alone! Lot's of expectant parent's enjoy "baby-moons" before their babies arrive, it gives them a chance to connect as a couple, spend some quality time together and enjoy doing things at their own pace before life gets a little more hectic!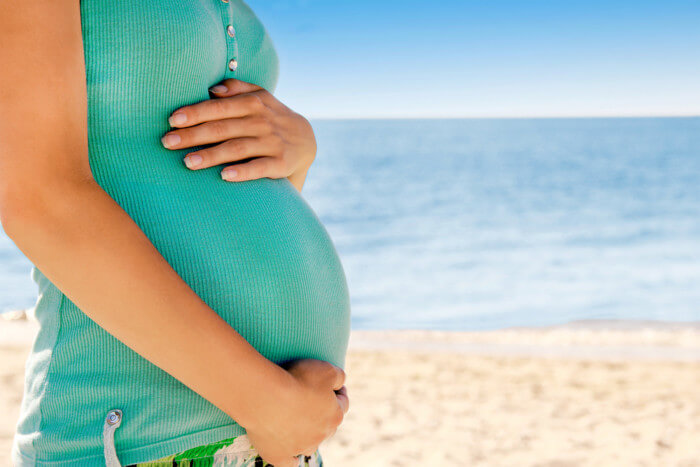 While babymoons are fun, relaxing and enjoyable, travelling whilst pregnant can seem a little daunting, the last thing you want is to start worrying about hurting your baby. However, travelling whilst pregnant is perfectly safe and possible! Check out these travel tips for mums-to-be below!
Put lots of thought into your destination
When choosing a destination for your break, consider something that doesn't involve a lot of travelling. A city break or countryside retreat in the UK is ideal or a quick trip across to mainland Europe is probably more suited. Long haul travel is uncomfortable, and you'll only dread the journey back! However, if you have your heart set on something a little further afield, then consider including an overnight stay somewhere into your travel itinerary to break it up nicely.
Think ahead
Now you're pregnant you might find that everything takes twice as long as it used to! So, it's a good idea to bear this in mind when you're travelling. If you have to be at the airport for a certain time, then make sure you're taking extra toilet breaks into consideration and the time you're going to need to stretch your legs and eat. Some airports also offer assistance or fast-passes, which can be really useful if you need to skip the line. 
Pack with pregnancy in mind
From walking to sightseeing, even sitting in the car as you drive to a restaurant on the evening, when you're pregnant, comfort is king. So, you need to pack with pregnancy in mind. You need to consider the probability of your feet swelling, so comfortable shoes (particularly on an evening) are a must. Light, comfortable clothing is ideal if you're headed somewhere warm, and plenty of layers are the better solution if the temperature starts to drop. If you're away for a couple of weeks or more, then make sure the clothes you pack will accommodate your growing bump!
Take it easy
Demanding activities and pregnancy don't always go hand in hand. Although each pregnancy is different, you might not be able to take on a whole days sightseeing comfortably, or a bike ride around the city. You can still enjoy yourself and enjoy a good mini break experience even if you have your feet up. Don't put too much pressure on yourself, just take it easy and enjoy your time with your partner.
Remember your pregnancy notes
If something does happen while you're away from home, then its important to have your pregnancy notes with you so they can be handed over to another medical professional. Speak to your midwife before you go away to ensure you have everything you need.