Wine is one of life's special treats, and I feel like it's something you appreciate more as you get older. I know that my partner, Pad, is getting more and more interested in the wine he drinks, and we're both very interested in the history and culture behind the food we eat and the things we drink.
I never really knew "wine tours" were a thing, until I heard of Wines and Tours (I mean, of course I knew you could go to wineries and see where the grapes grow) but the idea of touring such regions and seeing lots of different wineries and experiencing lots of different flavours was completely new to me.
But if you're a foodie and you're enthusiastic about wine and travel, this is basically the ideal holiday. An excuse to take a tour around a beautiful region, sampling the incredible wine on offer as you go. Perfection right?
The company, Wines and Tours, offers a variety of tours from French regions, to beautiful areas of Portugal. The way you can select and combine tours also makes the experience personalised and unique to you.
Here's what to expect on one of their tours, told by the co-founder himself, Bill Warry…
As you'd expect, port has a starring role in the Wines & Tours three-part trip to the Douro region. We start in Porto, with post-flight relaxation and a Welcome dinner in the luxury facilities of The Yeatman, the famous five-star hotel named for one of the most successful and influential merchant families.
The hotel's cellars contain a superbly comprehensive collection of Portuguese wines, and the views of Portugal's second largest city—with its varied architecture: stately beaux-arts; extravagant baroque; village-style plazas—are wonderful.
In the morning there's a conducted tour of Taylor's Port Lodge. This oldest of Port Lodges is just next door to the hotel, and offers the opportunity to learn about the different styles and qualities of port. And the chance to taste a few.
After lunch at Taylor's Tres Seculos restaurant—which boasts the same top quality cuisine as The Yeatman—we drive to Vinhos Norte, a pristine family winery in the neighbouring Vinho Verde region; Vinho Verde literally means Green Wine, though rather than describing colour, the name suggests the age of the wine. In this region it's usually designed to be drunk very young. These crisp, fresh wines are mostly whites, but rose and red are also produced.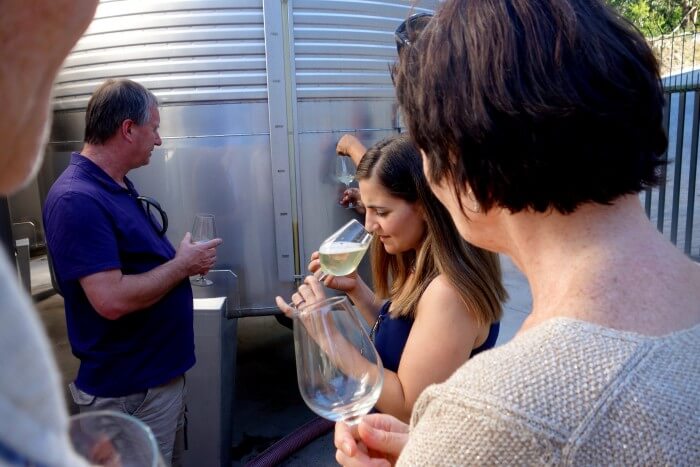 The day's discoveries are discussed over dinner at a Pombal hotel, and the next morning we visit Victor Marques: farmer, wine-maker and poet. The fabulous barbecues in his vineyards are legendary, and the 20 year old vintage port made by Victor's father is amazing; quite possibly the smoothest you'll ever have.
The next day, we take to the river, cameras ready to capture a tapestry of stepped vineyards flanking the river banks, with every bend revealing a scene more beautiful than the last. And along the way, there's wine to taste.
The river trip takes us to a stone's throw of the Spanish border, and the final part of the journey is in Rioja country. There, the next couple of days are filled with wine-tasting, food, fantastic company, and raw, rugged countryside; quite different to that of the Douro Valley, but still stunning.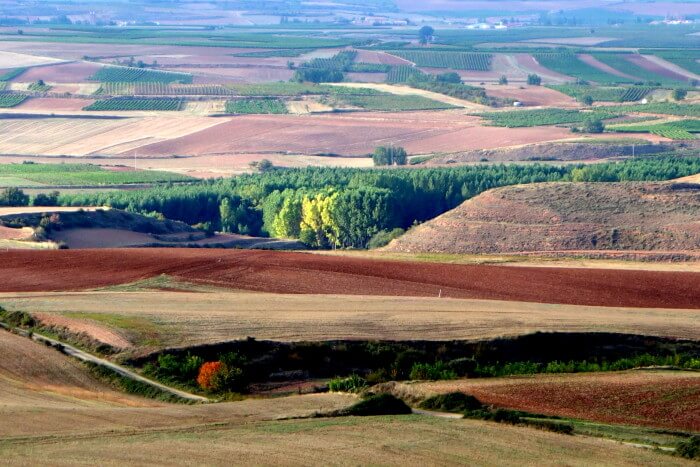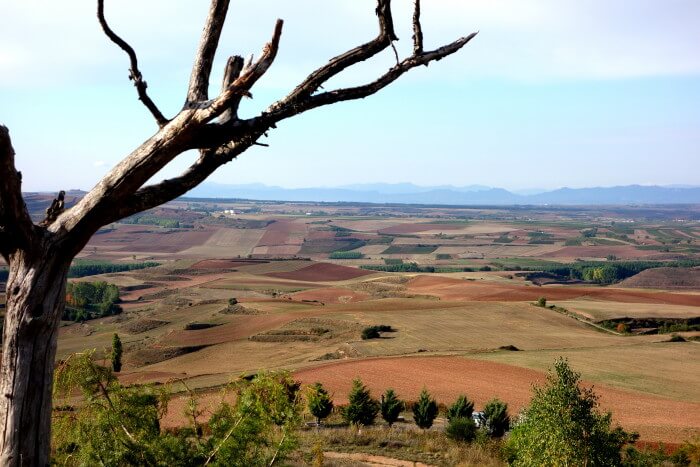 The whole week-long tour is made up of three different tours from Wines and Tours Ltd; we promote a concept of sequential conducted tours. Essentially, these allow you to choose the length of your wine-tour holiday, and exactly how much you want to taste and discover. 
So why choose one of these tours? And why does it make such a great vacation?
It's different and unique, compared to your usual beach holiday or city break.
These areas of Europe are simply stunning. Perfect for a summer getaway.
You'll get to explore different regions, and won't be stuck in one place.
You get to combine your travelling with another passion – wine!
You'll get to meet like-minded people, also interested in travelling and wine.
You'll have an informed guide, and you'll learn loads.
Your guide will take you to the best places and make the best recommendations.
You'll understand wine better, and be told how to handle and study it.