You don't need to head to Route 66 in the USA to experience an amazing road trip. There are some gorgeous roads and drives you can experience here in the UK. One of my favourite things is a road trip, and I love loading up a playlist and enjoying the views.
The Cotswolds 
I love driving through the Cotswolds, and it's close to my home so it's somewhere I can reach easily too. I adore driving along the long winding roads, through towns such as Stow-on-the-Wold and Bourton-on-the-water. There is so much countryside and farmland to admire along the way, and the little towns to stop off in are the epitome of country-living. On a summer day, it's just wonderful to see all the fields lit up in the golden sunlight.
The Lake District 
I grew up in the North, and I'm always the first person to talk about how beautiful and amazing the countryside up north is. The Lake District is just beautiful, and full of surprises and stunning views. The long roads looking for huge lakes and hills are perfection.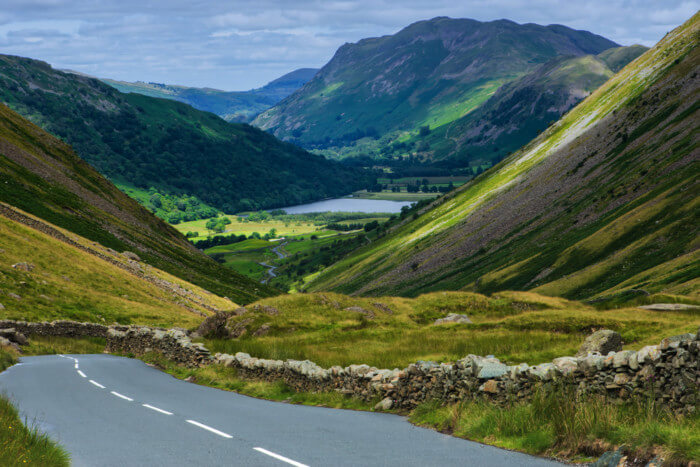 Scotland 
Scotland might be a little drive away, but the landscape in Scotland is epic and the driving is so amazing. I've never found an area of Scotland I didn't love – and the angry skies and rugged mountains add to the movie-like backdrops. You could drive for hours in Scotland without seeing another car – and that's what is so magical about it.
What is your favourite drive in the UK and where do you love exploring?