---
Are you looking for the ultimate guide to Canandaigua, NY? Keep reading for lots of top tips of what to do and how to spend your time in Canandaigua, NY.
---
At the western gateway to the Finger Lakes, this gorgeous town in Ontario County, New York State is a real find!
Canandaigua is beautiful and has gorgeous sights to be seen and a stunning backdrop of the Canandaigua lake.
You won't be short of things to see and do here – but we've put together this guide for you, so you can start planning your trip! So here's our ultimate guide to Candaigua, NY.
---
Where is Canadaigua NY?
---
First things first on our ultimate guide to Canadaigua NY, is that it's both a city in upstate New York and a gorgeous lake and national park.
Canadaigua NY is right on the border of finger lakes, which includes the Watkins Glen National Park that we've also made an ultimate guide for! 
The town of Canandaigua, is located at the north end of Canandaigua lake, a beautiful lake that spans 16.5 miles across the New York State landscape.
The town is historic, scenic, and friendly with locally owned shops, art stores, galleries, restaurants, cafes and bars. There are also lots of little parks in the town too – so plenty of outdoor locations to sit back and relax.
The lake is main draw for Canandaigua, it's a beautiful lake and it's a stunning place to enjoy. If you love swimming, boating, kayaking – you're going to find loads to do in this area.
Canandaigua offers an amazing base for those who wish to go into the Finger Lakes, but stay at a hotel in the city for a best of both worlds experience. 
---
What are the Finger Lakes? 
---
The Finger Lakes are an area of outstanding natural beauty, consisting of 11 lakes that run north to south and kind of resemble fingers: hence the name!
From East to west they comprise of: Conesus, Hemlock, Canadice, Honeoye, Canandaigua, Keuka, Seneca, Cayuga, Owasco, Skaneateles, and Otisco.
Canandaigua Lake is the fourth largest of all the lakes, and it's the furthest west. 
If you're wanting to explore the finger lakes during your vacation, I really recommend choosing a town like Canadaigua NY as your base.
You'll be able to stop in beautiful accommodation and then drive out to the other lakes each day to explore more of the scenery.
There is loads to do in The Finger Lakes, and Canadaigua NY is right in the heart of this area, so it's a brilliant place to use as a base whilst you explore nearby towns, villages, lakes, etc.
I found this website really useful when planning where to visit and when around the Finger Lakes.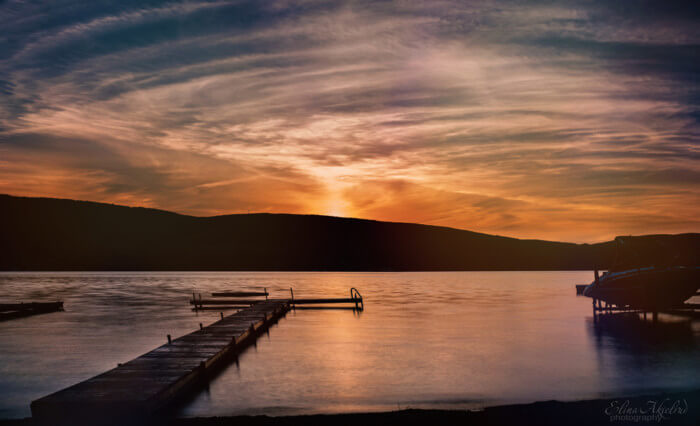 ---
What can I do in Canadaigua, NY?
---
There is so much to do in Canandaigua, so there's loads to look forward to during your visit.
Whether you love spending time being active (hiking, etc!) or whether you prefer to take things slow and relax (fishing, spa days) you'll definitely be able to find something in Canandaigua, NY that floats your boat!
Fishing
Canandaigua Lake is a hot spot for fishing, there are loads of tour companies that offer day trips onto the lake for this very purpose. I recommend this one.
There's three concrete boat ramps and six boats can be launched at once into the water, so even in summer you'll find it easy getting out there.
Though the Parks main function is to act as a place to launch boats onto the lake to fish, there are also some small spots for you to fish from the shore – so for you landlubbers out there, there's still fishing to be done!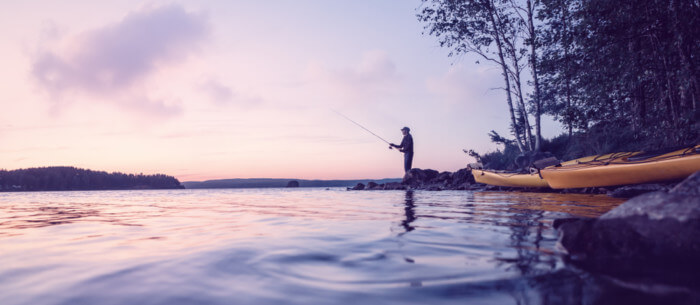 Rent a boat
There's loads of companies that'll do you a boat rental with a range of features, but we'd highly recommend three brothers as they're super reliable, and helpful with all things boat.
You can hook up a tube, a wakeboard and water skis too so that you can pull your friends and family along behind you!
Take a look here for some of the best boat rentals on lake Canandaigua, they have loads of choice (so you can choose the best kind of boat for you!).
Go hiking / walking
The lakes are there to be explored, so hiking and walking is a really popular activity in the Canandaigua area. `you can walk around the entire lake if you wanted to!
Finger Lakes boat tours
If driving your own boat doesn't fill you with the joys of spring, then relaxing whilst a real finger laker takes the wheel maybe more up your street.
We'd recommend living the life boat tours – the captain Dawson Raymo is a Canandaigua local, and has been driving the boat on the waters for 11 years!
Sit back and relax in the boy watching the water slide by you, with the cool New York wind in your hair.
Read more about New York State: What is the best winery in upstate NY? Here are 15 favorites!
Roseland Waterpark
On a hot summers day, there's nothing better to do than have fun and make a splash in Roseland waterpark.
This is a fantastic things to do in Canadaigua NY, especially if you're visiting with family or kids! If you're going to be by the lake (or in the area) for a few weeks over the summer, they do 'summer passes' which give you unlimited access during the summer months. I love that, and it's a great value option!
Canadaigua city pier
This cute little city pier is a lovely place to walk along, and enjoy the views from. If you're looking for a nice little walk with scenic views – this is a lovely place to hang out.
Play golf
A round of golf on the edge of a beautiful lake sounds like a pretty amazing way to spend the day, right?
The Canadaigua Country Club has a golf course and it's a wonderful course with incredible views to enjoy whilst you play!
Canandaigua lady
If you want a slice of Finger Lakes history, then a trip on this 19th century replica double decker paddle wheel boat.
She offers a lunch cruise, and afternoon excursion, or a dinner cruise and will look absolutely fire on your Instagram. She's also available for private charter, too!
Rent a house boat
Slow things down even more with a couple of days spent living out on the water. You can't go wrong with a day on the lakes, so what could be better than spending a couple?
Being on a house boat is so unique and a wonderful experience to a traditional B&B too!
Take a walk around Lagoon Park
Lagoon Park is a really beautiful park with lots of little lagoons running through it.
It's a really lovely place to take a stroll on a sunny day, and it's a great place to take photos and enjoy a little bit of nature and the outdoors!
Canandaigua wine trail 
You might not think it, with California wines having such a big name for themselves, but Ontario County has some pretty amazing vineyards.
The Canandaigua wine trail includes 22 wineries, with quaint villages, farmland, wide landscapes and pristine lakes as a back drop. What more could you want than a wine tasting in such beautiful countryside!?
---
Where to stay in Canadaigua, NY
---
What kind of ultimate guide to Canandaigua, NY would this be if we didn't give you a few pointers on where to stay? 
Lake House on Canandaigua Lake
Why not stay at the Lake House on Canandaigua Lake? It's a gorgeous, glorious hotel with stunning vista of the Lakes and the surrounding countryside. This is a little slice of luxury in the finger lakes and it's a stunning property to stop in.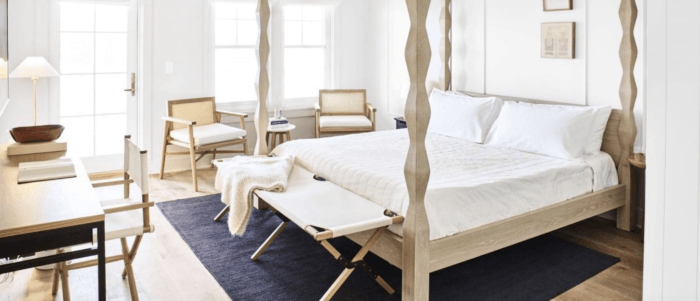 1840 Inn on the Main Bed and Breakfast
This B&B in Canandaigua, NY has loads of amazing reviews and is one of the best reviewed accommodations on TripAdvisor for Canandaigua, NY!
It's a great choice if you want the home-style accommodation and you want a home-from-home.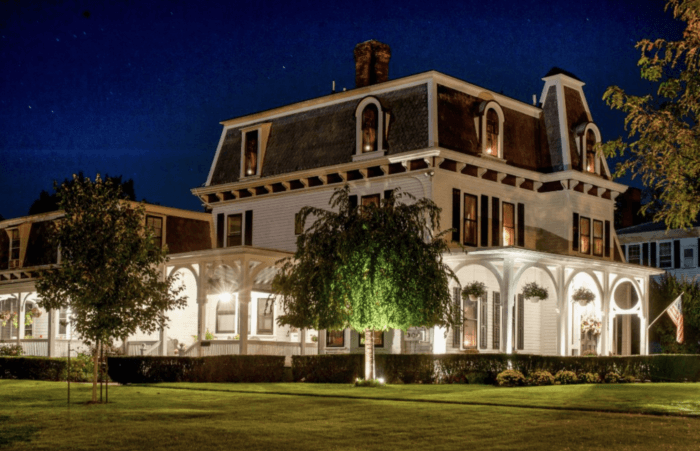 The Bella Ella Bed & Breakfast
Another little Bed and Breakfast option, this is another great choice for people who love a home-from-home style. Whilst this accomodation isn't exactly located in 'central Canandaigua' it's only a few minutes drive from the town centre.
Rent a houseboat
If you really want to get out on the water during your time in Canandaigua, and become one with the lakes, then we'd definitely recommend renting a houseboat. There are quite a few houseboat options around Canandaigua, so it's definitely worth looking into! Renting a houseboat in Canandaigua is also a really quirky (and kind of romantic) way to spend time in the finger lakes! 
Camping
If you like the sound of being at one with nature, but sleeping o. The water itself doesn't appeal to you, then you can always camp! There's quite a few camping grounds around the lakes but we'd recommend Bristol Woodland campgrounds for the views and the proximity to the lakes themselves. 
---
How long should I stay in Canandaigua?
---
We'd definitely recommend staying at least a week to make the most of the activities. There's loads to see and do at Finger lakes, so even if you run out of things to do in Canandaigua (kinda impossible, but just in case) there's the other lakes, and the nearby cities to keep you occupied! In the summer this place really springs to life, and there are events and festivals in the nearby areas too – so even more to keep you busy!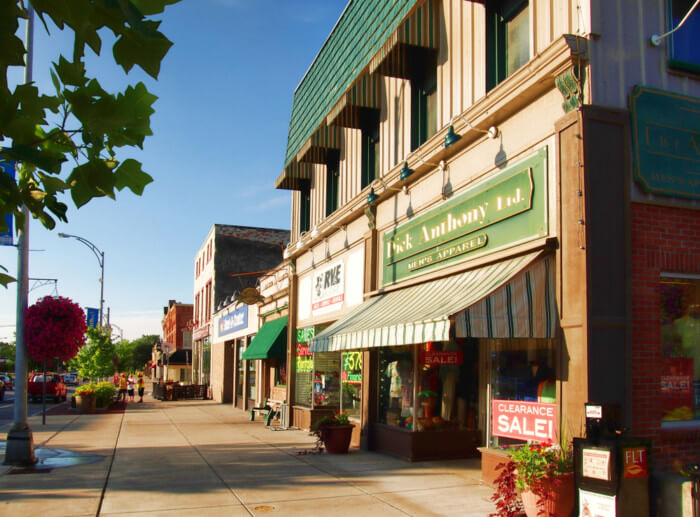 ---
When should I go to Canandaigua?
---
Choosing the right time to visit Canandaigua, NY, is key to having an amazing time during your stay. You'll want to make sure you choose the right time of year for your visit, to make sure you can enjoy all the activities in Canandaigua that you're looking forward to. Take a read below for a our guides to various seasons in Canandaigua, NY.
If you're ever unsure about whether attractions or activities are open, it's always useful to check the official state website here.
Spring: the weather can be pretty cold in spring, but it's usually quite dry. The crowds are manageable, as the schools aren't out for summer, but you might not want to jump in the icy waters! 
Summer: this is when the weather is at its finest! The waters have warmed up from the hot summer sun and the wine is full bodied and flowing non stop! The crowds can be quite hefty In The summer, though, so do bear that in mind.
Autumn: the water is still warm from the summer sun, but the crowds have lessened due to all the kids going back to school. This is our favourite time to go, as most of the activities are still in full swing, but you don't have to fight through swathes of people to get your boat in the water! 
Winter: the lakes are truly beautiful in the winter. Whilst a lot of the activities on the water are off for the cold months, and we definitely wouldn't recommend swimming, you can always stay at a cozy B&B, hunker down in a spa, and go wine tasting when there's snow on the ground!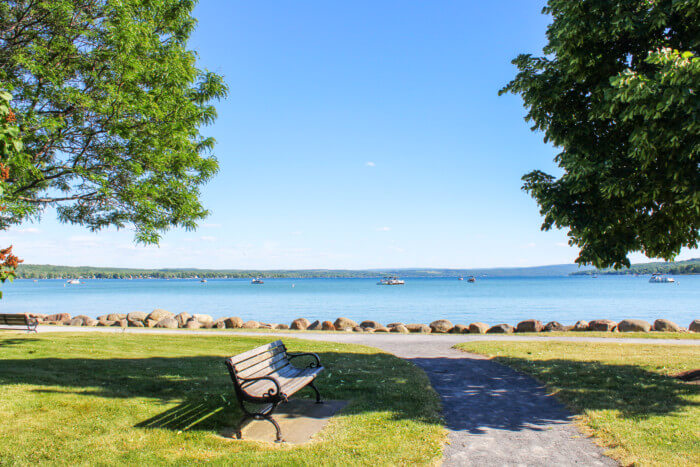 ---
We hope this guide to Canandaigua, NY has been useful! Let us know any more of your tips in the comments below.
---