For a truly luxurious trip that lingers long in the memory it is hard to beat the glorious French Alps. This famous mountain range has a number of classy ski towns nestled high in it that offer a magnificent winter getaway destination.
If you want to treat yourself to a weekend filled with top class skiing and a good deal of pampering, there is nowhere better to go. So, how should you arrange this trip to make the most of everything that you most want to savour and enjoy?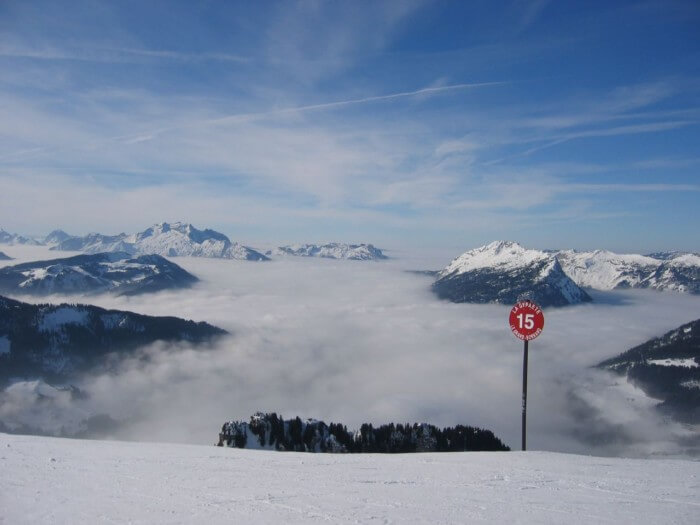 Choose the Right Destination
There are more ski resorts dotted about in the French Alps than you might think. This is a massive area and these means that each of them has its own unique atmosphere and appeal.
Of course, each of these Alpine resorts offers all of the skiing action that you could ask for, with most of them being part of a huge ski area such as the 3 Valleys or the Espace Killy. This means that your skiing pleasure is guaranteed and that your main concern is likely to be around the attractions and appeal of the town itself.
Because of this, you will want to spend some time choosing the perfect place to spend your weekend. For example, if you prefer a place with an intense party scene then you might want to hit a few of the numerous bars in lively Morzine or Les Gets.
On the other hand, if you would prefer to enjoy a quieter location then you might like to check out peaceful La Tania. If you really want to enjoy the high life in a world famous celebrity hotspot then beautiful and alluring Courchevel could be your choice.
Eat in Fabulous Restaurants
For many skiers, the wide range of lovely restaurants is one of the main reasons for enjoying time in any of these French Alps resorts. Whichever you choose to go to, you will find an impressive range of places to eat hearty food in style.
For instance, if you are tempted by the glamour of Courchevel then you will find scrumptious food and tasteful surroundings in the likes of La Mangeoire, Les Chenus and Chabichou. There are some fantastic restaurants here, as well as some more modest eateries as well.
If you decide to head to exciting Les Gets instead then the top restaurant options include places such as Les Copeaux, L'Outa and Alpine Tavern. There really are few feelings in life better than that of sitting down in a quality French Alps restaurant with a hearty place of food and a healthy appetite.
Another ski resort in this part of Europe with wonderful places to eat is La Plagne. In and around this town you will enjoy eating in Le Chalet des Verdons Sud and Le Montana, among other interesting options.
Enjoy the Nightlife in the Way That Bet Suits You
A spot of après ski is such a magnificent way to end a tiring day on the slopes that you may struggle to live without it once you get home again. Quite simply, settling down in a classy bar with a nice drink in front of you is just about the best possible way to end any day.
While some resorts are known for their noisy nightlife, you will find a classy wine bar or a quiet pub with a roaring log fire just about anywhere in the region. For example, if you head to Tignes then you can pass a few hours chilling out in Le Whitney Bar or La Flambee Bar.
You will be spoiled for choice if you head to Meribel instead. Here, the top quality après ski options include delightful places like La Table du Ruitor Bar and The Den Bar.
Over in pretty Les Arcs, the O'Chaud cocktail bar and the livelier Café Sol are a couple of the places you will want to check out at some point. Meanwhile, in Morzine you can pick from classy après ski spots such as Le Petit Dru Bar, La Taverne Bar and Le Coup de Coeur Brasserie.
Settle Into Stylish Accommodation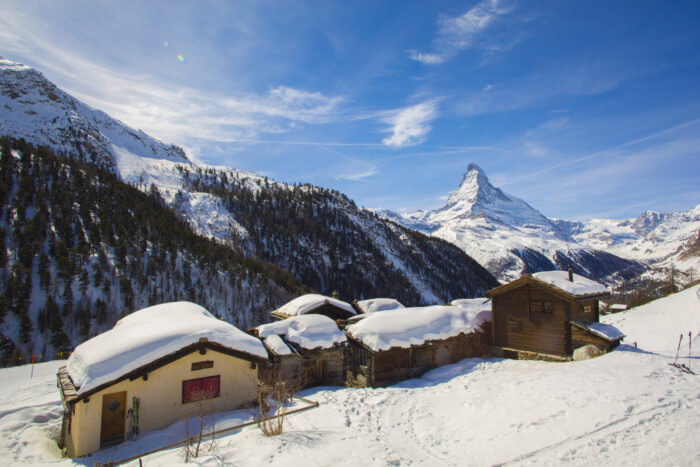 If there is one element of any luxury ski trip that you need to get right it is the choice of stylish accommodation that you make. Thankfully, there is an excellent range of elegant options in all of the resorts that we have looked at so far.
In fact, wherever you choose to stay in the French Alps you are likely to have a choice of classy hotels, cosy ski chalets and independent apartments to stay in. Each of these types of accommodation has its own advantages and disadvantages and you can make your choice comfortably by looking on a site such as the Alpine Elements one.
If you are travelling across with a group of fun-loving friends then staying in a chalet is a wonderful way to have a place to hang out together all weekend. Alternatively, if you want to spend time with your family then a roomy apartment could be a good move.
Of course, the classic option of staying in a hotel is another smart way of organising your trip here. In this way, you can stay in a comfortable and homely place where you can enjoy everything that the resort has to offer.
Go Shopping
A spot of retail therapy is absolutely ideal for adding a splash of glamour to any trip you make anywhere in the world. In terms of the French Alps resorts, the selection of shops is typically modest but of high quality.
Branded winter clothing is, unsurprisingly, among the main items that you find for sale in these lovely towns. You might also come across some very nice gifts and souvenirs to take home.
However, the main joy of shopping here is often to be found in just strolling around the streets and having a great time. Classy towns likes Courchevel and Meribel are wonderful spots for putting on some stylish clothes and getting out to see the sights
Even if you don't end up buying anything, you will still enjoy the experience of wandering around the lovely streets and feeling the great atmosphere in these towns.
Pamper Yourself
Have you ever thought about heading off to a French Alps ski resort for the purpose of pampering yourself? While it might not be the first thing to spring to mind, there is no doubt that this is a great place to live the good life for a couple of relaxing days.
It is easy to find a spa, thermal baths, yoga classes, a warm swimming pool or whatever would make you feel good. If you don't ever seem to have the time to get really pampered at home then why not take this opportunity to do it while you are away?
All of the top ski resorts in this lovely part of Europe are excellent for relaxing in and having a great time. Go away with the right frame of mind and you will soon be lapping up the luxury with a smile on your face.
Give any good French Alps ski town a try and you will find the perfect place to enjoy a lot of luxury while you have a wonderful break.