---
Are you looking for the ultimate guide to hiking Lone Eagle Peak? If so – keep reading!
---
Lone Eagle Peak is, without a doubt, one of the toughest hikes in Colorado. However, nothing worth having comes easy and we can safely say that this is one of the best hikes in the state. 
Lone Eagle Peak is a stunning mountain that stands proud amongst some truly wonderful scenery. If you're an avid hiker, then you shouldn't find the trek overly taxing, but the visit to Lone Eagle Peak will take the better part of a day and may even require some hikers to stop overnight. However, regardless of the number of hours you require to complete the hike, you'll eventually reach one of the most photogenic spots in Colorado with a great story to tell.
So, if you love a good hike and even better views, then read ahead for our guide to hiking Lone Eagle Peak!
---
Driving to Lone Eagle Peak
---
To get onto the trails near Long Eagle Peak, you'll need to first drive to the Monarch Lake Trailhead. To get to the Monarch Lake Trailhead, simply take the US 34 north out of Granby. Then, you'll need to take the Arapaho Bay Road exit along the southern side of Grand Lake. Eventually, this road turns into solid gravel and you'll know you've reached your destination.
You'll want to start hiking east on Cascade Creek Trail to reach Lone Eagle Peak.
---
How to get to Lone Eagle Peak – The Hike Itself
---
In terms of the hike itself, you'll want to make your way along the Cascade Creek Trail until you reach the Mirror and Crater Lake Junction. Here, you'll see several trail junctions including the Buchanan Pass Trail. All trails are clearly marked, so you needn't worry about getting lost!
To continue towards Lone Eagle Peak, follow signs on the trail towards Cascade Creek and Mirror and Crater Lake. On this trail, you'll notice a gain in elevation as you head up towards Cascade Falls. Cascade falls is the largest waterfall on this hike, so be sure you stop and pay it a visit on your way up to Lone Eagle Peak!
Eventually, the trail will split again, and at this point you'll want to follow the signs on the trail towards Crater Lake. At this stage, you'll be able to see the iconic peak. So, simply head towards Crater Lake, where you'll see that the trail eventually ends at the water's edge. The trail does gain a significant amount of elevation on moderate switchbacks, so you'll want to be sure to pace yourself as you undertake this Coloradan hike. 
A final push up the steep switchbacks here will place you directly in front of Lone Eagle Peak, and this is truly one of the most scenic views on offer in the entire state of Colorado. The final push up to the peak itself is rugged even for seasoned hikers due to the length and elevation gain, so be sure to assess your fitness level before heading up to the tippy-top.
Be aware that this whole hike takes around 24-30 hours, so you'll likely want to set aside time for an overnight stay which we will cover in greater detail in the latter part of our guide.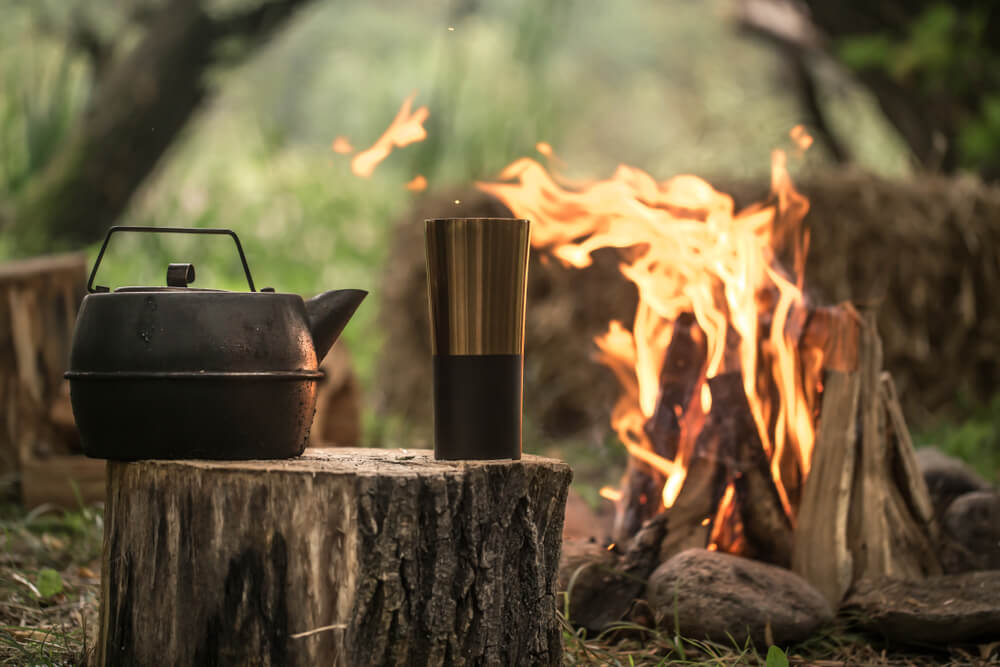 ---
Camping at Lone Eagle Peak
---
Do I need a permit to camp at Lone Eagle Peak?
YES – you will certainly need a permit if you wish to stay overnight here. If you just show up and try to camp, you'll be hit with a nasty $100 fine (which we obviously don't recommend). So, be sure to grab a $5 camping permit before heading out to Lone Eagle Peak.
Though permits are only required if you plan on camping by Lone Eagle Peak between June 1st and September 15th, it's a key part of heading out to this area that you'll want to be aware of. You also don't need a permit if you're only heading to Lone Eagle Peak for a day trip.
So, if you want to really cut costs whilst camping here, be sure to adhere to these rules and you'll be just fine! You can apply for camping permits beginning January 2nd, and you need to either bring this form in to the Boulder or Granby Ranger District Office with $5 or mail it in with $5 included with the form. 
It's easy to apply, so don't be put off!
---
Where should I camp at Lone Eagle Peak?
---
In Colorado, you can camp at most trailheads. However, the best spot to camp near Lone Eagle Peak is at the Monarch Lake Trailhead. It's easy to get to and it's a designated camping spot for hikers, so you won't be caught out with any nasty fines.
Please note that it's prohibited to camp in your car at Monarch Lake Trailhead, and there are signs everywhere that point out the designated camping spots. However, there are no strict signs about the car issue, so don't be caught out!
---
When is the best time to go to Lone Eagle Peak?
---
The best time to go to Lone Eagle Peak is during the time where camping permits are required! Between June to the beginning of September is the optimal time to hike, as if you're going any earlier or later, you may have some much cooler weather.
So, if you'd like to avoid snowy boots or cold nights camping, then we'd advise booking during the optimal hiking times only.
---
Trail Highlights at Lone Eagle Peak
---
Mirror Lake
This stunning body of water certainly lives up to its name. With glistening waters that fully reflect Lone Eagle Peak, Mirror Lake is the perfect place to visit for those looking for the perfect photo opportunity. If possible, try and pop this in the middle of your day so that you can stop for lunch and truly admire the area without being rushed on.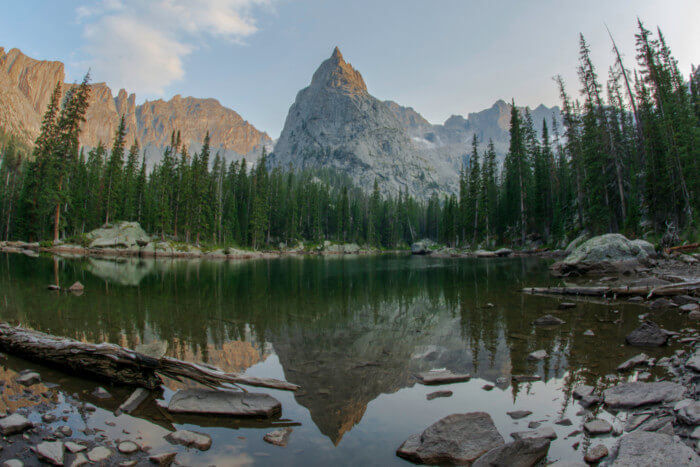 Crater Lake
Another must-see lake on our guide to hiking Lone Eagle Peak is Crater Lake. A bowl-shaped lake that offers stunning views of the peak, it's a great place to camp if you don't fancy camping near the Monarch Lake Trailhead. With campsites available at Crater Lake for those that wish to spread their hike over two days, it's a stunning place stop for the night
The peak itself!
Lone Eagle Peak is one of the Indian Peaks of the Front Range of the Rocky Mountains. With a height of 3,641m, it's the dominant peak of the Arapaho National Forest. With this peak offering breath-taking views for those that choose to reach the summit, Lone Eagle Peak itself is an obvious trail highlight.
---
Tips for photographers at Lone Eagle Peak
If you want to grab the best possible photograph of Lone Eagle Peak, then you'll be looking to start your trek long before sunrise. As you'll want to reach Crater Lake no later than 8am for the best mirror-like photographs, you'll need to commit to the cause to get the best photographs possible.
I hope that this guide to hiking Lone Eagle Peak has been useful. Though it's not a hike for the faint-hearted, it's a truly stunning climb to conquer. And don't forget- be sure to grab your permits before heading out on your adventure!