Separated by the River Tyne and united by seven awe-inspiring bridges, Newcastle and Gateshead combine to create a vibrant city-break destination guaranteed to surprise. I made it an aim to see more of the UK this year, and Newcastle is a city I've always wanted to visit and explore.
Newcastle is known for being fun, friendly and welcoming, and NewcastleGateshead offers award-winning dining, nightlife and shopping as well as a variety of often unique attractions and things to do.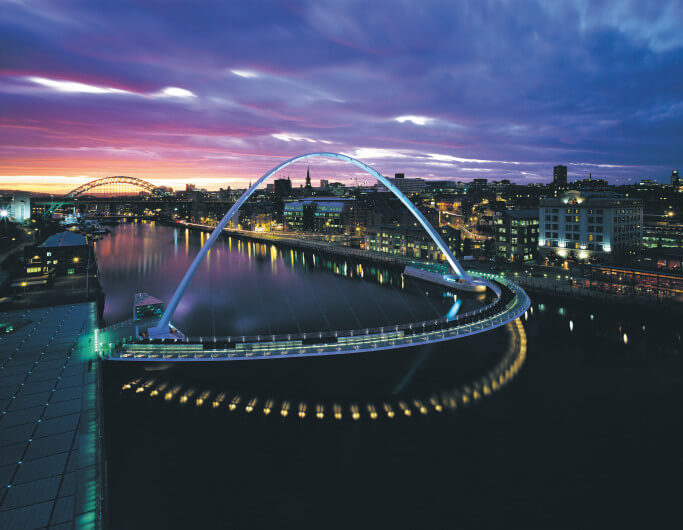 For further inspiration visit www.NewcastleGateshead.com  or follow @altweet_pet on twitter.
Here are some amazing things you can do in the city!    
Great North Museum: Hancock
www.greatnorthmuseum.org.uk
Free Entry
Featuring natural history displays, objects from Ancient Greece, Ancient Egyptian mummies, a Tyrannosaurus Rex and a planetarium, the Great North Museum: Hancock brings to life the world (and beyond) all under one roof. Closer to home a large-scale interactive model of Hadrian's Wall within the Roman display connects visitors to 2000-years of history in the North East.
Tyneside Cinema
www.tynesidecinema.co.uk    
This iconic cinema offers visitors more than just movies. As the last surviving newsreel theatre still operating as a cinema full-time in the UK, this Grade II listed building is steeped in original Art Deco design. Visitors can experience a unique slice of history by enjoying FREE building tours and archive newsreel in the gloriously restored Classic Cinema.
BALTIC Centre for Contemporary Art
www.balticmill.com  
Free Entry
Cementing itself as on of the UK's most prestigious galleries by hosting Turner Prize 2011 and attracting a record 150,000 visitors, BALTIC showcases the best in contemporary art from across the globe with a changing programme of events and exhibitions. It also offers stunning views of the NewcastleGateshead cityscape from the level 4 viewing platform and level 5 viewing box.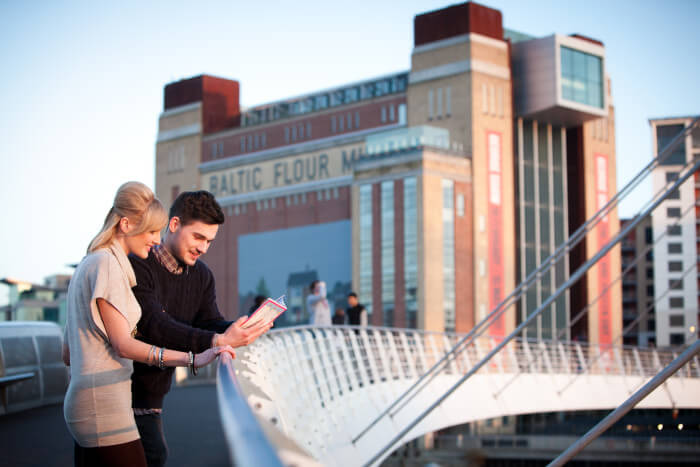 Seven Stories: National Centre for Children's Books
www.sevenstories.org.uk
Children £6 / Adults £7 / Family £19
Seven Stories is the only place in the UK dedicated to the art of children's books, and one of just a few such places in the world. Working with some of the biggest names in children's literature (from Judith Kerr to Philip Pullman) a changing programme inspires children and grownups to choose, share, read and enjoy the best in children's literature.
Life Science Centre
www.life.org.uk
Children £7.50 / Adults £12 / Family £29.50
Life Science Centre introduces visitors to the wonders of the human body and is an exciting place where science is explored through hands-on displays and demonstrations. It's also home to a 4D motion-ride and planetarium and attracts internationally claimed events including Maker Faire UK and BODY WORLDS Vital. In the winter, its outside space is transformed into an open-air ice-rink.
The Cycle Hub: Hire a bike and explore the Quayside
www.thecyclehub.org  
Bike hire starts from £15
NewcastleGateshead's iconic quayside attracts many thousands of visitors every year. Home to seven magnificent bridges including the Gateshead Millennium and Tyne Bridges and offering exquisite riverside dining at a range of bars and restaurant, there's no better way to explore than by bike. Situated to the east of the Quayside The Cycle Hub provides bike hire and handy place to rest, relax and refuel on those longer bike rides.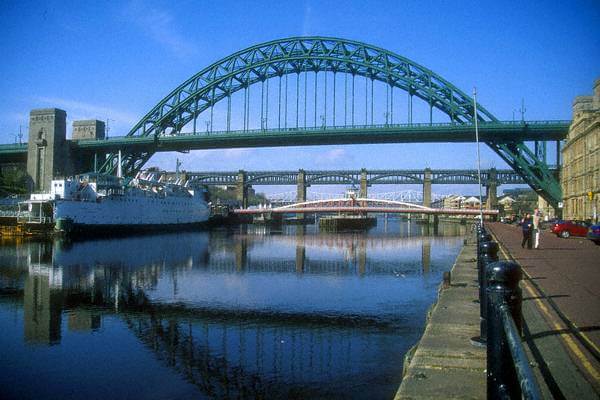 Laing Art Gallery
www.twmuseums.org.uk/laing-art-gallery
Free Entry
Renowned for bringing some of the best known historic and contemporary artists and sculptors to the North East, Laing is home to an impressive permanent collection including important works from John Martin, William Holman-Hunt, Sir Lawrence Alma-Tadema and Henry Moore. The building itself brings together the historic and the modern with public artwork, Blue Carpet, providing an entrance to the Victorian building.
Newcastle Castle.
www.newcastlecastle.co.uk
Children £3.90 / Adults £6.50 / Family £15.90
Following a re-imaging of the two sites, the Castle Keep and Black Gate re-opened to the public in March 2015 as Newcastle Castle. The newly united attraction features a curated exhibition within the Black Gate telling the story of the vagrants, vagabonds and villains who dwelled within the castle walls over the centuries – bringing the building to life for visitors for the first time. The Keep is one of the UK's finest medieval stone castle donjon's still open to the public. It sits upon the site of the original timber castle from which the city takes its name and boasts outstanding views of the cityscape and River Tyne from its rooftop.
Gibside
www.nationaltrust.org.uk/gibside
Children £3.70 / Adults £7.20 / Family £18
A taste of the country on the edge of the city, Gibside is just 20 minutes from the city centre and offers fine Derwent Valley views, winding paths and refreshing open spaces alongside elegant buildings and ruins. A Georgian 'grand design' on a spectacular scale and the vision of coal baron George Bowes, the Palladian chapel is an architectural masterpiece, and the once grand hall is now a dramatic shell.
Angel of the North
https://goo.gl/An5MNW
No visit to NewcastleGateshead would be complete without a trip to see one of the most widely-recognised pieces of public art ever made. The Angel of the North by Antony Gormley was unveiled in 1998 and kick-started a cultural revolution on Tyneside. It stands 20m tall with a wing-span measuring 54m. Truly a sight to behold and set on greenery just off the A1; it's also a great location for a picnic.