Want to know more about Baltimore? Wondering what is Baltimore known for? Hopefully we can fill you in!
What is Baltimore known for? Let's break it down!
Baltimore is known to both visitors and locals as a unique and vibrant city. Packed with character and things to do, it's a picturesque area of Maryland that should absolutely make it onto your itinerary.
First up, when asking 'What is Baltimore known for?' it's obviously the largest city in Maryland, so that's certainly something to add to the list! Baltimore holds an important place in American history due to its involvement with the British forces in 1814, this little gem of a place has plenty to offer.
However, past the plethora of things that you can do here, you may find yourself asking, 'what is Baltimore known for'? Hidden amongst the city's popular activities lie key elements of history and Baltimorean culture. From the world's best crab cakes to its stunning Inner Harbor, it's no surprise that the area has been nicknamed Charm City. So, without further ado, let's dive right into what Baltimore is known for!
---
What is Baltimore known for? Baltimore Crab Cakes
Known to those that have been lucky enough to sample them as a rejuvenating experience, Baltimore's crab cakes are a culinary delight. By far the most popular food item available across Baltimore, home-made crab cakes are a must-try should you pay the area a visit.
Crispy and delicious, you'll find yourself packing these beauteous crustaceous treats more than once on your trip. If you're looking for the best place to sample Baltimore's crab cakes, head to Pappas Restaurant and Sports Bar. With Pappas priding themselves on their secret crab cake recipe, these are the freshest and most delectable option around.
Here's a recipe to try at home, if you can't get to Baltimore anytime soon!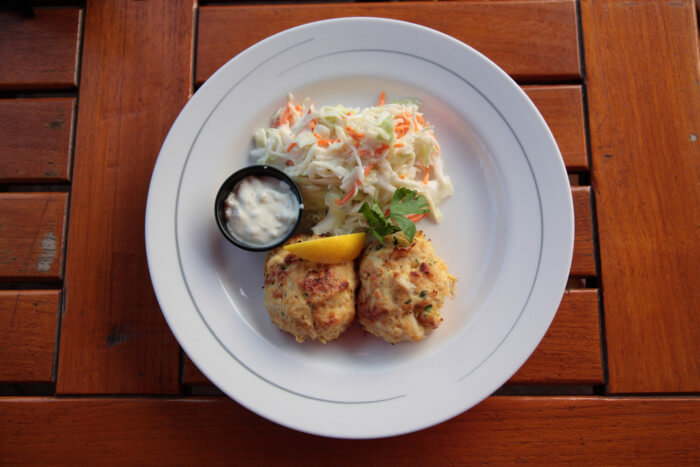 ---
What is Baltimore known for? Filming locations for the Wire
Those that are familiar with HBO's The Wire will know that Baltimore is known for its filming locations! With location sites that include Fulton Avenue, W. Fayette Street, and Martin Luther King Jr. Boulevard, Baltimore certainly has a claim to fame here!
---
What is Baltimore known for? Lexington Market
One of Baltimore's most popular attractions (and certainly one of the things that Baltimore is known for!), the Lexington market is a world-class historic market that's located right in the heart of Lexington.
Among the 95 vendors here, visitors will find a whole host of culinary creations. Beginning trade operations in 1782 and famed for being one of the longest-running markets in the world, it's an excellent place to grab a bite to eat and take in the authenticity of the city.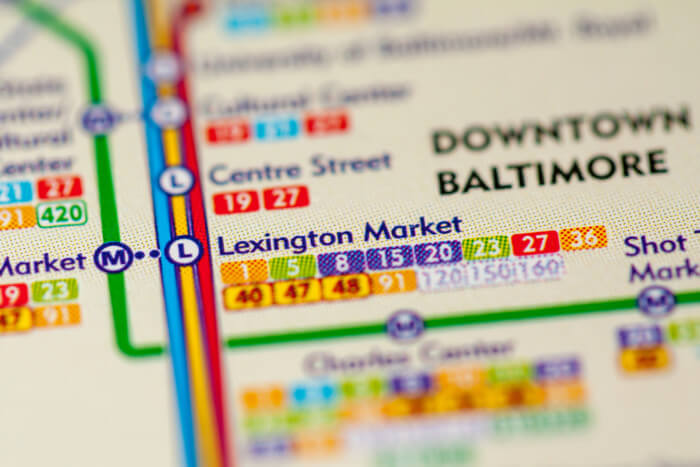 ---
What is Baltimore known for? Old Bay Seasoning
Named aptly after the Old Bay Line passenger cruise ship, Old Bay seasoning is one of the top things that Baltimore is known for. Crafted from crushed red pepper flakes, paprika, celery salts, and black pepper, this seasoning is used to prepare many of Baltimore's seafood delicacies. Although this delightful spice mix is shipped around the country, its home is unequivocally in Baltimore.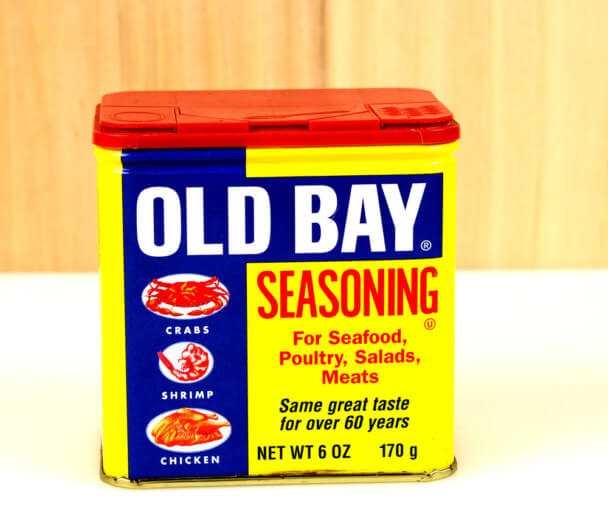 ---
What is Baltimore known for? Bohemian Beer
Though Baltimore is known for its seasonings and crab cakes, it also knows how to create a great beer. Baltimore's Bohemian Beer is made from freshly matured ingredients that give it an amazing smooth taste.
Founded all the way back in the 1880s, National Bohemian Beer is certainly one of the oldest beers in Maryland! With a distinct color and rich flavor, it's no surprise that this wonderful beer is lauded by Baltimoreans far and wide. We challenge you not to be charmed by that cute handlebar moustache on the can…
---
What is Baltimore known for? The Artscape
A special annual event Baltimore is known for is Artscape. A wonderful three-day festival that boasts attendance of approximately 350,000 each year. With local cuisine, awesome beverages, concerts, and art on offer, Artscape is a great festival for the whole family to enjoy.
---
And some other key things that Baltimore is known for…
---
Ledo Pizza
One of the culinary things that Baltimore is known for has got to be Ledo Pizza. Open in various locations around the city, this square-shaped pizza has captivated visitors for years. Providing healthy gluten-free pizzas which are praised for their high-quality ingredients, you're sure to find yourself coming back for more…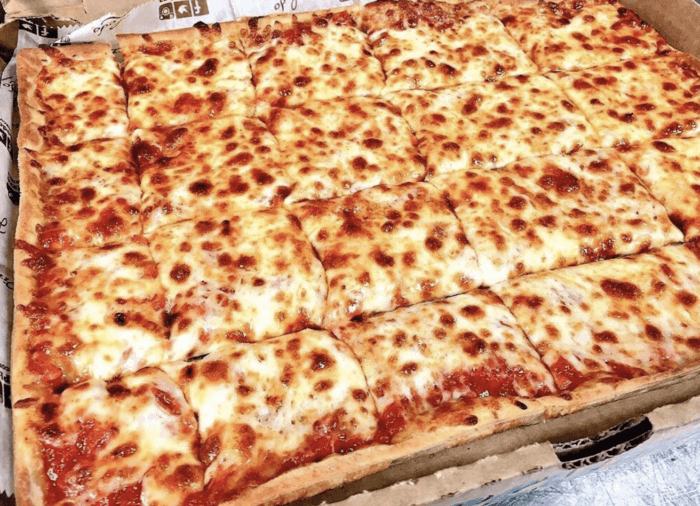 ---
John Hopkins Hospital
The John Hopkins Hospital is a world-class medical facility in the heart of the city and is one of the things that Baltimore is known for worldwide. With modern equipment and an excellent research faculty, the hospital is truly state-of-the-art and well worth a visit!
---
Inner Harbour
One of the things that Baltimore is well known for is its Inner Harbor. An amazing venue that houses some of the city's best attractions, it should absolutely be on your to-do list.
A stunning landmark that blends Baltimore's new and old cultural practices, it's truly a place to relax, unwind and be at peace. Be sure to hit the National Aquarium and the Maryland Science Center if you're travelling with kids though, as these tend to be a huge hit with the little ones!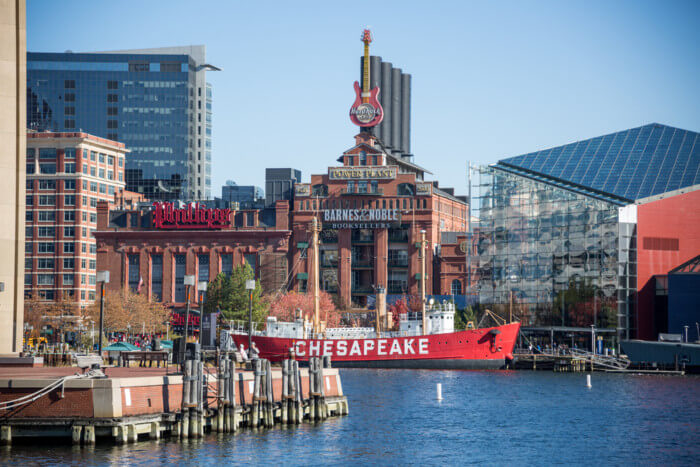 ---
Edgar Allen Poe's House
Both Edgar Allen Poe's House and his gravesite are in Baltimore, and if you're wondering what Baltimore is known for in a literary sense, then you've hit the jackpot! Poe will always be important to Baltimore's history, so be sure to pay these spots a visit.
---
Museums
Baltimore is well known for its amazing museums, so you should try and hit these cultural offerings if you can. One of the top choices for visitors is the Walters Art Museum With exotic collections that span more than 7 millennia (yes, you read that right!), you'll be able to witness art from as far back as 5,000 BCE!
---
Ships and maritime history
Finally, Baltimore is known for its amazing maritime history. With four historic ships docked in the Inner Barbor, it's an excellent place to visit for history buffs. If you're up for learning more about these ships, why not visit the "Historic Ships in Baltimore" museum?
Situated in the Inner Harbor, the museum is a fantastic way to explore Baltimore's maritime history. With a great collection of vessels (including the USS Constellation), it's a must-visit.
---
I hope that this guide has shed some light on what Baltimore is known for!
Whether you're looking to take a trip for those amazing crab cakes, or simply want to relax by the Inner Harbor, this beautiful city has plenty of charm with which to reel you in.